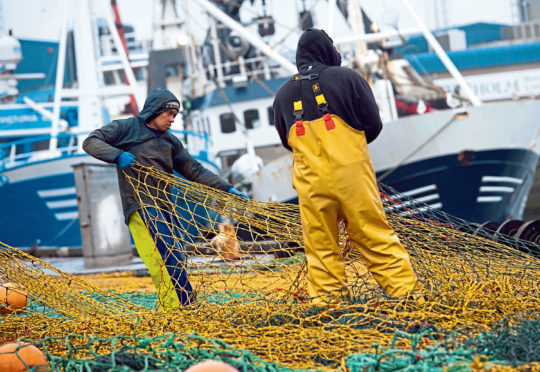 An accidentally-leaked government memo has revealed "a lot of uncertainty" about the UK's ability to safeguard its fishing waters in the case of a no-deal Brexit.
The email, from the Department for the Environment, Food and Rural Affairs, was accidentally sent to the BBC and reveals fears about how effective the plans currently in place will be.
If the UK leaves the EU without a deal on October 31, it will be classed as an independent coastal state and leave the Common Fisheries Policy, which dictates which fish can be caught and where crews can catch them.
This will lead to the UK needing to patrol its own waters to deter EU fishermen from entering.
However the memo has raised concerns about how feasible this will be.
It read: "At this stage, there is a lot of uncertainty about the sufficiency of enforcement in a no-deal because we have 12 vessels that need to monitor a space three times the size of the surface area of the UK."
A UK Government spokesman confirmed the email had been "inadvertently sent outside of Defra".
He added: "Britain is leaving the EU on October 31 with or without a deal.
"We are confident that we will have the ships and the expertise we need to properly enforce security in UK waters."