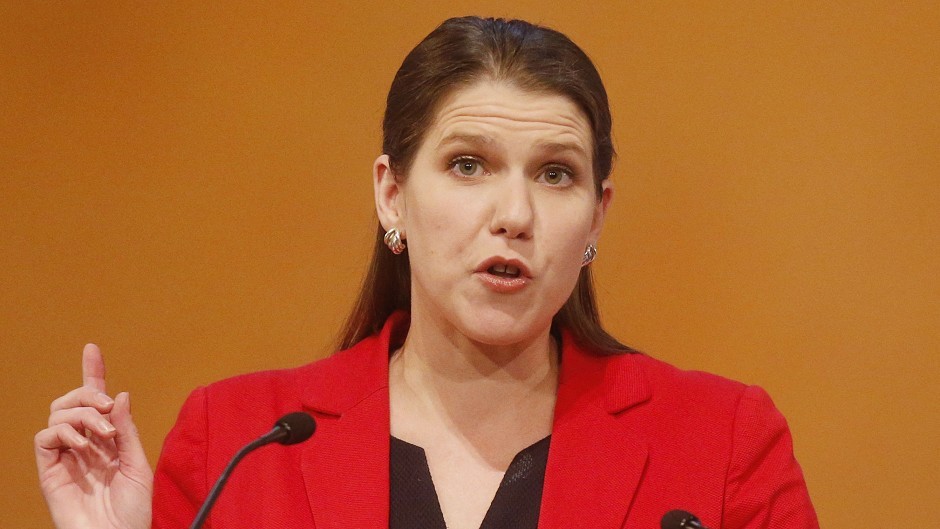 Jo Swinson has ruled out working the SNP at Westminster to bring about a second Brexit referendum, if the price was another poll on Scottish independence.
The Liberal Democrat leader said she would not back a Labour-SNP coalition in a hung Parliament if another referendum north of the border was on the table.
Ms Swinson, interviewed by BBC veteran Andrew Neil, also defended her party's "revoke Article 50" policy, which would effectively cancel Brexit and apologised for her voting record while in coalition with the Tories.
On a second Brexit referendum, she said: "If a government of any colour puts down a Bill in parliament to have a people's vote then we will support having a people's vote to put a specific Brexit deal to the people with the option of remaining in the EU."
It was put to Ms Swinson that the only vehicle for such a move would be a Labour-SNP coalition, where indyref2 would likely be on the table.
Asked if she would back such a coalition to achieve a second referendum, she said: "Well I'm not going to support another referendum on independence.
"We know last time we had the referendum on independence the uncertainty that it caused for Scottish businesses and for the economy, and when you look at all of the mess of Brexit right now the last thing we need in Scotland is more chaos on top of that existing chaos."
Pressed again to clarify her position, she said: "No. I'm not going to support a second referendum in Scotland with all the extra chaos that brings."
Ms Swinson then faced a lengthy grilling over her record in government and apologised for the numerous benefit cuts and sanctions she voted for.
She said: "We did spend five years in a coalition government where clearly we didn't win every battle against the Conservatives and I'm sorry about that. It was not a Liberal Democrat government, it was a coalition government."
She added: "Many of these things were a decade ago. We have got a plan for the future which identifies what a Liberal Democrat government would want to do, what our priorities are on childcare, on education, on mental health and tackling the climate emergency.
"I encourage people to look at those plans".
The former employment minister, who has seen her party's polling shrink in recent weeks, also said she would stay on as leader regardless of the Lib Dems' performance at the ballot box.
"I'm here to stay and we're going to get a great result", she said.