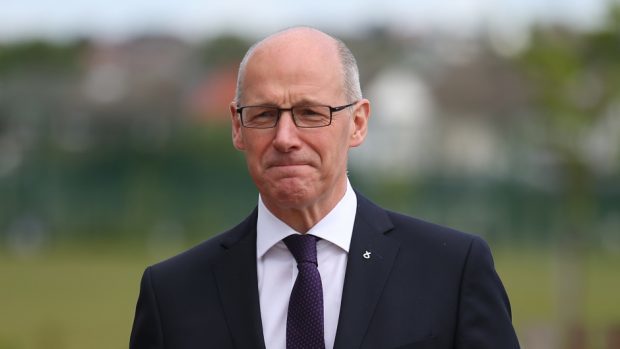 Climate change is "one of the biggest issues of our time" the Scottish Government said yesterday as a new poll showed more and more Scots agree.
Figures published by Scotland's chief statistician reveal six in ten adults (61%) in 2017 said they view it as an immediate and urgent problem – an increase of 6% in one year and up by a third since 2013.
Nonetheless, 8% of Scots surveyed said they did not believe climate change is real and 18% believe any action can be delayed.
Young people appear to be particularly concerned about global warming, while worry is lowest among those in the 75+ age group.
The proportion of 16-24-year-olds who view climate change as an immediate problem increased by more than half between 2013 and 2017, from 38% to 58%, the largest increase of any age group.
The figures are contained in the annual 2017 Scottish Household Survey, which contains a wide-ranging look at people's changing attitudes and circumstances in Scotland.
In the survey, respondents were asked questions about their attitudes towards climate change.
Some 61% last year agreed it is an "immediate and urgent" problem, up from 55% in 2016.
Just 18% said it was more of a problem for the future, 5% said was is not really a problem and 8% said they are not convinced that climate change is happening, while 7% said they think climate change will only affect other countries.
Deputy First Minister John Swinney said: "Climate change is one of the biggest issues of our time and it is clearly at the forefront of people's minds.
"Tackling this global threat is one of the Scottish Government's top priorities and our new Climate Change Bill means net-zero emissions of carbon dioxide by 2050 – in other words Scotland will be carbon neutral."
Dr Sam Gardner, acting director of WWF Scotland, said: "It's no surprise a growing number of people are concerned about climate change as it's playing out in front of our eyes.
"This week it was confirmed this summer was the joint hottest on record in the UK.
"Now we need politicians of all colours to ensure the Climate Change Bill currently making its way through the Scottish Parliament shows the leadership needed to avoid the worse impacts of climate change both here and abroad."