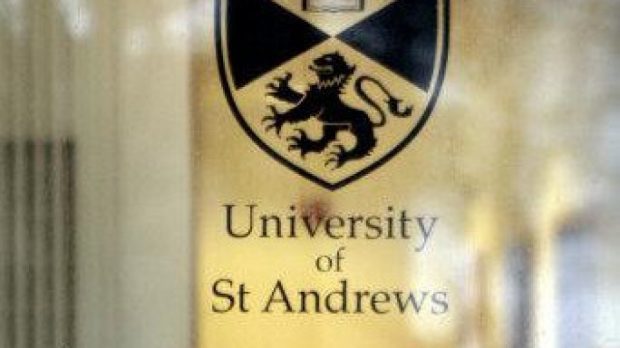 A Canadian businessman and his wife have gifted almost £8 million to St Andrews University in an effort to help it lead international marine research.
The donation by Frank and Beverley MacInnis from Alberta is believed to be one of the biggest pledges ever made to a Scottish university.
Their son Robert graduated with a BSc in computer science from St Andrews in 2005, stayed at the Fife university to complete a PhD and married Abigail Armstrong in St Salvator's Chapel in 2017.
Until his retirement three years ago, Mr MacInnis was a director at construction giant EMCOR Group, which is headquartered in Connecticut.
The $10 million pledge was made with the condition it be used to help realise the vision in the university's new strategic plan, which aims to consolidate St Andrews' position among the top five universities in the UK.
It will specifically support the Scottish Oceans Institute (SOI) at St Andrews and a PhD scholarship in physics and astronomy.
The SOI's new £16 million Gatty Laboratory, due for completion next year, is being developed to put Scotland at the forefront of international marine research.
Principal and Vice-Chancellor of the university Professor Sally Mapstone, said: "This wonderfully generous gift from Frank and Beverley MacInnis enables us to launch the new strategy for the University of St Andrews with confidence and strong belief.
"Frank and Beverley share our commitment to education, to our community, local, national, and international, and to transforming lives for the better.
"They are our friends and our advocates in equal measure."
As well as being connected to St Andrews through their son's studies, Mr and Mrs MacInnis were drawn to the town as the home of golf.
They even built a new home on The Scores, which they visit regularly.
Robert is now based in New York, where he is an expert in distributed systems and a pioneer in fog computing. St Andrews.
Mr MacInnis said: "Beverley – a former teacher – and I recognise the transformative powers of education and the important difference philanthropy can make.
"When we spoke to Principal Mapstone about her vision for St Andrews, we had an immediate sense of engagement with her plans for the university.
"We are delighted to make our family's support known at this time and it brings us pleasure to help enable world leading research at St Andrews, both in marine science and in the latest neurological research in physics.
"It is also important to our family to make our commitment to St Andrews in a public way, to encourage others to support the university in whatever way they can."