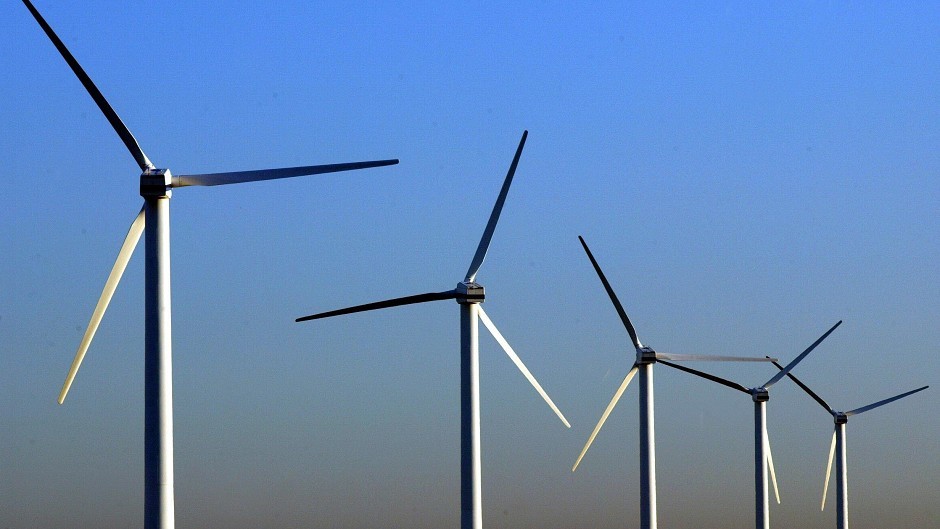 The Scottish Government has been urged to make it simpler for people to launch community green energy schemes.
The challenge was issued by the Church of Scotland, which claimed existing legislation was too complex.
Kirk leaders highlighted the difficulties faced by a congregation at Papa Westray in Orkney which wanted to erect a wind turbine.
Local minister the Rev Iain Macdonald said: "Despite unanimous support from all community bodies, no resident objectors and meeting all planning regulations, there was one very strong objector, who lived south but owned a holiday cottage in the isle.
"Their objection led to a planning inquiry which held up the whole process for several weeks and took us to the very edge of losing out on grant funding."
The church expressed its view in response to the Scottish Government's community energy policy statement.
The Rev Sally Foster-Fulton, convener of the Kirk's church and society council, said: "Communities seeking to develop local renewable energy have to deal with issues of land ownership, planning, setting up community businesses and negotiating feed-in tariffs.
"They have to secure access to the grid and deal with a range of professional bodies like local authorities, power companies and environment agencies who do not necessarily know how to work with communities or have the flexibility or motivation to ensure community schemes come to fruition."
Ms Foster-Fulton said the Kirk wanted the government to encourage every community, which had the opportunity to develop an energy scheme, to do so.
A Scottish Government spokeswoman said: "We are very keen to see community energy at the heart of local energy systems, including community stakes in commercial schemes, and we are working to remove barriers to this vision.
"Energy Minister Fergus Ewing said 'I wholly welcome the constructive and valuable contribution the kirk has made.'
"We have set up a short-term industry working group to develop guidance to encourage community investment in commercial renewables schemes."