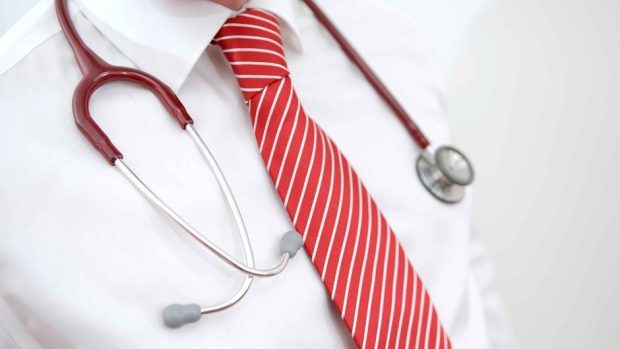 Almost nine in 10 doctors worry that patient care is being put at risk by a lack of resources.
A survey by the Royal College of General Practitioners (RCGP) revealed that nearly 90% of Scottish doctors believe there is a link between heightened staffing pressures and their own anxiety over patient safety.
And 77% of medics admitted they worried about missing something serious because of their workload. A further 58% said they planned to reduce their hours or quit in the next five years.
Last night, the former chairman of the RCGP – who recently retired after 30 years at an Aberdeen surgery – said the shocking figures proved the need for more investment from the Scottish Government, or else the health service would be "on its knees".
For patients in some parts of the north-east, the stats will come as little surprise – as they have already been forced to switch surgeries due to staff shortages.
Gardenstown residents now have a 20-mile round trip to consult with a doctor in Macduff, as their health centre was closed due to a lack of staff.
In January, patients at the Stuartfield branch of the Mintlaw Group Practice – Crichie Surgery – were informed the facility would be closing.
And last year, 8,000 patients in Bucksburn and Dyce were told they would lose their doctor when the Brimmond Medical Group closed its doors.
Last night, the RCGP claimed there was a primary care "crisis" which could potentially leave the GP service "unrecognisable" in five years.
Dr Miles Mack, the organisation's chairman, said: "NHS England has just announced a raft of measures aimed at saving general practice in England. They have said they are no longer 'in denial' at the state of the service, though that service already had a full percent more share of funding than Scotland's general practice receives.
"Funding there for general practice will rise to 'over 10%' of NHS England spending. The college has consistently laid out why the profession needs 11% in Scotland. We need to hear urgently that political parties in Scotland will see replicated what has happened south of the border."
Dr Ken Lawton, who recently retired after 30 years as a senior partner at the Great Western Medical Practice, called for more investment from the Scottish Government.
Dr Lawton, who chaired the RCGP between 2007-2010, said: "The challenge I would make to the Scottish Government is to match that (the investment in NHS England). Invest in primary care because if they don't the health service in Scotland will be on its knees."
Both NHS Grampian and Highlands have said they are aware of the challenges facing GPs and are working locally and nationally to try and help address them.
The Scottish Government declined to comment due to the purdah period in place due to the upcoming Holyrood election, but an SNP spokesman said the NHS had received "record investment" under the party.
He said: "Under the SNP, Scotland's NHS has had record investment and has record staff numbers – and we're committed to increasing the NHS revenue budget by £500million over inflation by the end of the next parliament.
"We're also committed to increasing the proportion of the NHS budget being spent on primary care each year, and to increasing GPs numbers. To support this we're increasing GP training places from 300 to 400 per year."