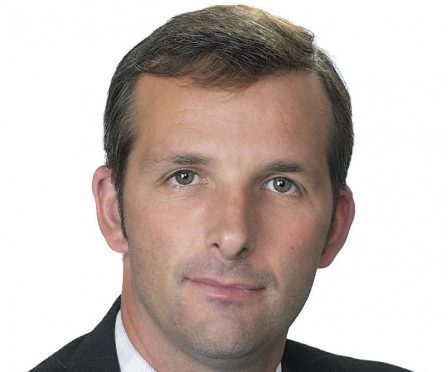 Orkney MSP Liam McArthur has warned the needs of Highland businesses and communities will become a "secondary consideration" under Scottish Government plans for the north's development agency.
The Liberal Democrat said they would reduce the Highlands and Islands Enterprise (HIE) board to "mere delivery".
He also criticised the proposed introduction of a "new centralised superboard", claiming such a system would render the HIE chair loyal "to the minister in Edinburgh".
But Economy Secretary Keith Brown insisted he remained committed to keeping HIE firmly in place "at the heart of the Highlands and Islands economy".
Concerns first emerged last year when plans to axe HIE's dedicated board and replace it with a panel overseeing several bodies were unveiled.
Opposition MSPs subsequently joined forces to demand the Scottish Government abandon the proposal, but ministers said they would wait for Professor Lorne Crerar's report on the issue before making a decision.
Published earlier this month, it recommended the retention of HIE's dedicated board, but also said that it would become a "delivery board" reporting to a new national panel that would oversee all Scotland's development and skills agencies.
Speaking at Holyrood yesterday, Mr McArthur said: "If the report's recommendations are implemented, the role of HIE's board will be reduced to mere delivery.
"The board will be answerable to a new centralised superboard, to be chaired by an SNP minister, and the loyalty of HIE's chair would be to the minister in Edinburgh, with the needs of Highlands and Islands businesses and communities being a secondary consideration.
"How can the cabinet secretary square that with the expressed will of parliament to retain the full current powers of the HIE board?"
Mr Brown said he was reflecting on the detail of the proposals outlined by Professor Crerar, the views of the ministerial review group and those expressed by wider interests.
He also said members of the Convention of the Highlands and Islands, who he met last week, had acknowledged the nature of the board needed to change to "take account of developing circumstances".
He added: "Most particularly, the Highlands and Islands have over many years had regional development assistance through the EU, and Brexit presents a threat to its continuation.
"That is a matter of real concern, and there was acknowledgement for that reason, if for no other, that things have to change."