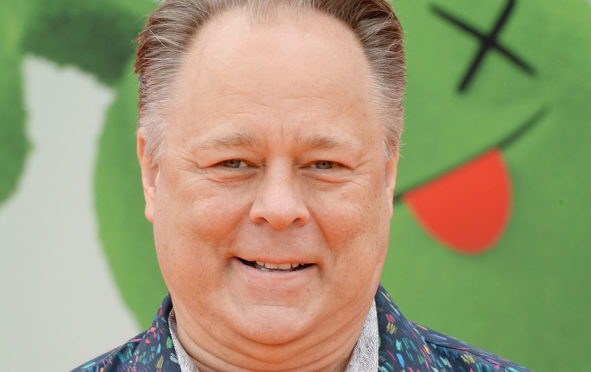 Movie director Kelly Asbury thrived on entertaining children, and helmed a monster hit movie which brought joy to millions.
The American died due to stage four abdominal cancer at his home in California at the age of 60.
Mr Asbury directed a number of high profile animated movies including Gnomeo and Juliet and Spirit: Stallion of the Cimarron.
But his biggest hit was Shrek 2 – the sequel to the enormously successful Dreamworks picture released in 2001.
Mr Asbury also provided "additional voices" to the 2004 animated hit, where he worked alongside superstars like Mike Myers and Cameron Diaz.
The movie was a major blockbuster, raking in $919.8 million and also achieved Oscar and Annie Award nominations.
His other two Annie Award nominations came when he directed and co-wrote the animated comedy Gnomeo and Juliet where we worked alongside Sir Elton John.
The movie told the story of Shakespeare's Romeo and Juliet through animated garden gnomes.
His representative, Nancy Newhouse Porter of Newhouse Porter Hubbard, described the news as "heartbreaking" and told Deadline that he was "one of the most admired and beloved people in the industry".
The director was born in Texas in January 15, 1960 and attended CalArts in 1980.
His career which spanned almost four decades started at Walt Disney Feature Animation, where he worked from 1983 to 1995.
He contributed to several popular Disney titles including The Little Mermaid, The Rescuers Down Under, The Nightmare Before Christmas and James and the Giant Peach in other roles.
He later returned to Disney to contribute storyboards to Wreck-It Ralph and Frozen.
In his more recent work, he was as an additional story artist on 2019 animated film The Addams Family.
The award winning director is survived by his wife Jacquie Boggs, who he married in 2011.
Many contemporaries have paid tribute to him on social media.
Animation story artist Jenny Lerew wrote: "Kelly Asbury has died. A hell of a fun, whipsmart, hilarious and generous guy, my one-time director, colleague, friend-of-friends.
"He directed three movies while dealing with stage four cancer. Til we meet and laugh again. "
He was also a published children's book author, and wrote a biography profiling ventriloquists like Jeff Dunham, Edgar Bergen, Shari Lewis, Jimmy Nelson and Paul Winchell.