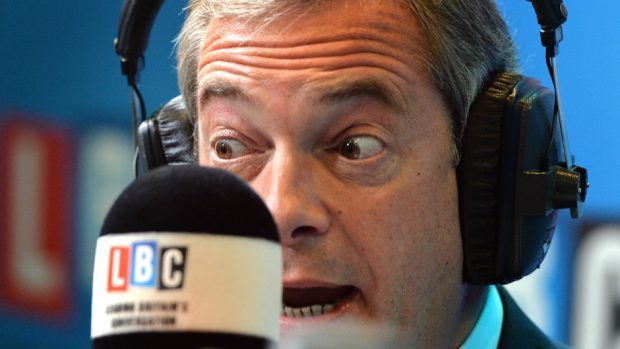 Polling must be the one industry where practitioners consistently fail to do their jobs properly, and yet customers queue up to throw more money at them.
Vulcanologists wouldn't get away with it.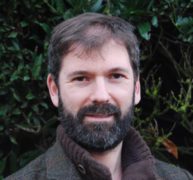 Australia is the latest nation to be introduced to the polling myth. After consistently reporting that Labor was going to win the weekend's general election, the incumbent Liberal PM kept his job. Not that Australia is a land of lads and larrikins but he headed straight for the nearest sports ground to celebrate.
Cue much hand-wringing among the Aussie commentariat about not believing the polls, about understanding that Twitter is not reflective of real life and about leaving the capital to take the real temperature of the electorate. It may literally be 10,000 miles away but Canberra feels very close just now as its political class go through the same soul-searching as occurred in Westminster in 2015. And in 2017. And could yet occur in 2019.
For in the run up to this week's European elections there has been plenty of polling. Most of it showing Nigel Farage's Brexit Party on course for a famous victory.
You don't need to pay a pollster to believe that, just venture briefly into the dark heart of middle England and you'll find folk queuing up to praise Farage and the private-schooled-former-city-trader's revolt against, er, the elite.
But keep an eye on the Lib Dems, they have momentum and could yet give Farage a fright, particularly if pro-EU Scots are tempted to switch from the SNP to Willie Rennie's gang. (Labour, on the other hand have Momentum their hard left party within a party who, according to one Labour MP I spoke to last week, don't do campaigning. "They regard doorbells and knockers as representations of capitalist imperialist throwbacks or something," he sighed.)
The real problems with the polls come when some outlets start trying to extrapolate the Euro elections and read across to a general election. That route ends in outlandish claims about how many MPs the Brexit Party could win at Westminster – up to 50. The received wisdom is now that a general election would see Tories wiped out by a Farage surge ushering a true period of four party politics – Labour, Conservative, SNP and Brexit Party all holding a significant number of seats.
But once again such analysis suggests Westminster has not been watching Scotland closely enough.
The sophistication of the Scots electorate has been demonstrated time and again over the last few years – rejecting independence but then voting in tons of SNP MPs to amplify Scotland's voice at Westminster, enthusiastically endorsing the Nat administration at Holryood but taking away Nicola Sturgeon's overall majority and warning her again in 2017 when she started ramping up the indyref chat.
English voters are not inherently simpler than their Scots counterparts. Voting Brexit Party this week comes at little cost, doing the same at a general election would likely let Jeremy Corbyn into Number 10 (but only to work, remember the magic Grandad has insisted he's still going to sleep in his modest north London home rather than move to Downing Street should he ever win power. You have to have some sneaking respect for a man that attached to his own bed). The same folk spooked by the 'vote Miliband, get Salmond' posters in 2015 would respond the same way to a Conservative 'vote Farage, get Corbyn' message at the next general election – bound to happen some time in the next 12 months.
Voters are not stupid.
That really shouldn't have to be said but too many politicians and pundits seem to forget it. Punters are smarter than pundits give them credit for. They are clever enough to alter their vote depending on what sort of election they are partaking in. Cute enough to dismiss pollsters with a glib answer and give things rather more thought when deciding in which box to make their mark come polling day.
Nigel Farage may have the same initials as the National Front, and a name suspiciously close to that of Franco's Spanish Fascist party the Falange, but these are coincidences, he's not an enchanter. He hasn't tricked people into supporting him; he's tapped into a genuine anger and feeling of powerlessness. He may have done so cynically and for his own ends but that doesn't mean his supporters should be dismissed. The question is just how far that mood can take him.
There is a rather tasteless conspiracy theory that suggests some time in the future it will take him into position of real power, and that his 2010 election day air crash was in fact a bodged assassination attempt by a time-traveller sent back from the future to stop him. We can safely dismiss it for two reasons. First, time travel doesn't exist. Secondly we don't have a presidential system in this country – the Queen, by her very existence, puts limits on Farage's ambitions.
It's a cliche but the only poll that counts is the election on Thursday. And even then, just as with polls commissioned by the media, the results will need careful and expert analysis to determine what, if anything, can actually be extrapolated and applied to politics more widely.
---
James Millar is a political commentator and author and a former Westminster correspondent for The Sunday Post