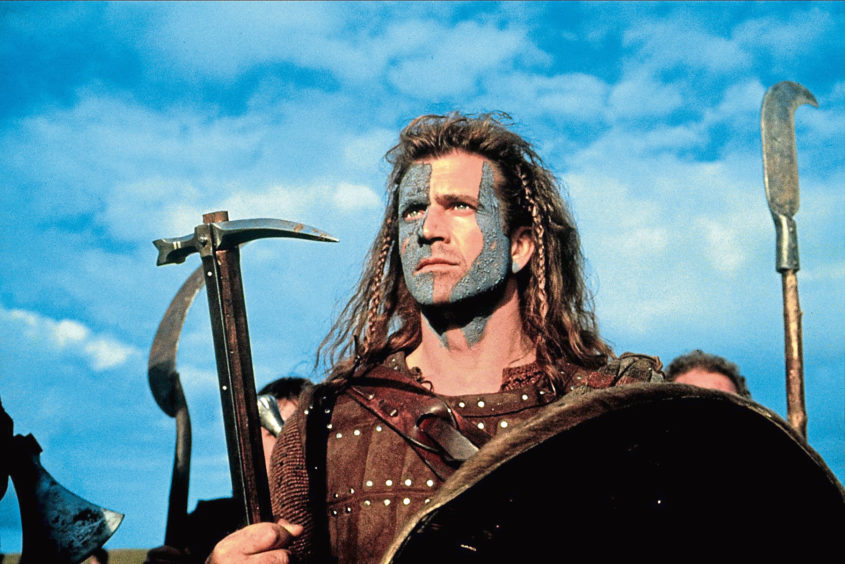 It is 2020, 700 years since the Declaration of Arbroath was signed, asserting Scottish identity as a nation and a people.
"As long as but a hundred of us remain alive, never will we on any conditions be brought under English rule. It is in truth not for glory, nor riches, nor honours, that we are fighting, but for freedom – for that alone, which no honest man gives up but with life itself."
It's a great piece of writing. It has the pace of a soliloquy, the potency of film dialogue. If we didn't have the written record, it would be easy to suggest that Mel Gibson ad-libbed from a Shakespearian original.
There will be celebrations throughout the year, and much-deserved attention on Arbroath. In 12 months' time, we might even be a little bored of it.
For now, it still has the ring of fresh words, true intent. And a very important cultural point.
The declaration was a letter intended to get back into the papal good books after refusing the pontiff's entreaty to strike a truce with England. It prompted the Pope to then write to the English Crown urging Edward II to make peace.
It's an odd process to look back on. The population of England was about 3.5 million, Scotland probably no more than half a million. The people were not connected by easy communication, or even direct transport links.
Alerting the population to a threat and then raising an army must have been a labour in itself. Into that, a papal letter will have taken quite a while to arrive, the reply as long to reach Avignon, where the Pope then stayed. We must imagine the drama of war stretched out over a long time, delayed by slow communication.
The declaration is a both a rallying cry and a legal document. It is to Scotland what Jefferson's constitution is to the US. Both of the people, and shaping the idea of the people.
The fascinating point is the direct reference to "England". It is common for a national culture to declare it will "never ever be slaves" as the Proms reminds us each year, but less so to identify a specific enemy.
Within the context of the time, it's clear why England is named. The south is the enemy, it has a recognised crown and the mechanisms of a medieval state. It's them we don't want attacking us.
Scotland has been stuck on this point for the last 700 years. The last battle fought between Scots and the English was 500 years ago at Flodden.
Since then, we have been to war with countless other enemies. We fought the Americans in 1812 and the French in 1815. Before and after those rather major conflicts, Scots rampaged across the globe attacking other people in the name of the British Empire (our work as much as England's).
None of that ever gave Scots the sense that maybe large swathes of Africa, the Americas or India might want revenge.
We blithely stick to the idea we are among the world's nice guys, and who'd want to punch a Scot when there are Englishmen readily available?
Our enemy is England.
And more's the pity, when it's evidently not.
Instead, we have built a sense of nationhood around the idea of not being England. Maybe this is the year that finally wears off – here's hoping.
Those lines quoted above, imprinted on every Scot's consciousness, turn out not to be original at all.
One academic theory is that the author of the document, steeped in Greek and Roman texts, was in fact quoting a much older document. GWS Barrow argues that the lines are pinched from the Roman historian Sallust and his work The War of Catiline, written in the 1st Century BC.
It turns out our national cry, invoking that most heroic of all actions, to fight against a much greater force in the name of courage and dignity, is borrowed from the tale of a chancer aristocrat who staged a failed plot against Rome.
If this version is true, and it seems credible, then thank God.
We should be proud of our ourselves, our national story and a global contribution. We are, if we choose, just as entitled to govern ourselves as anyone else on the planet. The fact of Scotland is undeniable.
But learning that our national myth is borrowed and invented as any other should remind us that all nations are concoctions.
We don't need England as our enemy, much as we don't need old documents. We are undeniable.
We will be Scotland this year, just as we have been for 700 years previously. Just ask a hundred of us.
Thank you for reading this column and Happy New Year.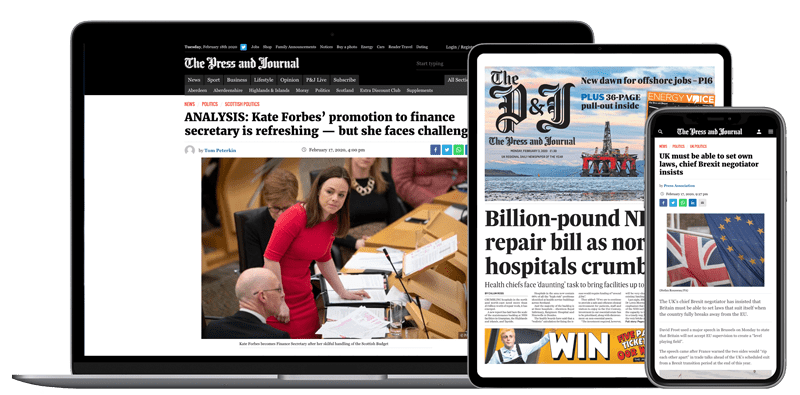 Help support quality local journalism … become a digital subscriber to The Press and Journal
For as little as £5.99 a month you can access all of our content, including Premium articles.
Subscribe