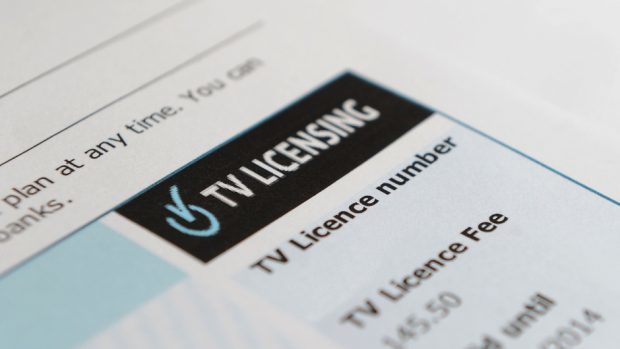 I love TV, although I don't get to watch as much as I would like.
Most of the time I am busy out and about, so if I catch the news I think I am doing well. But when it comes to a day off there is nothing I like more than being around the home, doing small household tasks and watching the TV at the same time.
Sometimes I have the TV on simply for company, to hear human voices discussing this and that.
What I like best is day-time TV. I like programmes about the value of antique items found in attic or garage, and think that one day I might find a valuable treasure that I did not know I had. I like programmes that encourage me to fantasise about moving to the country or abroad, where life will be either simpler or warmer, or both. And then there are the quiz and puzzle shows that test my general knowledge and maths skills.
Finally, on a good day there is a romantic film – perfect.
What becomes clear very quickly is that the ads in the commercial breaks are not directed towards me; these are generally for a group of viewers who are much older than I am. Those that watch TV regularly, day by day, include many of the oldest members of our communities. For them, like me, TV is entertainment and company, and it provides a connection to the outside world. For very many of the oldest viewers TV is essential. This means that we should do all we can to keep it free and accessible to them.
Free TV licences for the over 75s were introduced by the UK Government in 2000 in an attempt to reduce pensioner poverty. The BBC was compensated by the government for this loss of income from public funds. Government funding for the scheme runs out in June 2020, so the BBC is engaged in a consultation exercise as it considers either charging the full fee for all viewers, whatever their age, or possibly some means-tested licence fee for those over 75.
For the BBC, the loss of the compensation payment from the government in 2021 would be £745million, an amount so significant that programme cuts would be bound to follow. There is a concern that the BBC does not have sufficient income to compete with the on-line TV providers, or to make the kind of programs that attract younger viewers. For the BBC to continue its service in any meaningful way this income has to be replaced. The question is: where should this income come from?
The average BBC 1 viewer is now in their sixties, so that into the future an increasingly large proportion of customers who watch BBC programmes will be older. Through much of its output, including the Freeview channels which show BBC repeats, an older audience is catered for. Free to view TV increasingly serves the elderly.
The BBC might decide to remove free licences from all households not on pension credit that include someone aged 75 or above, or to means-test such households in some way. This will be a significant change to how funds are raised, involving the BBC in a collection of taxation for which the corporation will need information from the Department of Work and Pensions.
This changes the very nature of the BBC, making it a tax-raising body, surely a change most would not welcome. Involving more older people in means-testing will be difficult, not least because some will find this intrusive so will not apply for a reduction or free licence. Some might decide they cannot afford a licence but watch TV anyway. If licences were not purchased, would we want numbers of older people to be prosecuted?
Those who work with and serve the elderly, such as Age UK and many in the churches, are urging the government to continue to fund free licences. If charges were re-introduced for older people there is the possibility for some elderly people choices would need to be made between the licence fee and essential items such as heat and food. Sadly this would be happening at a time when pensioner poverty is increasing again, especially among the over 75s.
Now is the time to remind the Westminster government that a promise was made in the Conservative Party manifesto of 2017 to retain free TV licences for those over 75. This promise should be kept, not just to reduce the possibility of pensioner poverty, but to enable the most elderly members of society to remain entertained and stimulated through their TV watching. As well as this they can stay informed about the world beyond their home, and in a small way remain connected to it. Lets keep the licence free for over 75s.
---
The Rt Rev Anne Dyer is Episcopalian Bishop of Aberdeen and Orkney and Scotland's first female bishop