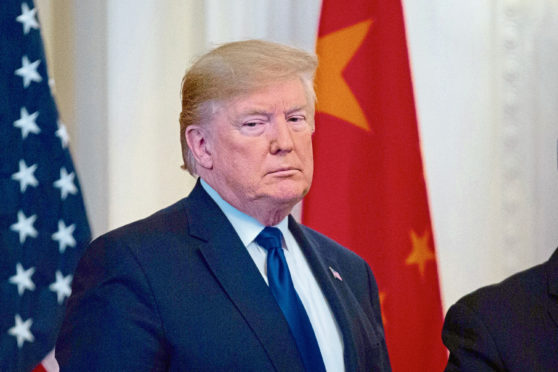 A few years ago, I met an academic from Vietnam.
He told me that after more than a decade of being rebuffed he had just been granted permission to set up his country's first Western-style university – what in the US is known as a liberal arts college.
Higher education in Vietnam was tightly regulated by its authoritarian government, he explained, and the state's socialist ideology weighed heavily on the permitted curriculum.
He was looking forward to the flowering of young Vietnamese minds which would now be exposed to, as Matthew Arnold put it, "the best that has been thought and said". It felt something like freedom.
When I asked about his country's democratic health in general, his smile dimmed. Gross corruption was endemic across politics, the police and the courts. Efforts to build a modern democracy were continually thwarted by bribery and nepotism. "What we lack," he said wistfully, "are your strong, independent institutions."
I wonder what he makes of the UK today. It's true that as a nation we have been famed for the effectiveness and stability of our institutions – the systems that guarantee social and political norms, that act as bulwarks against revolution and tyranny.
Executive power is balanced by the Commons, the Lords and the courts. A free media shines light on dark corners and illicit behaviour. Our universities teach graduates to think critically.
Trades unions protect workers' rights. Free speech and open dissent are prized. Democratic votes are (almost always) respected. Perhaps the most valuable of all British institutions is the simple art of compromise.
But this settlement is under sustained assault in ways that few of us have seen in our lifetimes.
This may in part be down to the unnerving uncertainties of the era. The triple challenge that is Covid-19, Brexit and the digital revolution has coincided with the collapse of the post-war Western order – a US that is becoming ever more nationalistic, more isolationist and more detached from Europe.
Donald Trump is laying waste to American norms and deliberately stoking division and rage.
The rise of China brings both risk and opportunity, though no one is yet sure where the balance lies. The integrity of the UK itself is in question, with so much hanging on the result of next May's Holyrood elections and the possible consequences of Brexit for Northern Ireland.
In the midst of this torrid uprooting, Britain has lost its marbles. In the absence of a clear path forward we have turned on one another with unbecoming savagery.
This brawl is being led by a prime minister who seems, unfortunately, to view Trumpism as an intriguing template. Stymied by Covid from delivering a regular programme of government, Boris Johnson is enacting a revenger's fantasy on the country's institutions.
The courts, which have given him so much trouble over Brexit, are to have their wings clipped.
Tory MPs who have shown a capacity for independent thought and spirit have either been removed from parliament or banished to the back benches, regardless of ability.
The cabinet is demonstrably sub-par, its members chosen mainly for their loyalty.
Since Johnson became PM, six permanent secretaries have gone. His plan to break international law over the Brexit agreement led government lawyers to quit and was criticised by all of his living predecessors.
We may yet stumble out of the EU with no deal and into a chaotic aftermath.
The latest target is the national broadcaster – the BBC-sceptic journalist Lord Moore is being touted as its next chairman, and the ferocious former Daily Mail editor Paul Dacre as head of Ofcom.
Channel 4 has been threatened with a review of its licence after empty-chairing the prime minister in a climate debate.
Johnson has got away with much due to his parliamentary majority of 80, and because the Labour opposition was for so long sabotaged by the unelectable hard-left. But even some Tory MPs have had enough, and there is relatively open discussion about whether Johnson can long survive as PM. He is seen to have ceded too much power to his aide Dominic Cummings, and to have absented himself too often from the Covid frontline. Sir Graham Brady, chairman of the Tories' powerful backbench 1922 committee, is seeking to give parliament a greater say on Covid restrictions. A habit of rebellion, once formed, is difficult to break.
It is possible to have sympathy for the prime minister while still judging his performance inadequate. He has had personal challenges to deal with, not least succumbing to Covid, followed by the arrival of his latest child. Outside of wartime, the big job has never been quite so frenetic on so many fronts.
It's also true that in some cases he has a point. The BBC has grown too big and too arrogant and fundamental reform is long overdue. This is not the first government to find civil servants obstructive and lacking in the necessary vim. The culture war is being driven by activists who have chosen confrontation and cancellation over discussion and compromise.
Our institutions cannot be immune to change, and have been too slow to embrace modernity. But this all-fronts attack by the PM is dangerous, un-Conservative and frankly un-British. As the old song goes, you don't know what you've got till it's gone.