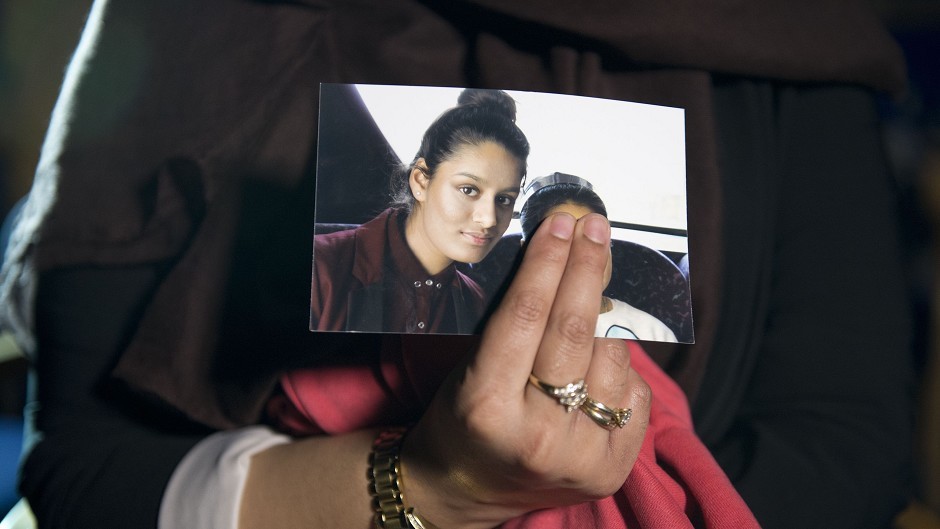 IT is said that you never really grow up until you become a parent.
Certainly there are responsibilities which come with being a mother or father that don't exist otherwise, the biggest one trying to ensure your offspring turn out to be decent human beings. But the sleepless nights when they're babies and the toddler tantrums all pale into insignificance when they become teenagers.
It is teenagehood that fully tests your reserves of parenting patience, of understanding, of being able to be the adult in the room. When you are faced with arrogance or impassivity, when they rage against you in language that leaves much to be desired, when they tell you they hate you and their anger, is so tangible you could almost capture it in the Tupperware box they no longer want to take their school lunch in – these are the moments it's hardest to remember they are still children.
But they are. More than that, science has shown that while their bodies are becoming adult, their brains have regressed. Adolescence dismantles the neuro pathways, changing their behaviours so they retire to their bedrooms rather than engage in social interaction (unless it's over social media or online gaming), make them put friends over family, or transform risk-averse kids into risk-taking teens. The lessons of right and wrong you think you've taught them since infanthood need to be constantly and consistently reaffirmed all over again, at the very time they are desperate to break free from having to listen to parental homilies.
Which is why the decision by the Home Secretary to remove UK citizenship from Shamima Begum and refuse to allow her and her baby to come home, is very, very wrong.
Begum was a child when she left the UK. Perhaps her decision was the ultimate act of teenage rebellion. Perhaps her home life was difficult and she was searching for somewhere to belong. Somehow she fell for ISIS ideology; somehow that terror cult held some kind of appeal. Surely we should all want to know the reasons which prompted an academic girl from an apparently not very religious family to swap a comfortable life for war-torn Syria.
Not that we should be surprised by this decision from a government seemingly determined to undermine human rights as part of its Brexit process – just wait till they can hate on the European Court of Human Rights should it get involved. Nor from a government which created the "hostile environment" and caused the Windrush scandal.
So while we may not be surprised by Sajid Javid's actions, we should be appalled. As we should by the hang 'em, flog 'em brigade which has found a new bogeyman on which to focus; which believes compassion for a young person is little more than a snowflake reaction. From what depths does such hatred spring? Is it just blatant racism? Is it misogyny?
After all around 800 British citizens have gone to Syria to join ISIS and 425 of them have returned home. Most were male. Most of them actually fought. But they weren't wearing traditional female Muslim clothing – which seems to create a knee-jerk reaction in too many people. And they mostly seem to be back here living quietly and no doubt under constant scrutiny by the secret services.
Rather than tell her she's made her bed, she should lie in it, we should be looking at her teenage shrugs as she's asked tough questions, her passive state in the face of brutality and see a young girl suffering from post-traumatic stress disorder. We should realise this is a girl who has likely been coerced into marriage and sex; who has suffered the loss of two children; who has become so desensitised and emotionally detached from her surroundings and her life that she can say she saw someone's head in a bin and that it didn't faze her. She is all too obviously a young girl who is not well and who needs to come home.
It's likely that she would face charges on her return. And she should. Showing understanding should not mean leaving her unpunished (though she's likely been punished far more in Syria than anything she might face here). And we cannot deradicalise her if she doesn't come back – but removing her child from her while leaving her to whatever fate awaits in another country, would breed nothing but more animosity within her against the UK. Why take that reckless risk?
Shamima Begum is our responsibility. As her state parents the government must realise that she is the UK's responsibility, not that of another country. She is a British teenager, she grew up here, her reasons for leaving here were bred here, she is our problem and we need to solve it.
She has raged against us all, she has taken the ultimate step of running away from home, she has faced horrors no-one, no matter their age, should face, and we as her state parents should hold her close, and tell her she is still wanted – even if it's just for information she may have and an insight into how we can ensure no other young girls make the same mistakes as her.
---
Gina Davidson is an award-winning journalist and a media and communications specialist.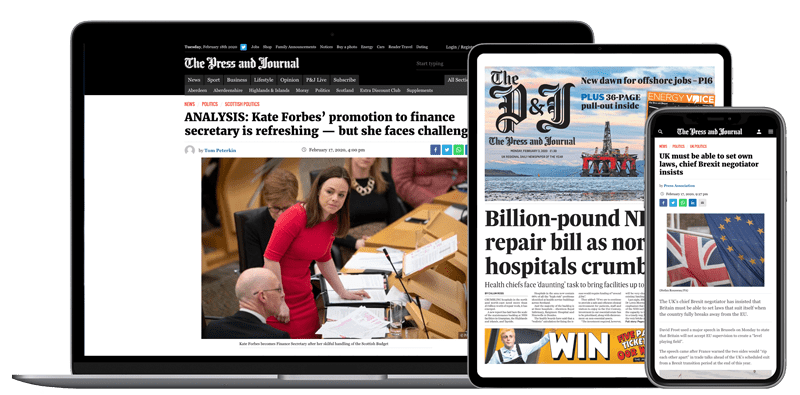 Help support quality local journalism … become a digital subscriber to The Press and Journal
For as little as £5.99 a month you can access all of our content, including Premium articles.
Subscribe