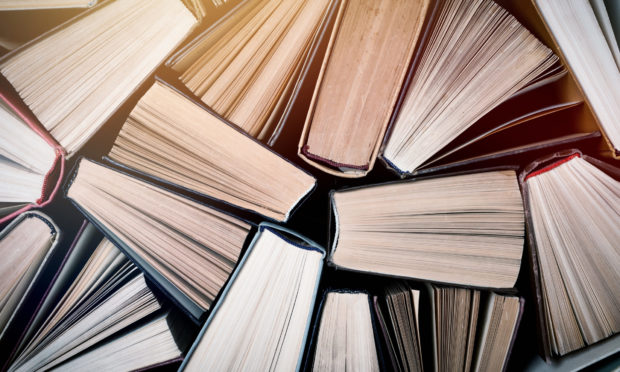 From the moment lockdown began the question consuming public discourse seemed to be: when will lockdown end? That discussion has at last moved on. Now the question is: are we still in lockdown?
Does it end with the first easing of restrictions or when we return to pre-Covid normality? When can I not just sit next to someone in the cinema but make my displeasure with their popcorn rustling known without fear of passing on the virus if I shush them?
The distinction matters to those of us who have felt guilty for the last 10 weeks about not managing to learn a new musical instrument or master a foreign language, as everyone else on social media seems to have done.
The other pastime others appear to have found time for is reading.
Search #bookstagram and you'll draw up soft focus photos of titles artfully arranged alongside hipster houseplants. Bookshelves have become a quarantine talking point as every talking head on TV attempts to subtly display their personality and intelligence by speaking in front of a bookshelf.
With home-schooling and working from home I've not managed to read any more than normal. But what I have consumed seems strangely appropriate and I'd recommend each of the following titles to anyone looking to understand where we are and what might happen next.
Ben Rhodes was Barack Obama's chief speechwriter and security adviser. His book The World As It Is chronicles his time in the White House. Winning power on an optimistic ticket and surrounding himself with young idealists; the memoir follows Obama and his team as they learn, particularly during the Arab Spring, that the world runs on pragmatism and compromise. It provides a depressing comparison between Obama's administration and the current venal and inept US operation, which is now reaping the whirlwind of hate and division it has been sowing since 2016.
Crucially, The World As It Is shows that progress is not guaranteed. At the end of Obama's presidency it looked like he'd achieved little and disappointed the high hopes invested in him eight years previously. Now it's clear his White House was working hard to maintain diplomatic norms and fundamental decency in a world that was politically curdling.
Our prime minister had a choice to make when faced with the Dominic Cummings debacle last week. Personality need not come into it. Johnson could give his right-hand man the benefit of the doubt, accept his excursions were mistaken rather than born of a haughty belief that the rules were beneath him but still expect Cummings to do the decent thing.
Or he could brazen it out and dismiss every question as ill-willed and unnecessary. He made his choice clear at every press conference he fronted.
Another of the PM's appearances last week highlighted the value of another of the books I've read.
Gina Rippon's The Gendered Brain claims to "shatter the myth of the female brain".
When Boris Johnson was quizzed last week by Caroline Nokes, who chairs Parliament's Women and Equalities Committee, he seemed to struggle with the very word "women". And he bungled the simple question of what proportion of women is best when it comes to diversifying decision-making. It's 50% – because that's the proportion of women in the population. Johnson fell back on that Conservative canard about providing the nation's only female prime ministers while failing to explain why he has not sent out cabinet colleagues like Therese Coffey or Liz Truss to be the face of his administration.
Neither is the greatest talent to grace the Cabinet table, but they'd both likely best empty suits like Alok Sharma or Robert Jenrick who are repeatedly called up for press conference duty. (The former tellingly appeared before a bare book shelf during a TV appearance last week.)
Johnson's approach reeks of the sort of sexism neuroscientist Rippon seeks to challenge in The Gendered Brain. The PM is fond of "following the science", so he'd do well to acquaint himself with some written by a woman.
Finally I read The Remains of the Day, recommended to me by a Cambridge don as the key to understanding Brexit.
She was right. But Kazuo Ishiguro's award-winning novel is so good it could define the post-Covid future too. His tale of a butler in the 1950s tentatively pursuing a lost love and reminiscing of an idealised England was brought to life by Anthony Hopkins and Emma Thompson on film. It's a classic because its themes still apply today.
Coming out of this crisis we must be wary of romanticising what went before or wishing to return there. We can't go back. If we recognise the failings of the recent past we wouldn't want to.
We have an opportunity to pursue change if we're clear-eyed and confident.
The butler in The Remains of the Day finds explanations and excuses beyond his own agency for how his life has turned out. Some are justified – as coronavirus has shown, we are all at the mercy of forces beyond our control. But ultimately when key moments arise he chooses the wrong master, fails to identify what really matters.
Few of us have time to become fluent in Esperanto or a cello virtuoso during quarantine, but as the experience alters or ends it surely has afforded us all an opportunity to consider what's important. Reading helps us in that process. For me the three books I've read over the three months of confinement produced three principles that ought to inform our politics after lockdown – decency, equality and agency.
---
James Millar is a political commentator and author and a former Westminster correspondent for The Sunday Post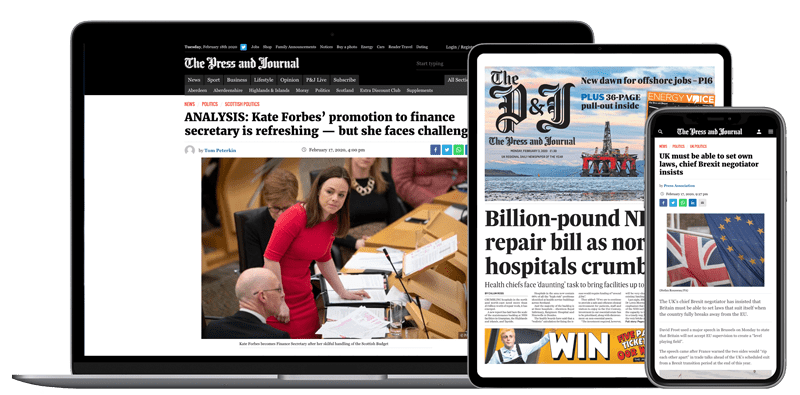 Help support quality local journalism … become a digital subscriber to The Press and Journal
For as little as £5.99 a month you can access all of our content, including Premium articles.
Subscribe