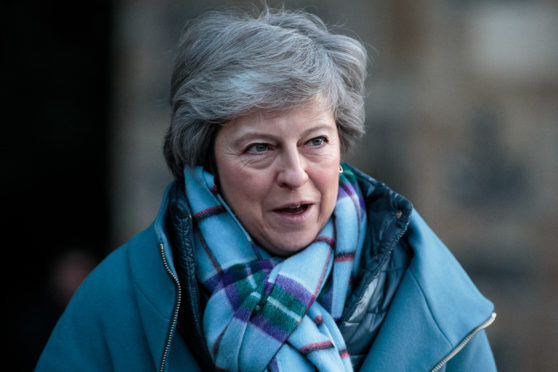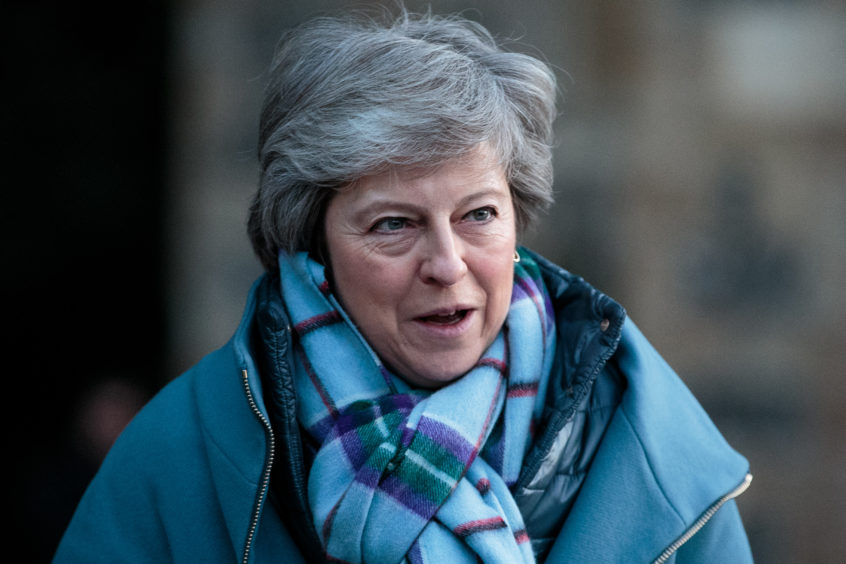 If or when Theresa May follows the example set by several of her 10 Downing Street predecessors and publishes a memoir of her time there, who will she blame for the enforced loss of office that begins today with her resignation as leader of the Conservative Party?
Any list of those with a hand in the ousting of Mrs May will be a long one. It's bound to include hardline Brexiters like Jacob Rees-Mogg and his equally hardline colleagues in the parliamentary Tory Party's European Research Group (ERG). Also certain to feature are former ministers – Boris Johnson prominent among them – who quit Mrs May's cabinet on the grounds that the European Union (EU) withdrawal agreement she negotiated doesn't deliver the cleanest possible break with Brussels.
But if our soon-to-be-replaced prime minister is looking to analyse her removal from power in ways that take into account some deeper-seated reasons for the Westminster debacle that's culminated in her political demise, the catalogue of those responsible for this debacle should maybe start with Richard de Clare, Earl of Pembroke.
Way back in the 1170s, Richard, an Anglo-Norman aristocrat acting with the backing of England's King Henry II, led a successful invasion of Ireland. By so doing, he embroiled first England, then Britain, in an 850-year long series of Irish-centred wars, uprisings, quarrels and crises.
The latest such crisis arises from the so-called Irish backstop. This is the name given to arrangements, integral to Mrs May's EU withdrawal deal, meant to avoid the emergence of customs and other checkpoints on the United Kingdom's one land border with the EU – the border between Northern Ireland and the Irish Republic.
Because it could lead to Northern Ireland or the UK as a whole having to remain in alignment with EU regulations that Brexiters want shot of, the backstop led to the prime minister's painstakingly brokered deal being voted down by the ERG and by Northern Ireland's Democratic Unionist Party (DUP) on whose MPs Mrs May relies for her parliamentary majority.
Theresa May then can be seen as the latest of many prime ministers to have fallen foul of the long-running consequences of Henry II's determination to extend his rule into Ireland.
Some prime ministers such as William Pitt, who in 1801 merged Britain and British-ruled Ireland into a single country, thought they'd come up with a definitive answer to what used to be known as the Irish Question.
Pitt's British-Irish union, however, proved a lot less enduring than its English-Scottish predecessor of 1707. Irish demands for the restoration of the Dublin Parliament that Pitt had abolished were eventually backed by Liberal governments in London. But Liberal attempts to devolve power to Dublin were stymied by Conservative opposition while, in Ireland, a new generation of nationalists, intent on complete independence from Britain, set about organising the Easter Rising of 1916 and the guerilla war that followed.
David Lloyd George, the prime minister who ended this post-1916 conflict by agreeing a 1921 treaty with Ireland's nationalist leadership, liked to think, much as William Pitt had done, that he'd succeeded in sorting out the Irish issues that had so bedevilled British politics.
But by partitioning Ireland in such a way as to grant independence to most of the island while keeping in the United Kingdom the one bit of the island, Northern Ireland, where there was a pro-British or unionist majority, the 1921 treaty sowed seeds of further dissension – dissension underlying the Northern Ireland troubles that broke out so calamitously in the 1960s and lasted for the next 20 or 30 years.
Thanks in large part to two more of Britain's prime ministers, John Major and Tony Blair, peace was restored to Northern Ireland by means of a protracted talks process culminating in the Good Friday (or Belfast) Agreement of 1998 – an agreement helped greatly by the UK and the Irish Republic both being in an EU committed to removing trade and other barriers between members.
Now Brexit has put the 1998 agreement at risk.
Astonishingly, given the longevity of Britain's entanglements with Ireland, the likelihood of Brexit bringing Irish difficulties back to the heart of British politics played almost no part in the 2016 EU referendum campaign whose outcome Mrs May has been trying, and failing, to deliver.
Insofar as they paid any attention to Brexit's Irish dimension, Brexiters appear to have thought that Ireland's role in the Brexit process would be to fall in with their wishes.
This was to assume that, as was usually the case in the past, Britain's power and influence were such as to ensure that, in any Irish-British dispute, the British side would prevail.
But Brexit has altered the British-Irish power balance. Its wholehearted participation in a Europe-wide union that Britain's intent on quitting has given Dublin – for the first time in centuries – more clout than London. Hence insistence in Brussels that Theresa May's withdrawal deal had to include the now notorious backstop in order to safeguard the Good Friday Agreement. And hence, because this made the deal unacceptable to Brexiters, Mrs May's ignominious ejection from Britain's top job.
---
Jim Hunter is a historian, award-winning author and Emeritus Professor of History at the University of the Highlands and Islands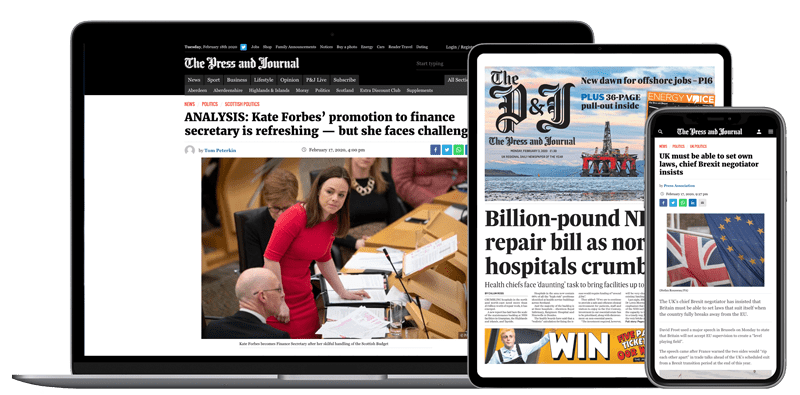 Help support quality local journalism … become a digital subscriber to The Press and Journal
For as little as £5.99 a month you can access all of our content, including Premium articles.
Subscribe