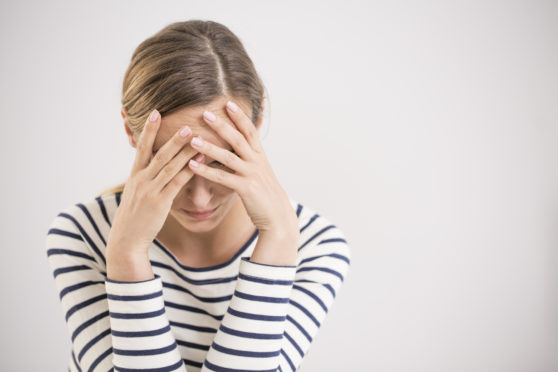 "Where did you go to university?"
I smile to myself. The way the family friend – who has just started his degree – is asking, suggests he thinks I'm younger than I am.
"Durham," I reply. "I studied History with French…But that was a few years back."
Thirteen to be precise, if you count from when I graduated in 2006, or seventeen from my first year.
"Wow! That is ages ago," he adds.
I tell him I'm 34. His face is a picture, although he manages to utter something about me not looking it, redeeming himself at the last minute. I'll leave that to others to determine.
But – inside at least – I don't feel markedly different to early-twenties Lindsay. And in my mind, it doesn't even seem that long ago, perhaps because life has a way of going by much faster these days, of gathering pace the more time passes.
Our conversation leaves me momentarily envious, nostalgic for the good old days.
Then I remember the reality, how much hard work was involved.
It would be disingenuous to say I didn't have a brilliant time at university – I did. I loved meeting new people, being able to delve into my favourite subjects, having the opportunity to study abroad. There was also this feeling of anticipation, of taking my first steps in the adult world, my whole life stretching ahead of me.
Equally, it'd be disingenuous to claim I had a brilliant time all of the time, however. Far from it. Indeed, there were periods when it was thoroughly tough and I barely managed to cope, most notably in my final year when – increasingly anxious – I made the decision to go home for a couple of weeks to finish my dissertation. Not only was I worried about the work, I was stressed at my difficulty in dealing with the situation, a predicament in itself new to me as I was used to sailing through, albeit having studied diligently.
In fact, I remember feeling anxious regularly, I believe down to the heavy workload in the context of being away from my family support network for the first time.
So it came as no surprise to read this week that anxiety is a widespread issue among students, who – according to the 2019 Student Academic Experience Survey of over 14,000 full-time undergraduates – are significantly more anxious than other youngsters.
Just 16% of those polled reported feeling "low anxiety", against 37% for all those aged 20 to 24. Moreover, a new question found most students would be happy for their institution to contact their parents if there were a concern about their mental health. Some 66% said this would be okay under "extreme circumstances", with a further 15% happy in any circumstances and only 18% not happy for their parents to be contacted at all.
A system like this, whereby students can opt-in to allowing a parent or nominated adult to be contacted, is now in place at the University of Bristol, which has faced a number of student suicides. The take-up has been 95%, suggesting an appetite for this kind of safety net.
I certainly would have had had no objection. To me, getting in touch with family where concerns exist is an absolute no-brainer. As a matter of fact, I think I'd go even further and make students opt-out.
Of course, undergraduates – in age terms anyway – are adults and thus entitled to privacy when it comes to health matters. But for those coming straight from school, it is a transition period and one people should be supported through. Furthermore, with the option to either sign up or withdraw, their hands aren't being forced, so no rights are compromised.
Undoubtedly some would opt out, maybe mature students for instance, and the majority wouldn't need it. Yet this sort of approach would help prevent vulnerable people from slipping through the cracks.
Schools have a duty of care to their pupils, companies have a duty of care to their employees. Granted, not every institution is a shining example, but the frameworks are in place.
I think it's entirely right, therefore, that higher education institutions, if they aren't already, play a more hands-on, interventionist role in student well-being.
Alongside this, however, there's also an argument for better preparing teenagers for the journey ahead. The same survey uncovered that just 16% of undergraduates felt "very prepared" before starting university, with 44% saying they felt "slightly prepared". Obviously, it's impossible to prepare totally, but what we, as parents and schools, can ensure is that young adults learn coping strategies so they are more hardy as they set off.
And this should start from infanthood.
There seems to be an increasing tendency these days – and I'm as guilty as the next person – to mollycoddle children, to hover over them, and remove every obstacle.
It's well meant for sure.
Nonetheless, we aren't doing them any favours in the long-run.
As a wise soul once told me, when I was childproofing our flat, don't forget, in so doing, to teach Maya about the dangers. The risk is that our efforts to keep our little ones safe will leave them exposed down the line.
Perhaps a shift back to letting them fend for themselves – within reason – so they grow into confident and, most importantly, resilient grown-ups, is needed.
---
Lindsay Razaq is a journalist and former P&J Westminster political correspondent who now combines freelance writing with being a first-time mum