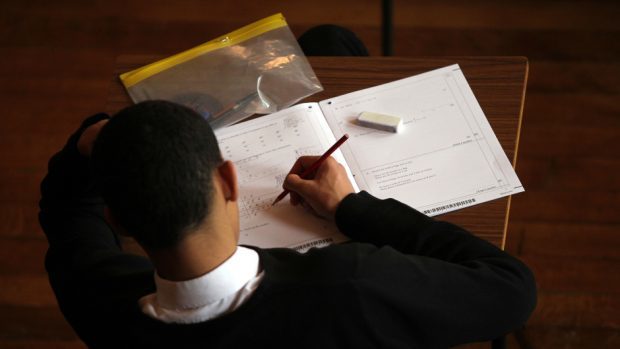 I arrive at my Urdu lesson early to find a group of parents furiously scribbling down tips on getting their children into the area's best private schools.
I take a seat and wait for the session to finish while their offspring – some not much older than my toddler and preparing for a 3+ entrance test I didn't know existed – run around happily oblivious.
A sense of panic rises up in my stomach as I observe the scene before me.
Maybe we need to begin thinking about all of this? Should I be doing more "work" with Maya? Is she falling behind by not attending nursery?
My daughter's not yet two, but somehow I can't shake off the feeling that the starting gun's been fired and we're already playing catch-up.
I've no doubt there are thousands of parents across the country clueing themselves up in this way, trying to get ahead of the game, jostling for position.
And – while Mr R and I aren't necessarily in this mould – I completely understand their pro-active approach. They know how competitive the world of education can be and want to do right by their child, to do all they can to ensure the best start.
Moreover, I think it's basic human nature to compare yourself – and possibly your family – to others.
Perhaps naively, I didn't anticipate while pregnant just how soon many parents begin measuring their child's development against yours. "Is she walking yet?" "Does she speak?" "Can she count to 10?" "I expected my son to be out of nappies by now, is Maya?"
Of course, my rational self knows not to take too much notice of these kinds of comments, that everyone's different and will learn at their own pace. It's not that easy to ignore them altogether though, hence the nerves in the pit of my belly as my teacher concludes the previous class.
And there is undoubtedly lots to consider, a great deal to concern the calmest of parents, not least the disparity in standards from institution to institution in certain parts of the UK, class sizes and access to quality resources.
Even the month of your child's birth can have significant bearing on their performance it seems, with new analysis suggesting the youngest pupils in a year are at a disadvantage – on average – for most of their school careers. The chance of a student born in October getting a place at Oxford or Cambridge is 30% higher than for one born in July, for instance.
Experts from Durham and Exeter universities also found that so-called "summer babies" are more likely to have special educational needs and lower self esteem, prompting calls for progress to be tested relative to other children at that age rather than their older peers. Being at a disadvantage simply because of the time of year you were born is hardly fair, although Maya – an autumn baby – will be among the oldest in her year, so this is one less thing for us to agonise over I guess. All those "you planned it so well to have an October baby" conversations finally make sense.
Obviously, it goes without saying that I want my daughter to go to a good school that will challenge her and give her a range of opportunities. One of my biggest worries is that she will receive a worse education than me and Mr R. I don't want to let her down.
I feel strongly too though that it's crucial to strike a balance.
Yes, the academic aspect of education is unquestionably important. Nevertheless, it isn't the be-all and end-all, as when we are done with school, so much more comes into play – who we are as people, our ability to communicate, to improvise, to navigate obstacles.
We shouldn't forget either that children should be allowed to be children, because you don't get the time back. Once it's gone, it's gone.
I don't make these remarks lightly, but as someone who put a lot of pressure on herself in school. From a young age, I always took my lessons really seriously. Looking back through my reports, the same two adjectives – diligent and conscientious – feature over and over again. I used to be up late doing homework every night, including Fridays, to the extent that at one particular parents' evening (I'm embarrassed to admit), my first target was to do less.
I was so obsessed that, in the days before computers, if I made a mistake in an essay or piece of work, I'd rewrite the whole page.
My efforts were rewarded with top grades at each stage but I suspect I could have done almost as well without the extreme – verging on neurotic – attitude that became more pronounced with every set of exams. Besides, most of the knowledge and skills I've used in the workplace were learned as I went along.
Naturally, none of this means I won't encourage Maya to be as successful as she can at school. Far from it – that's my responsibility as her mum.
I will take care to guard against the levels of anxiety I felt, however. School should be hard, school should be challenging because life is hard, life is challenging. But each step shouldn't merely be a vehicle to the next as they became for me.
Ultimately, the experience itself should be as valuable as the end result.
---
Lindsay Razaq is a journalist and former P&J Westminster political correspondent who now combines freelance writing with being a first-time mum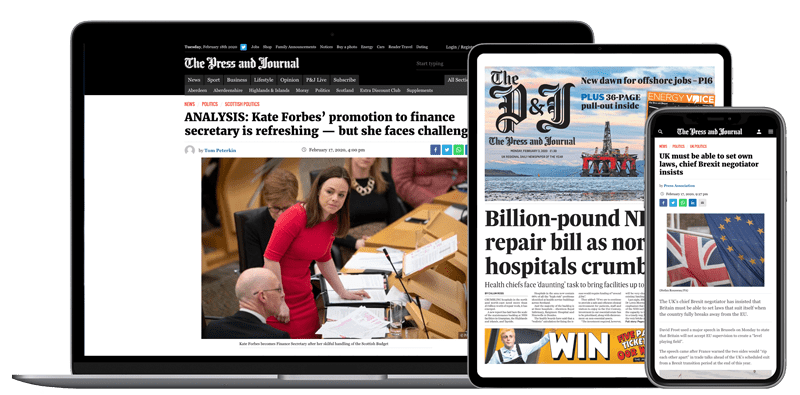 Help support quality local journalism … become a digital subscriber to The Press and Journal
For as little as £5.99 a month you can access all of our content, including Premium articles.
Subscribe