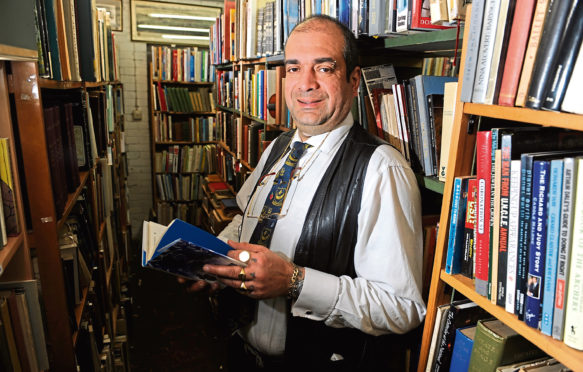 One of the many peculiar things I've observed since becoming a parent is how sometimes the harder you try, the less grateful your child can be.
The occasions, for instance, when I've grappled with a complicated recipe for Maya – who routinely eats everything she's given – only for her to refuse to taste a single mouthful.
Or the costly days out, meant to be a treat, ending in screaming tantrums.
Don't get me wrong, we've shared plenty of memorable-for-the-right-reason exploits as a family too. And I'm not for a minute suggesting it isn't worth bothering. It absolutely is.
For my own mental health as much as my daughter's enjoyment, I need to escape the house every morning and ensure a varied mix of activities.
But I've realised there's also merit in keeping it simple, that straightforward pleasures can often be the most rewarding.
The universe reminded me of this during an impromptu visit to our local library, after a friend phoned to postpone a farm park and adventure playground trip.
I'm not saying Maya wouldn't have revelled in the latter. Of course she would.
But Plan B, which cost me nothing and required no planning or car travel, resulted in one of her best days for a while, culminating in her being issued with her own library card.
She was so proud of it, gripping it in her tiny fist all the way home and later running to show her dad when he got in from work, that my heart nearly burst.
I don't think she'd have been happier had I revealed Paddington Bear was coming to stay. How wonderful that a small piece of laminated cardboard depicting a little boy and girl could spark so much joy, I thought as we left.
Days on, she's still talking about it and has already consumed the new stories several times over, as usual, quickly choosing a firm favourite which she insists on reading again and again.
I'll admit this can be painful but her enthusiasm is also infectious.
Indeed, I'd go as far as to say that witnessing her unadulterated delight has reignited my own love of reading. Such is the might of the medium.
Alas, I am increasingly rarely found with a physical copy, however. I'm embarrassed to come clean, but it's true. Like many of us, I've become accustomed to guzzling my literature electronically.
It was with a sharp pang of guilt, therefore, that I read this week about an independent bookshop in Hampshire failing to make a sale on a particularly rainy day, most likely for the first time in its 100-year history.
Thankfully the tale did not conclude there, as after a tweet detailing the sorry state of affairs was reposted by author Neil Gaiman and others, Petersfield Bookshop, which sells antiquarian, second-hand and new books, was inundated with orders.
Sadly, there's no guarantee the bump in trade will last. Who knows how long it will continue once the buzz dies down? Unfortunately, we humans seem to have short memories.
But, at the very least, the episode has raised awareness about the need to support establishments like this one.
I don't know how anyone could have read the comments by John Westwood, the shop's managing director, about having to sell his flat to keep it afloat, without being moved.
Either we use these gems or we lose them – there's no other way to look at it.
Obviously e-readers are convenient, almost shamefully so.
I can download a book within seconds from wherever I am – a far cry from the camping holidays of my youth when my bookworm of a mother would bring an entire holdall of tomes.
But scanning a screen can't compete with devouring page after page the old-fashioned way. Thus – both appalled and inspired by the events at Petersfield – I'm determined not to be driven by practicality alone any longer.
The year before last I succeeded in only buying second-hand clothes, with the exception of an outfit for a close friend's wedding.
Well, I now feel compelled to turn my attention to books and set myself a similar assignment to patronise primarily independent and charity shops.
With a two-year-old in tow and another due, sticking to this resolution will not be easy. It would be disingenuous to pretend I'm not eager to get started, however, because I've always loved books – best of all second-hand ones, be they borrowed, uncovered in the depths of a rambling boutique or handed-down.
Among my most precious possessions is a volume of Robert Burns' poetry with a certificate pasted in the front that my grandma Netta Gordon (as she was then) received from the "Town Council of Aberdeen Education Committee" as a prize for "recitation of Scots poem" in 1934.
Personal links aside, books that have lived offer the reader infinitely more than their new counterparts and certainly their electronic cousins.
There's the slightly odd smell, the excitement of happening upon notes or names, a sense of connection with the past.
Moreover, surely a book is never really "used".
Such a description, implying its value is somehow diminished, seems careless, derogatory even, when it is eternally new to the individual reading it for the first time.
Call it nostalgia, but if I want Maya to experience books as I have – rather than just read them – I must do my bit.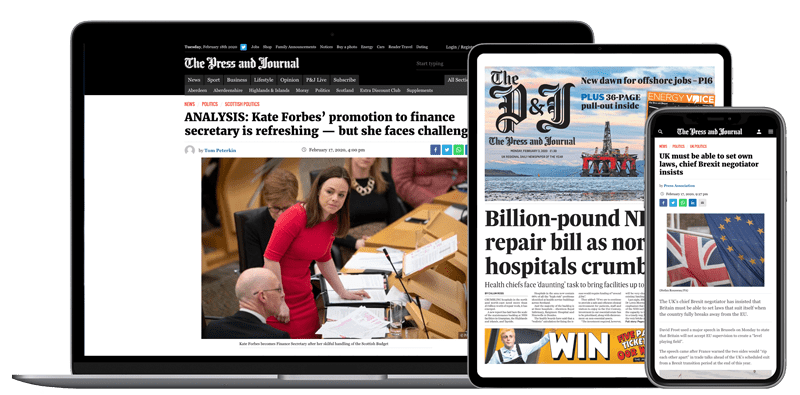 Help support quality local journalism … become a digital subscriber to The Press and Journal
For as little as £5.99 a month you can access all of our content, including Premium articles.
Subscribe