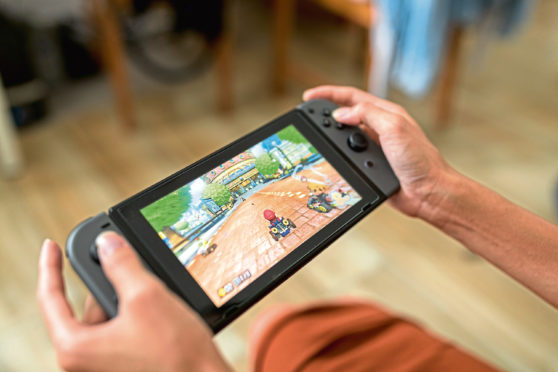 Struan Metcalfe, MP for Aberdeenshire North and surrounding nether regions
All these weeks of lockdown have really got to me and I think I might be going slightly doolally. Of course, as an MP, I am very important – and have been under such terrible strain (our wifi out here in the sticks is a bit ropey, and the last episode of Tiger King keeps buffering) so last weekend the current Mrs Metcalfe and I popped out in the car to Haddo for a very pleasant "necessary journey" (winking face emoji!).
The previous evening I had enjoyed a big night in, Zoom chatting with all the chaps from school – Fatty Blenkinsop, Beefy Fortescue and even old Chip McGingrich – while downing copious quantities of Chateauneuf-du-Pape, so the following morning I wasn't 100% sure if I was still drunk! True story; we agreed it best I TRY driving so we could tell whether or not I was over the limit.
I mean, yes, of course Mrs M has a licence and hadn't had a skinful so could have driven us perfectly safely, but what would we have learned from that? So, despite my eyes (and guts) feeling somewhat fuzzy, I took the wheel and off we went. What an adventure! I only scraped the passenger-side wing mirror twice (once on a leafy hedgerow, and once on a surprisingly graceless cyclist) so concluded I was definitely not bladdered.
It was delightful to have Haddo to ourselves. No idea why it was so quiet though. Soon, after a hearty intake of cucumber sandwiches and one of those naughty little Prosecco bottles we order in from Waitrose, it was time to head home. Or as Bojo would say: "Move on."
WATCH THE FLYING PIGS VIDEOS HERE
Ah, it was joyous to wind the roof down and drive those country roads, sometimes veering across both lanes, without a care in the world. Knowing we were going to beat this blasted virus and win the war. We passed a couple of cars and it was fantastic to be greeted by equally optimistic and enthusiastic drivers giving me the V for Victory sign as they swerved to avoid my Range Rover.
Ron Cluny, official cooncil spokesman
As a spokesman for a local authority, charged with explaining awa the occasional misstep by an elected member, all his been reasonably quiet this wik. A cynic might say that cooping cooncillors up in barracks and nae giving them the chance to make an erse o' themselves makes a' the difference. However it is fair to say that ither spin doctors hiv hid a mair challenging week than I.
Fan I wiz a loon, a mobile ophthalmologist wiz an optician that went roon the schools in a converted hearse to gie the kiddies eye tests. Noo it's a bug-eyed Gollum impersonator fa his somehow ram-raided himself into the heart of government. Number one rule of being an adviser is, dinna become the story. This boy's daein his ain episode o' Jackanory. But still he hangs on, like a particularly clingy leech wi' separation anxiety at its first day o' nursery. If iver there was a man fa deserved the Order o the Boot, it's him. But Boris obviously canna dae without him, so he'll get the Order o' Merit instead. Here's hoping the Queen mysteriously misjudges it with the sword. The monarchy could dae wi a boost jist noo, this could be the very dab.
Across the Atlantic, we've got Donald Trump, the undisputed heavyweight heidaba' champion o' the world. This week, he's threatened Twitter because they pointed out that one o' his tweets wiz nae true. Given how central Twitter is to The Donald's messaging strategy, him daein that wid be a bit like banning lifts because you eence pluffed in een and didna like the smell. As a media professional, I wid say the tactic is likely to be foolish, unpopular and utterly self-defeating. So, on you go on, Donald, by all means.
Prof Hector Schlenk, senior researcher at the Bogton Institute for Public Engagement with Science:
As a scientist people are always asking me questions like "How can the test and trace system possibly work before the app is ready?", "Has trust in our leaders been irreparably damaged?" and "Can I watch your TV through the window as I've just angrily kicked my screen in?" Unfortunately I'm no longer permitted to answer questions unless they are approved in advance. So instead, I have been looking into the burning issue of the week – whether or not driving a motor vehicle on public roads is an effective test of one's eyesight.
Not being in possession of a car, a hyper-inflated sense of my own importance or sociopathy, I conducted this study by use of a computer simulation – an intensive game of Mario Kart, with only one short break to take a riverside stroll. The answer is no; a conclusion reached after what we scientists call "furious thinking", i.e. by thinking about it and then getting absolutely furious.
Elsewhere, in Antarctica, Tau Neutrino particles have been discovered which appear to be moving in the opposite direction to that predicted by established science, prompting some excitable newspaper reports that this could be evidence of a parallel universe where time runs backwards. However, this remains conjecture. A pity, as if ever there was a point when we could all have done with time running backwards, I think we may have reached it.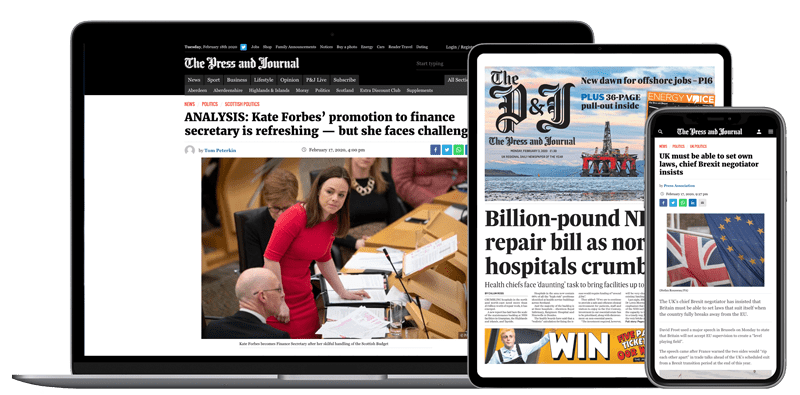 Help support quality local journalism … become a digital subscriber to The Press and Journal
For as little as £5.99 a month you can access all of our content, including Premium articles.
Subscribe