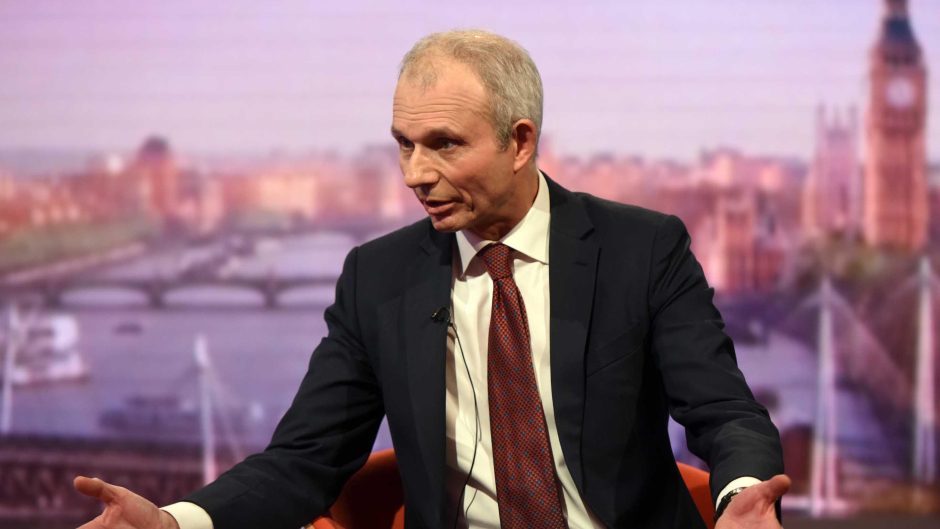 Long before Brexit was even a word (let alone the epoch-making political event that lies round the corner), David Lidington was holding forth in a smart restaurant in Belfast.
Tucking into a very acceptable claret, the Tory politician was in fine form. As one might expect of a man who captained his Cambridge college to victory in University Challenge, he was not adverse to being a bit of a clever-clogs.
But he was also engaging and entertaining. Way back then – around 2007 – Tony Blair was still Prime Minister and Mr Lidington was on David Cameron's opposition front bench. He was in Belfast, because he was Shadow Northern Ireland Secretary.
At that moment in time, his job was not regarded as one of the more prominent Shadow Cabinet posts. The IRA had abandoned weapons (or at least the Provos said they had).
The centre of Belfast had been transformed from a bomb zone into a great place for a night out.
The old foes Ian Paisley and Martin McGuinness were manoeuvring towards the unlikely political deal that looked as though it would finally set the seal on the Troubles.
One of the most potent symbols of this uneasy peace was the dismantling of military installations on the Irish Border.
Difficult issues were still in evidence such as investigating historical murders, rows over proposed amnesties for terrorists and paramilitary groups turning to organised crime.
But, as Mr Lidington confided, his most important task was to make sure that matters Northern Irish did not find their way into Mr Cameron's in-tray.
"David doesn't want to be distracted by Northern Ireland," Mr Lidington said, summing up a position that was entirely understandable for a fresh-faced Conservative leader, hopeful that a new era in Ulster politics would spare him from the sort of intractable difficulties that had proved so time-consuming for so many of his predecessors.
How ironic then that when he finally made it to Number 10 Downing Street, Mr Cameron was to unleash a chain of events that would put Northern Irish politics and the knotty problem of the Irish Border back at the top of the political agenda.
As history tells us, Mr Cameron has departed the political scene having gambled his career on the Brexit referendum which – through the Leave vote – has thrown up the hugely challenging border issue.
And who should be one of the principle politicians grappling with the fall-out from Mr Cameron's throw of the Brexit dice? The answer is Mr Lidington, the man who managed, more-or-less, to keep Northern Ireland off Mr Cameron's desk.
The irony of this turn of events cannot have escaped Mr Lidington who now finds himself at the centre of a Brexit-inspired storm that has the potential to topple another Conservative Prime Minister, in the form of Mr Cameron's successor Theresa May.
As Minister for the Cabinet Office and Chancellor of the Duchy of Lancaster, Mr Lidington is the Prime Minister's de facto right hand man.
Last week it was Mr Lidington who came to Holyrood with news of a Brexit concession over the Irish Border backstop in an attempt to reassure his Scottish Tory colleagues that Brexit won't bust the Union.
This week – by virtue of his position in the Cabinet – he found himself embroiled in the row over claims that ministers have held parliament in contempt over the UK Government's failure to publish all of its Brexit legal advice.
Meanwhile, Mrs May's own snap-election gamble has forced her to go cap in hand to the DUP and sees her struggle for the numbers to get her Brexit deal though the House of Commons. A vote of no confidence in the Prime Minister could be on its way.
As passionate Remainers clash with hard core Brexiteers and with both the Conservatives and Labour deeply split on the issue, it is hard to see the way forward.
Hundreds of thousands of people have campaigned for a so-called People's Vote on the Prime Minister's deal and the idea of another Brexit referendum is said to be increasingly attractive to some Remain-supporting Tories.
But can the answer to the difficulties that the UK finds itself in be to throw the country headlong into another bitterly divisive referendum?
Not so, according to Mr Lidington, who was scathing about the People's Vote when he came to Holyrood.
"I don't think it would solve anything," said Mr Lidington, as he argued that a narrow Remain victory in a second referendum would lead to calls for a third referendum.
Resorting to another vote, said Mr Lidington, could lead to an ugly polarisation of the country without being decisive.
As someone who is behind Mrs May's deal, Mr Lidington was anxious not to create the impression that a People's Vote offers a way out and his concerns of a radicalised UK have the ring of truth.
But that doesn't change the fact that the UK Government has found itself in an invidious position over Brexit. Much of it is its own and Mr Cameron's making. That is perhaps something Mr Lidington might care to reflect on next time he settles down over a glass of claret in an upmarket restaurant.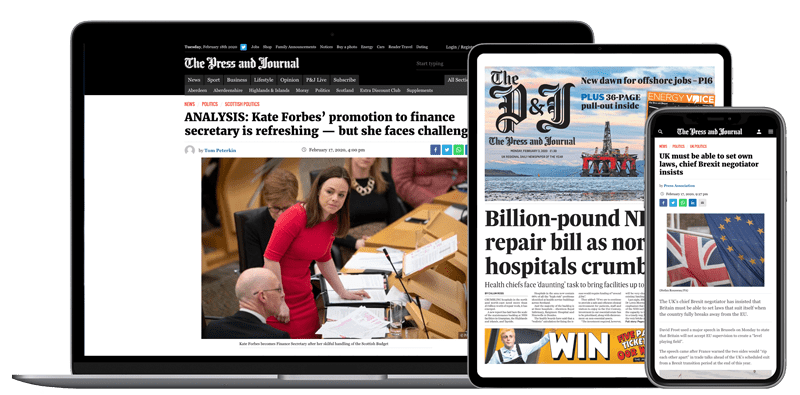 Help support quality local journalism … become a digital subscriber to The Press and Journal
For as little as £5.99 a month you can access all of our content, including Premium articles.
Subscribe