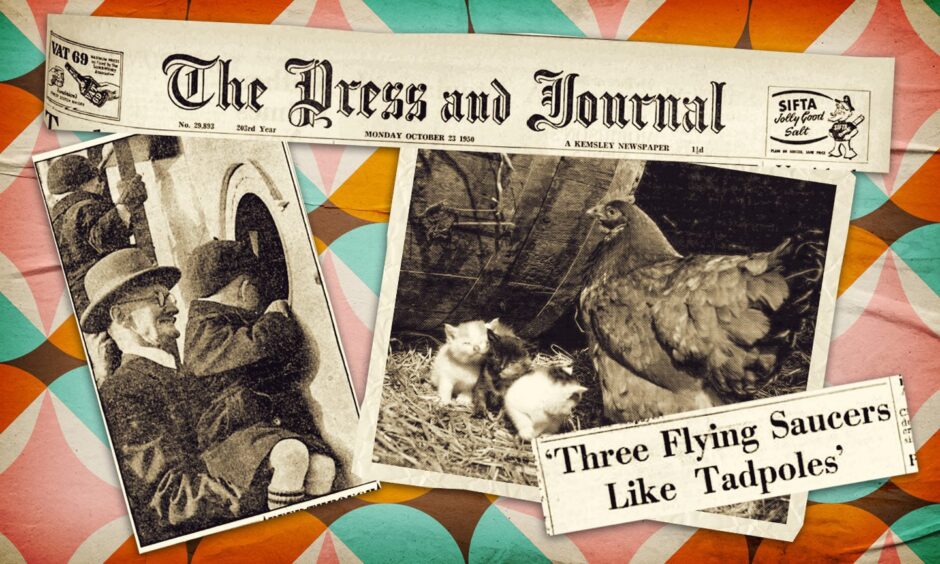 Join me for a rustle through the pages of the P&J on this day in 1950.
Princess Anne had been christened that weekend at Buckingham Palace, and a rare photograph appeared, that of four Royal generations.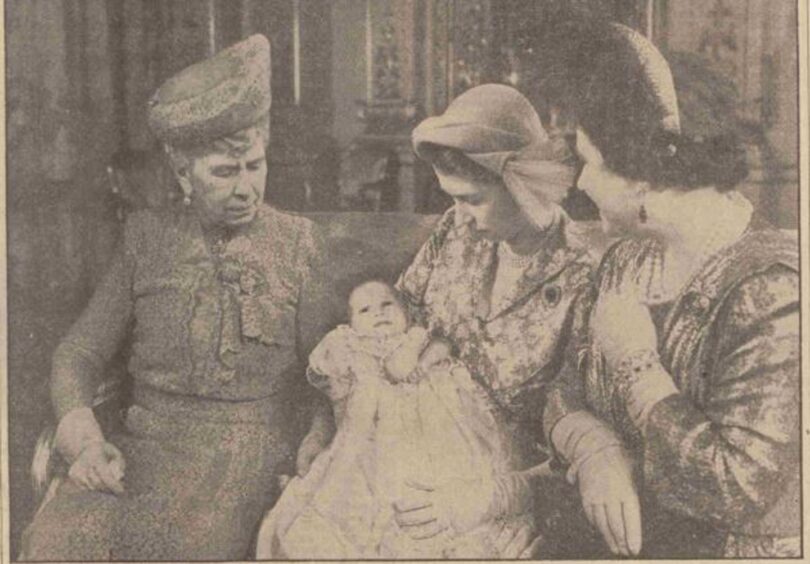 Anne is held by her mother Princess Elizabeth (the late Queen), her grandmother, (the late Queen Mother) and her great-grandmother Queen Mary.
Some details of the christening emerged.
True to form, Princess Anne behaved impeccably throughout the ceremony, which took place in the white and gold music room of the palace.
She wore a gown originally made for Queen Victoria, and subsequently worn by all her children, and most members of the Royal family since.
Exquisitely decorated cake
The one-tier cake sounds exquisite, decorated with a small silver cradle containing a tiny baby dressed in ivory lace on the top.
"The front panel was decorated with the crest of Princess Elizabeth and her husband, showing Edinburgh Castle enclosed in the Garter," the P&J reported.
What's striking about the photo is that Queen Mary seems thunderstruck with disapproval, while Princess Elizabeth looks unsure of what she's actually holding in her arms.
Or perhaps the Princess just filled her nappy.
A true mother hen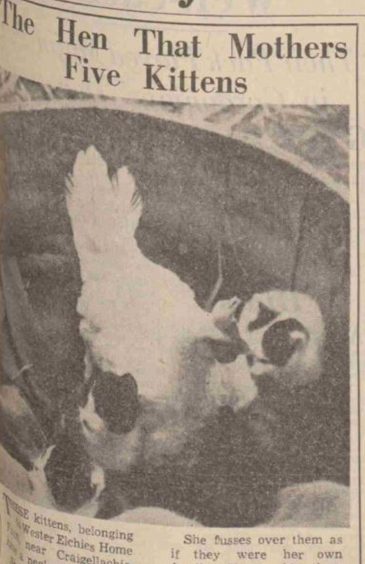 We're experts at capturing adorable animal behaviour in our social media age, but animals were busy being cute long before that.
Here's a story about a hen mothering five kittens whose mother had proved to be neglectful.
The cat, from Wester Elchies Home Farm near Craigellachie, fed the kittens, but took no further interest in their wellbeing.
The hen treated the kittens like family
Enter a White Leghorn hen with a strong mothering instinct.
"She fusses over them as if they were her own family," reported the P&J.
"She provides them with warmth and comfort. She refuses to leave them at any time and shepherds them around the farmyard.
"She has even arranged comfortable sleeping quarters for them in a tub."
Aberdeen all of a Whirlwind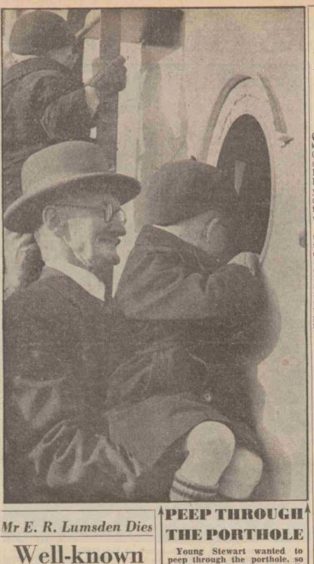 In Aberdeen, folk flocked to see the visiting destroyer HMS Whirlwind.
She had seen hard military service, including striking a Sumatran oil refinery in the newly formed British Pacific Fleet in World War II, a very recent memory in 1950.
Trafalgar Day was being celebrated
It was Trafalgar Day, something we don't seem to commemorate any more, celebrating British triumph at the Battle of Trafalgar in 1805.
Officers and men from the ship along with the sea cadets and various civic dignitaries attended a Trafalgar Day service in the West Church of St Nicholas, parading in from Union Street, St Nicholas Street and Correction Wynd.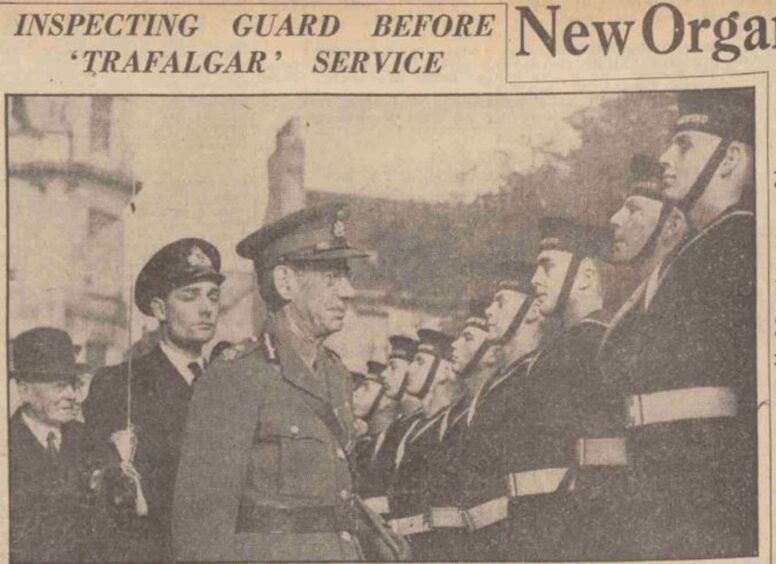 Within an hour and a half of HMS Whirlwind being open for inspection, more than 450 people had crossed the gangway.
The ship would serve in the Cold War before being destroyed as target practice in Cardigan Bay in 1974.
Unidentified objects in the skies
There was a report of a newspaper seller in Edinburgh who had seen "three round dark-coloured objects with small tails, flying one behind the other, high up in the sky."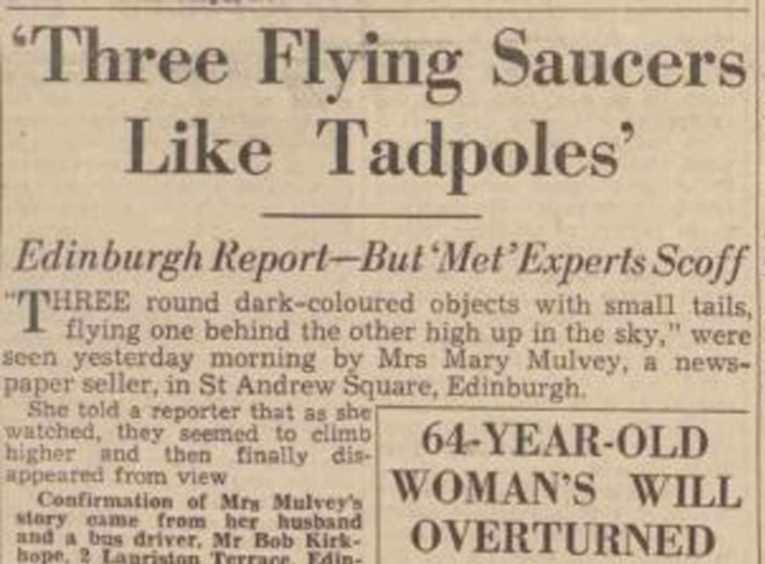 Her husband and a bus driver confirmed the sightings, describing them as "flying in formation, and for all the world like tadpoles, with big round faces and little tails."
The bus driver, a Mr Kirkhope, said: "They seemed to have come in from over the Forth and were going at about the speed of a plane. There was no noise of engines."
The couples' idea that they could have been visitors from another planet was scorned by weather experts who decided that they were probably low cloud formations or weather balloons.
Disease outbreaks in Aberdeen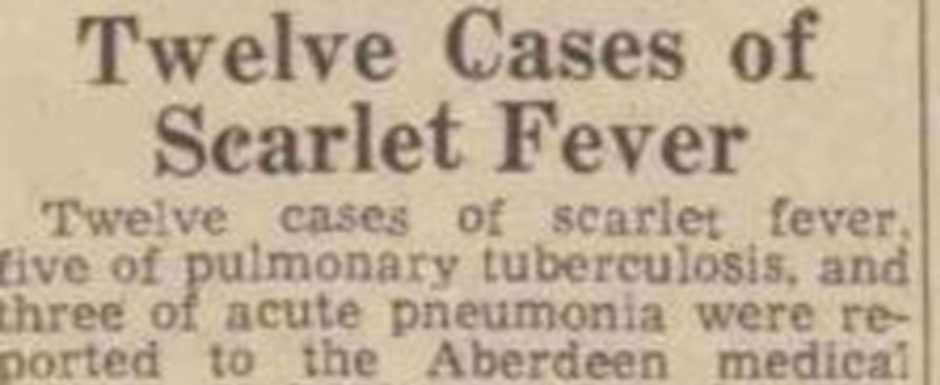 A small paragraph serves as a reminder of how precarious public health could be in those days.
Twelve cases of scarlet fever and five of pulmonary tuberculosis, the dreaded TB, had been reported to the Aberdeen health officer during that week, along with one of the equally dreaded poliomyelitis.
An outbreak of polio which started in 1947 was only just dying down in the country, and it would strike again, particularly badly in Moray, some four years later.
More from our On This Day series: