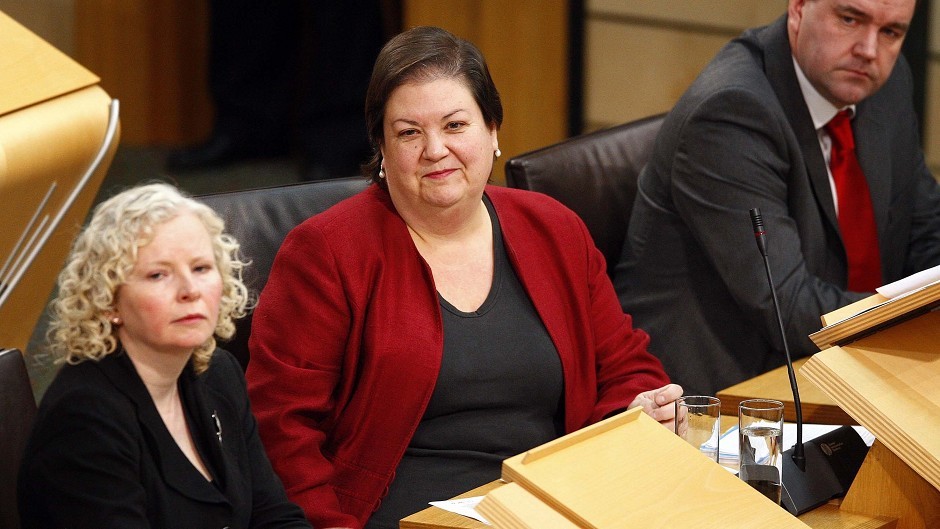 When Theresa May entered Downing Street as Prime Minister earlier this year, she promised us she would be a different kind of Tory.
Gone was the out-of-touch government of David Cameron and George Osborne, replaced by an administration on the side of ordinary working families.
Well, that didn't last long. The Chancellor delivered his Autumn Statement and it was more of the same old Tory mantra – cut, cut and cut again.
Instead of announcing an end to spending cuts and unveiling a plan to invest in public services, such as schools and the NHS, Philip Hammond did what the Tories always do and carried on with austerity.
Any slackening of harmful austerity was superficial at best. The changes to Universal Credit will see claimants keep an extra 2p in every pound earned than originally planned.
The cuts to Universal Credit will hit UK family budgets by billions; the Government's tinkering gives a few hundred million of that back. And the Tories refused to reverse their cruel and unfair cuts to Employment Support Allowance, which could eventually see thousands of disabled people in Scotland lose around £1500 a year.
This came hot on the heels of the Prime Minister's u-turn on placing workers on the board of private companies.
The Tories make a big song and dance about being the party of economic credibility, and yet look at their record after six years in government.
Missed targets, lower growth and higher borrowing. A combination of Tory mismanagement and a shambolic Brexit has ravaged the public finances.
The Government will borrow £122billion more over the course of this Parliament than planned. Rising prices will mean the Tories' freeze in working age support will bite even deeper. This is the Tories' Brexit bed, but sadly we all must lie in it.
The new powers of the Scottish Parliament mean we can do things differently. We don't have to implement Tory tax choices. When the Scottish budget is published next month, SNP ministers must not simply pass on Tory cuts to local services like schools and social care.
Labour will oppose any SNP budget that seeks to make further cuts to spending on public services. We will amend that budget to use the tax powers of the Scottish Parliament to stop the cuts.
Labour also back asking the richest few to pay their fair share. We support a 50p top rate of tax on those earning more than £150,000 a year, so we can invest extra resources in education.
The news that existing support for the North Sea oil and gas industry will be maintained is welcome, but much more needs to be done.
The industry can have a bright future and retain its place at the heart of our economy, but government intervention is essential. Oil prices remain low and, by the end of this year, the total number of job losses may reach 120,000.
With the economy fragile and livelihoods at stake, the chancellor should have taken bold action to protect important industry assets for the future.
Scottish Labour's proposal for a new UK OIL agency, unveiled prior to the March Budget, would help to prevent assets, such as platforms and pipelines, being lost earlier than planned.
Once these assets are gone, they are gone for good, with all the benefits they bring to Scotland's economy.
We will continue to urge the Chancellor to back our plan to invest in the North Sea oil and gas industry.
People are struggling to make ends meet. More than anything, most working families just want the government to make their lives a bit easier and support them through these difficult times.
The Autumn Statement didn't do that job. It was a missed opportunity.
TWO
You might be reading this column on a train during your morning commute. Chances are that your train was delayed and the carriage you are in is overcrowded. And it probably won't be the first time.
Official figures show that, in recent weeks, one fifth of trains in Scotland are delayed. The SNP refuses to publish statistics on overcrowding, but we know from experience that there aren't enough carriages to meet passenger demand.
In the last week or so, the problems with Scotland's rail network have really been exposed. One broken-down train in Edinburgh caused chaos across the country, including the north east.
Under current SNP plans, the annual cost of a Aberdeen-Edinburgh season ticket is due to rise by £138 in 2017, while a season ticket between Aberdeen and Stonehaven is set to go up by £24.
After a chaotic service, passengers deserve a break. In January, rail fares are due to increase. But the government has the power to stop that from happening, and Labour is calling on the SNP to act now and freeze fares.
People are fed up with expensive, overcrowded and unreliable trains. SNP ministers are desperate to talk tough about what action they might take in 2022, but passengers left stranded on freezing platforms need a break now.
THREE
The reckless Brexit being pursued by the Tories will be bad for Scotland.
Lots of jobs, including those in the North East, depend on access to the EU single market.
Labour will continue to make the case that our relationship with the European Union should be retained.
But the reality is the UK is Scotland's most important single market. It secures hundreds of thousands of jobs, supports the economy and means there is more money to spend on public services like schools and the NHS.
Scotland's trade with the EU is worth nearly £12billion. That's a lot, but it is dwarfed by the £48billion we trade with the rest of the UK.
The SNP's desire to impose another independence referendum on the people of Scotland is an act of economic vandalism. Instead of going back over the arguments of the past, we need a government focused on investing in the future of public services.
That's why Labour will oppose the SNP's plan for a second independence referendum.