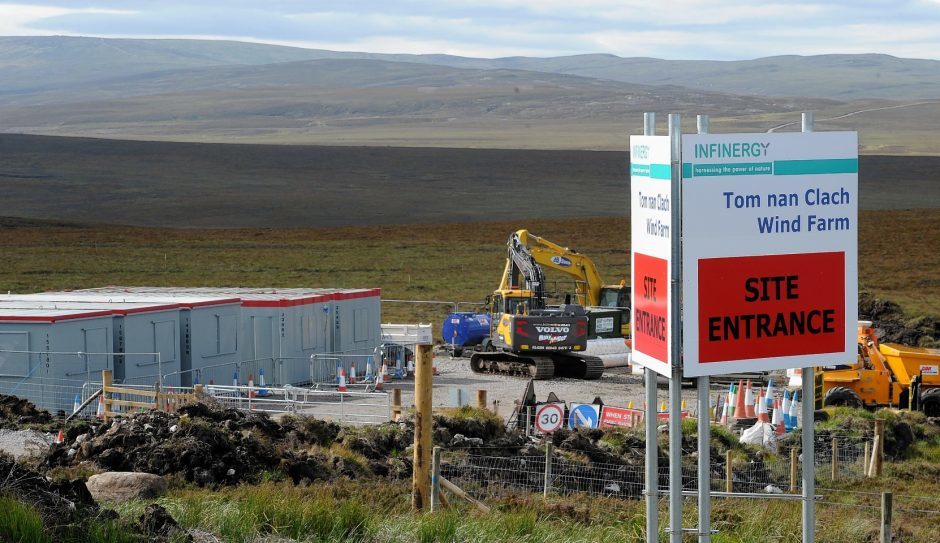 Scottish Government officials in the central belt have been accused of meddling in local democracy by overturning rejected planning applications.
New figures show planning mandarins appointed by SNP ministers have overruled council decisions on developments as many times as they have backed them.
There were 209 planning appeals from developers allowed by central decision-makers between January and November 2016, compared with 209 which were dismissed.
Several of those approved by officials in Edinburgh on appeal include controversial wind farm projects in the north of Scotland, such as the Tom nan Clach development.
That decision sparked a backlash from local residents, who had raised concerns about the visual impact on the wild landscape of Dava Moor between Nairn and Grantown.
Another decision which was overturned in Edinburgh related to US President-elect Donald Trump's 82ft flagpole at his golf course in Aberdeenshire.
In November, a Scottish Government reporter rescinded a local council order to take down the pole, which had been raised without permission.
The revelations have led to accusations that SNP ministers are "control freaks" who "care little about local democracy".
Scottish Conservative local government spokesman Graham Simpson said: "It's right that there is an appeals route for planning decisions, and of course there will be occasions where applications have to be looked at again.
"But these figures show SNP ministers have become control freaks, and care little about local democracy.
"The message here to developers is don't worry if your planning application is unpopular locally and rejected by the council, because you have a Scottish Government in Edinburgh just as likely to vote the other way.
"The SNP never stops talking about more powers, but it seems to want to take them from both directions.
"If anything, local authorities should be given more control, not have ministers breathing down their neck on any planning application which goes to appeal."
A Scottish Government spokeswoman said: "These figures are entirely erroneous.
"The right to appeal to Scottish ministers against certain decisions made by planning authorities is contained in legislation.
"Independent reporters decide the vast majority of these appeals and are required, as is the case for all planning applications and appeals, to make the decision in accordance with the development plan unless material considerations indicate otherwise."