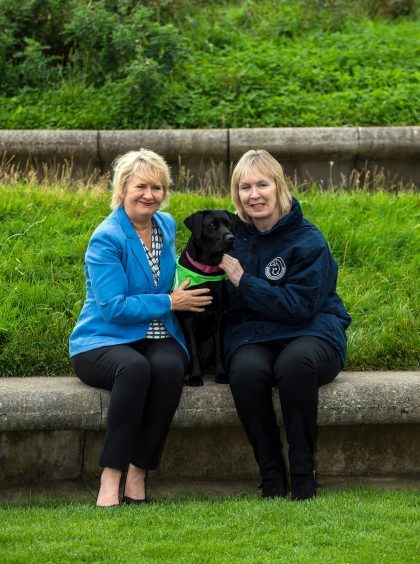 MSPs gathered outside Holyrood with animal rights campaigners yesterday calling on colleagues to support plans for tougher sentences on animal cruelty.
Moray MSP Richard Lochead and Orkney MSP Liam McArthur joined Environment Secretary Roseanna Cunningham to highlight Battersea Cats and Dogs Home's new research, which shows Scotland has among the lowest sentences for animal cruelty in Europe, the United States and Australia.
The report comes just months after two north-east men who killed a pet gecko in a blender at a house party were spared custodial sentences.
United against cruelty: Animal charities hit out at gecko killers' sentence
Daniel Innes, 20, and Jordan McIsaac, 18, trashed an Aberchirder home during a house party last year and in the process killed a family's beloved geckos.
One lizard was dropped on the floor and the other was stuffed into a blender.
Owner Amanda Bibby wanted the "evil" pair to be locked up, and claimed they had not been punished properly.
Yesterday, Mr Lochhead appealed for MSPs to join him in tightening up laws that currently mean offenders in Scotland could get more for dumping litter than they would for torturing or killing an animal.
Men who killed pet gecko in blender told to volunteer with animal charity to avoid prison
He said: "Scotland is a nation of animal lovers but for the tiny minority who are cruel to animals increasing the sentences for anyone convicted of such a crime would send out a powerful message and also bring us into line with other countries who treat this issue seriously."
Mr McArthur said he was pleased the Scottish Government is willing to increase sentences for the worst animal cruelty offences from 12 months to five years and called for support.
He said: "Increased sentences will send a clear message that habitual or grave cruelty of animals will not be tolerated."