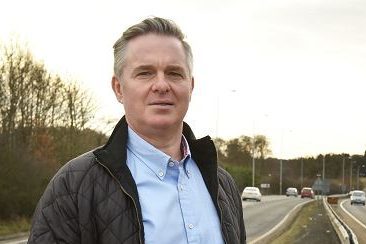 Disgruntled RBS customers should vote with their feet and leave the bank, according to Gordon MP Colin Clark.
The Press and Journal's Save Our Banks campaign has backed 62 Scottish communities which are set to lose their RBS branch from April.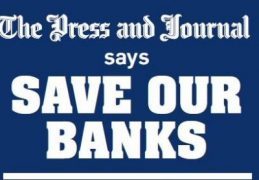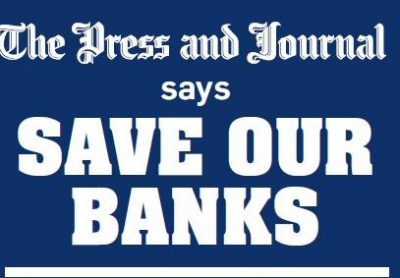 Mr Clark, whose Gordon constituency includes branches earmarked for the axe in Huntly, Ellon and Dyce, has campaigned against the plans from the outset.
RBS executives have so far been unwilling to reconsider plans, but Mr Clark said one way to force executives to take notice of customers' anger and rethink their proposal was for loyal customers to ditch the bank in protest.
"If people are not happy, they can vote with their feet and change banks," he said. "I believe in the market and consumer choice.
"For my constituents who share my view RBS has behaved badly and only paid lip service to local communities, then it is time to make a change.
"Like many people in the north-east of Scotland, I am a customer at the bank and I can take my business elsewhere."
Mr Clark said he was angry the bank had built its brand on being Scotland's community bank, only to break promises and let those same communities down.
He said: "If senior executives are prepared to ignore MPs, to ignore ministers, then perhaps losing customers may make them sit up and take notice.
"They may yet have to reconsider if the resulting loss of business is worth £9.5 million that will be taken off the books by these closures.
"In this case, people power could make the difference – if local residents are prepared to act."
On Saturday Aberdeenshire opposition councillors protested outside the Stonehaven branch in support for a petition calling on RBS to think again.
Alison Evison, who represents North Kincardine, said: "This is an example of partnership working to support our local community. We are coming together to express our disappointment at the recent closure. RBS plans for mass branch closures across Scotland will be painful for customers, communities and hundreds of staff."
The petition launched by the councillors urges recognition that having access to a local bank is still essential for many people, despite the increased use of technology and that businesses need to have easy access to banking facilities for their daily work.
It states that since RBS is a predominantly state owned company it should be more responsive to the needs of local communities and take its social responsibilities seriously.