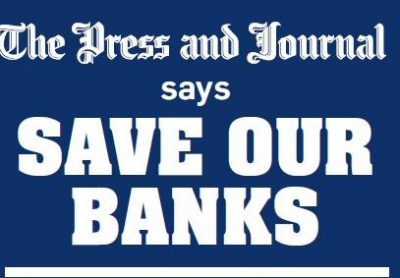 MSPs have been warned that all 10 rural branches of RBS that were "saved" from closure could still be shut down before the end of the year.
Unite Scotland officer Lyn Turner made the prediction yesterday as he launched a fresh attack on the bank for presenting what he believed was misleading data on the use of closure-threatened branches.
RBS announced in February that it was to keep 10 closure-threatened branches open until at least the end of the year, with an independent review to be carried on their future.
The move offered a temporary reprieve for branches including Beauly, Castlebay, Inveraray, Kyle of Lochalsh and Tongue, but 52 others were still facing closure in Scotland.
However, Mr Turner warned that he would not be surprised if all 10 were still closed.
Giving evidence to Holyrood's economy committee yesterday, he said: "There are issues around the 10 remaining branches, which are a political posturing, if you want, by RBS and politicians, because there is no criteria set about how these branches will remain open.
"There may have been now an organisation appointed to do this review but I will not be surprised towards the end of this year if these 10 branches close."
Jane Howard, managing director for personal banking, said in February that RBS would "monitor the level of transactions and new income at each branch and if there is a sustained and viable increase in both then we will reconsider the closure of the relevant branch as part of a full independent review".
The Unite union is due to stage protests outside RBS offices today, including in Edinburgh.
Ahead of the demonstration, Mr Turner also cast doubt over footfall figures cited by the bank, such as the suggestion that the Mallaig branch had just 11 weekly customers, when it actually had 1,001 registered customers last year.
He said "The figures were massaged. Even if you take the redundancy figures, which the bank presented as 168, in fact it was 321. The bank's 168 was full-time equivalents. The actual headcount was 321 job losses."
RBS has insisted that the branch closures were required in response to changes in customer behaviour, including a rise in digital banking.