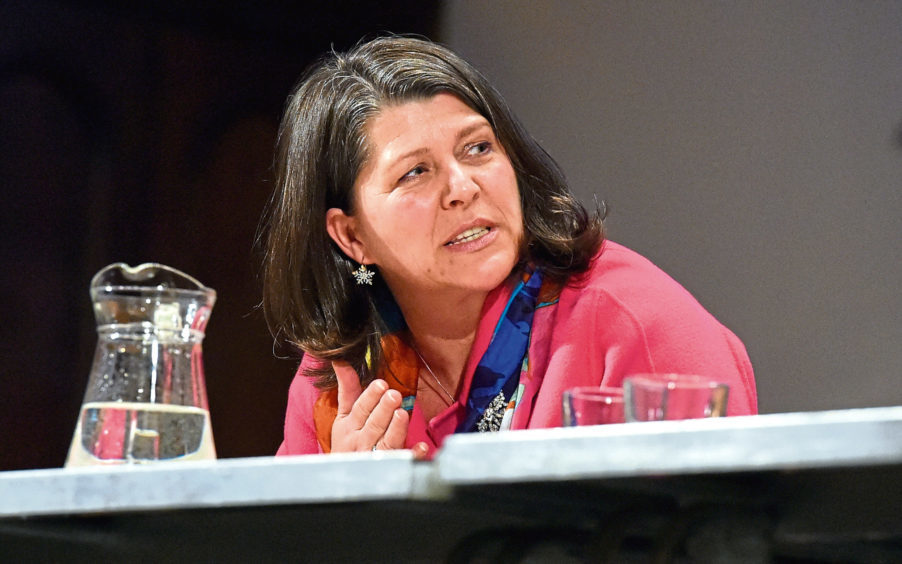 Councillors have certainly been reading their newspapers over the summer, with rows at yesterday's meeting on the hot topics of Brexit and sexism.
Independent Bridge of Don member John Reynolds raised a motion to investigate the possibility of running hydrogen-fuelled trains in the north-east.
However, as is so often the case, a disagreement centred on whether it should be the Scottish or UK government who received a letter from the council.
It also gave councillors a welcome opportunity to state how deeply they felt about Brexit to the room of civil servants and journalists.
During the debate, Conservative Alan Donnelly accused the SNP of a "cynical attack" on the UK government.
But SNP group leader Stephen Flynn said he was doing nothing of the sort and that his attack was quite open.
Mr Donnelly then took the committee back many decades to his time in the Merchant Navy, where, he said, much of the immigration admin was done before ever entering port.
Mr Flynn couldn't resist the chance to put down his Tory rival, saying it was interesting to hear about "steamships in the 1950s".
"1970s" shouted Mr Donnelly, but he otherwise seemed satisfied with the depiction.
Aberdeen Inspired's Kate Timperley was up next to talk about a report on the Christmas Village.
However in these more gender conscious days, Liberal Democrat Ian Yuill wasn't happy that the committee were addressing her as simply "Kate" – referring to an obscure standing order that "Mr and Ms" was the proper convention.
Independent Marie Boulton, adding that she was speaking "as a woman" to the non-observant in the room, said she regretted the matter had been raised and that the committee had to be "welcoming" to visitors and put them at ease.
It was just another average day at the townhouse.