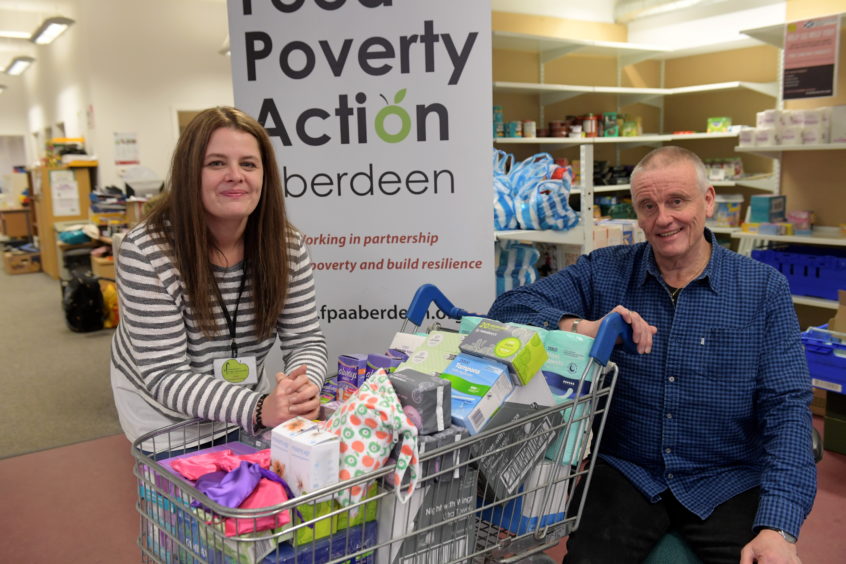 A charity worker, who once relied on a food bank for free period products, says a move to make the items freely available in Scotland is "long overdue".
Kerry Wright, a support worker at Aberdeen-based social enterprise CFine (Community Food Initiatives North East), received free sanitary products from the charity after falling into financial difficulty.
She said: "I was a single mum with three children and my income was massively reduced after breaking up with my partner.
"I wasn't able to work so I came to CFine for help and support."
The 37-year-old, who also struggled to access period products in childhood, started to volunteer at their food bank to give something back and eventually got involved in going out to colleges and universities to distribute the free products.
Kerry welcomed Tuesday's announcement that MSPs had voted in favour of the the general principles of new legislation put forward to make Scotland the first country in the world in which period products are freely available to all. 
To me it was like, why hasn't this happened long ago so no girl has that shame and embarrassment?
The proposed legislation, which was put forward by Labour's Monica Lennon, would introduce a legal right of access to free products such as tampons and sanitary pads on a universal basis.
She said: "It's fantastic and long overdue. When I was 12 I didn't have the capacity to earn my own money. Me and my sisters often had to use toilet roll.
"It's something very close to my heart. To me it was like, why hasn't this happened long ago so no girl has that shame and embarrassment?"
The Period Products (Free Provision) (Scotland) Bill, which passed its first stage, would guarantee universal access, should it come into law, rather than being targeted to individuals on a means-tested basis.
Welcoming this step, Kerry said: "If you means tested it then all you're doing is highlighting women who are already in poverty.
"If you make it universal then no one can highlight it as a negative. It would be targeting women already feeling quite shameful."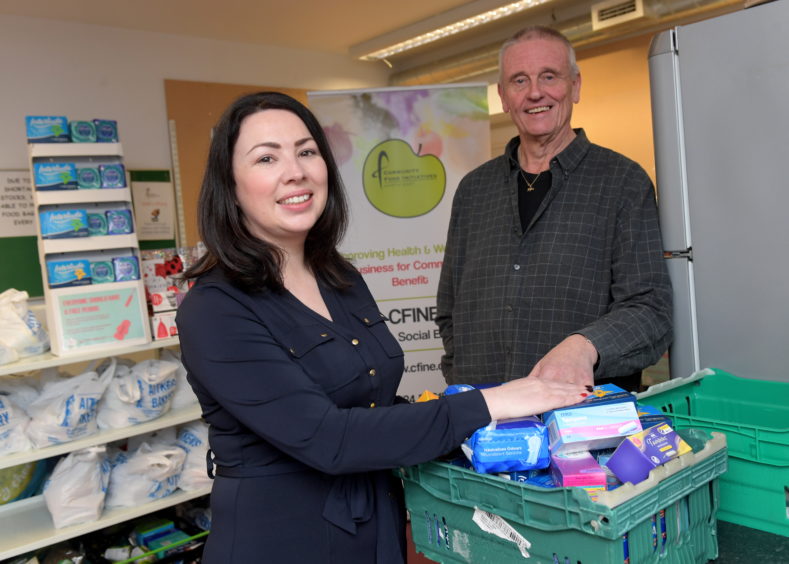 Meanwhile, Dave Simmers, chief executive of CFine, said the passing of the bill marked an "incredibly positive development" in tackling the issue of period poverty.
The Aberdeen-based social enterprise led the first pilot scheme to provide period products to women on low incomes in 2017, reaching more than 1,000 women and girls in the city through the pilot.
---
Findings of the six-month pilot:
In total 1,082 women and girls took part
Two thirds of participants said accessing sanitary products had "presented difficulties" in the past
A total of 58% (237 women) said they had been unable to access sanitary products
Main reasons for difficulty accessing products related to affordability
Other reasons included irregular or heavy periods, embarrassment and local access
Some participants reported being forced to use alternatives including toilet roll, rags and nappies
About 9 in 10 participants surveyed said they felt comfortable collecting products during the pilot
---
Mr Simmers said: "It was really successful and reconfirmed the need for such a scheme.
"Girls were missing schools, mothers were going without products or without meals.
"Schoolgirls were using socks, toilet rolls and tissues. We evidenced all this through the pilot."
The charity boss also welcomed access on a universal basis, as removing barriers to reaching those in need.
He said: "One of the issues with means testing benefits is we know it excludes a large section of those that are eligible.
"Because of pride, many older people won't apply for a benefit."
The Scottish Government provided further funding and gave more than £500,000 to charity FareShare to distribute the products nationwide.
"The Scottish Government has in my view been incredible in its support of free sanitary products particularly for those on low incomes and students but this acts as a step further and and the unanimous vote is very welcomed."
FareShare Tayside & Fife, run by Transform, is one of four FareShare warehouses across Scotland distributing the sanitary products.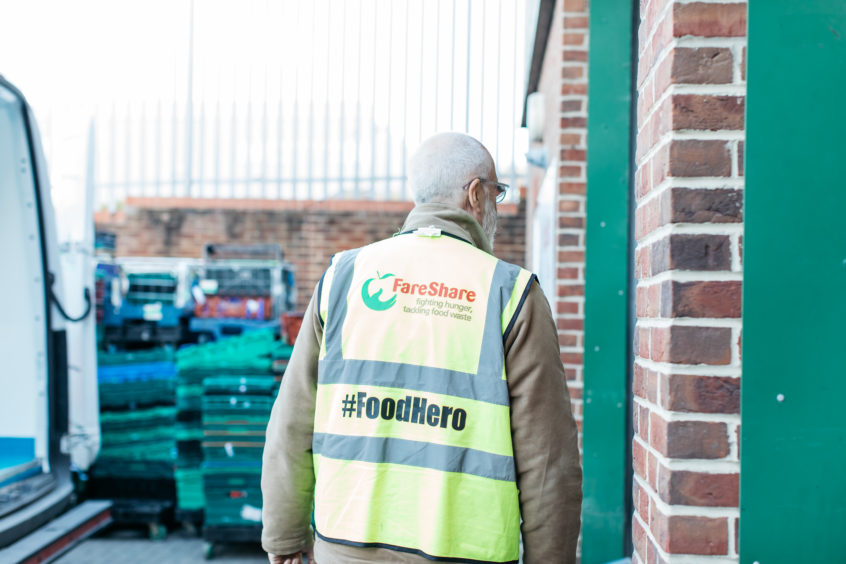 Sharon Lynch, community development worker at FareShare Tayside & Fife, said: "Across Tayside, Fife, Perthshire and Clackmannanshire, with support from Scottish Government we are now providing sanitary products to around 300 projects each week.
"Many of the communities we serve are deprived, so offering free access to sanitary products helps FareShare and our charity network to provide additional support to struggling women and girls who otherwise might be forced to make hard choices.
"Feedback from some of our charity members say the service is vital, so the news that Scottish Parliament is backing a bill aimed at ending period poverty in Scotland is really encouraging."
To raise awareness of the scheme to members of the public, Sharon will be hosting an information table at the Wellgate Central Library in Dundee on Monday, March 2, from 11am-2pm, as part of the Dundee Women's Festival.