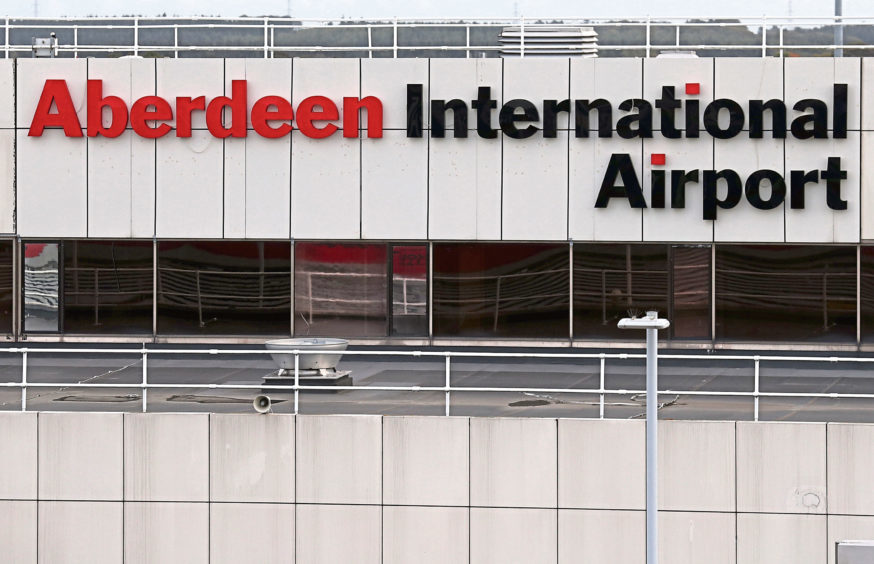 Bosses at Aberdeen International Airport have criticised the Chancellor for failing to cut air passenger duty in his budget.
There was little change to the tax despite speculation and calls from the travel industry in the wake of the coronavirus outbreak and the collapse of regional airline Flybe.
The budget revealed that APD will instead rise with inflation on long-haul flights, meaning an increase of £2 for economy passengers and £4 for those travelling in premium, economy, business and first class.
It added: "In January 2020 the government announced that it would undertake a review of APD ahead of the budget to ensure that regional connectivity is supported while meeting the UK's commitment to net zero emissions by 2050.
"As a result, the government will consult on aviation tax reform in spring 2020."
In Aberdeen, airport bosses have been vocal in calling for a change to the current tax system to make it a level playing field, with the latest budget proposals branded "deeply disappointing".
Currently, passengers flying from Inverness are exempt from paying APD, meaning airlines are able to sell cheaper flights without profits being hit.
Meanwhile, those travelling from Aberdeen must pay the duty when they book their flights, ranging from £13 for a short-haul economy flight up to £468 for business class on a long-haul flight.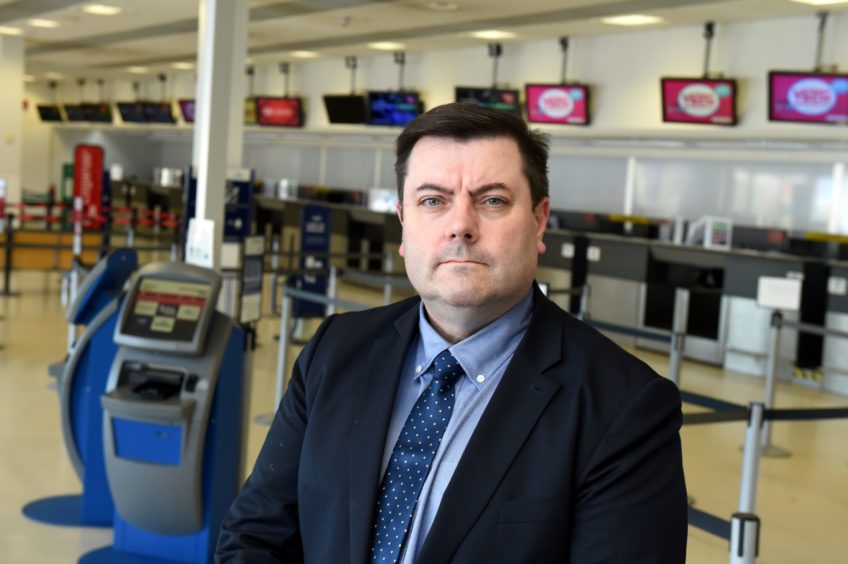 Speaking last week, Aberdeen International Airport's managing director Steve Szalay, said the airport was left in a situation where airlines are "encouraged" to go to the Inverness. 
A spokesman for AGS Airports, which owns and manages Aberdeen Airport, said: "Air Passenger Duty (APD) has a direct impact on our connectivity and this, unfortunately, was highlighted last week by the collapse of Flybe.
"While a consultation on future aviation tax reform is welcome, it is deeply disappointing the Chancellor failed to take further action in this budget.
"We would now urge the Scottish Government to revisit its plans to introduce and reduce Air Departure Tax (ADT) to support our industry and protect vital connectivity and jobs."
While a consultation on future aviation tax reform is welcome, it is deeply disappointing the Chancellor failed to take further action in this budget.
Highlands & Islands Airport is exempt from APD to ensure people living in Shetland and Orkney are not unfairly penalised when, for example, attending hospital appointments on the mainland.
The Scottish Government previously said the existing exemption must remain in place to protect remote and rural communities.
However, Mr Szalay confirmed last week he was was only referring to flights south of Inverness, rather than those "lifeline flights".

In its consultation, the UK Government has confirmed it will consider the case for changing the APD treatment for domestic flights, such as reintroducing a return leg exemption.
APD is set to be replaced with air departure tax – which would apply to all airports – with an implementation date still to be decided.
A Scottish Government spokesperson said: "There is a global climate emergency and all governments, businesses and communities need to increase their action to tackle greenhouse gas emissions.
"We have taken the difficult decision that reducing air departure tax is no longer compatible with our climate responsibilities and acted accordingly.
"We continue to work with Scotland's airports to encourage new direct routes to markets important for business and tourism. We support the significant efforts being made by airlines and airports to reduce the impact of their operations. We are committed to decarbonising flights within Scotland by 2040 and aim to be the world's first zero emission aviation region, in partnership with Highlands and Islands Airports, and will begin trialling low or zero emission aircraft in 2021.
"APD is currently set by the UK Government. We will continue to work with HM Treasury to find a solution that remains consistent with our climate ambitions."