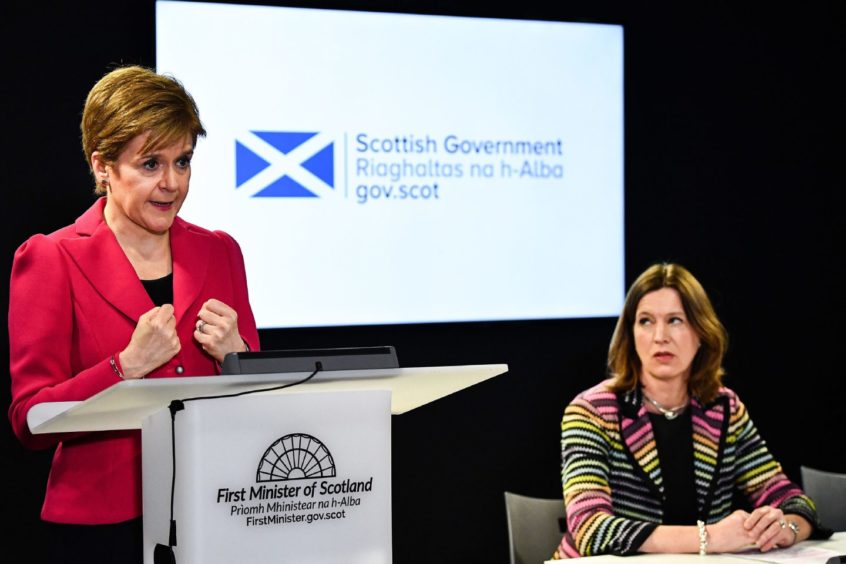 Growing up during Northern Ireland's Troubles and a deeply distressing medical dilemma are among the experiences to shape the doctor steering Scotland through the coronavirus crisis.
Scotland's Chief Medical Officer (CMO) Dr Catherine Calderwood has been thrust into the public eye by the coronavirus outbreak.
As Scotland's most senior doctor she has become a familiar sight on news bulletins as she offers expert advice to Nicola Sturgeon, briefing the nation on the spread of the virus.
As the first female CMO in the post's 140-year history and the only one to keep seeing patients, she has forged a ground-breaking career.
But behind the public figure is a mother-of-three, whose path to the top of her profession began when Northern Ireland was plunged into terrorist conflict.
Born into a Belfast medical household in 1968 when the Troubles started, her father James was an orthopaedic surgeon.
He was part of the team which pioneered techniques to help victims of terrorist knee-cappings walk again.
The IRA's response to this medical breakthrough was typically brutal. They began shooting people in the ankles.
All patients are equal in the eyes of the NHS
Her father's example during those dark days has remained with her throughout her career. Regardless of whether patients were British soldiers or republican terrorists, all victims of the Troubles were treated with the same care.
In a BBC interview talking about her life, she once said that the principle of all patients being equal in the eyes of the NHS runs through her like the letters "in a stick of rock".
That belief was further imprinted when she went to Uganda as a medical student aged 20.
In interviews, she has described how she found herself on a primitive labour ward. One night she was helping the on-call doctors. Two women needed a Caesarian section because their babies were struggling. There was only one theatre, one set of equipment and one doctor. Two Caesarians could not be done.
A harrowing dilemma over a baby's life
The doctor had to make a choice: which baby was to be saved? The doctor decided to save the wealthier woman's baby. The poorer woman, it was argued, would be left with a Caesarian scar. Given that she lacked money for medical treatment, the scar might rupture if she had another child and she might die. Moreover, it was decided that given she was poorer her child would have less chance of survival in any case.
Recounting her experience to the BBC, Dr Calderwood described it as an "extraordinarily harsh reality of life to face aged 20 – to think that you as a doctor might have to make a decision where you choose between two people."
It was a defining moment that made her determined to specialise in obstetrics and tackle health inequality.
Treating the casualties of Glasgow's ice cream wars
Another formative influence was Professor Ross Lorimer, her first consultant when she was a junior doctor at Glasgow Royal Infirmary. It was a hectic time. She was in the emergency department during the ice cream wars when "the weapon of choice was swords".
Professor Lorimer's sympathetic and charismatic manner with impoverished patients from Glasgow's East End made an abiding impression.
Born in 1968, her medical ambitions were evident from a young age. An old school jotter shows she wanted to invent a cure for flu.
Medicine was discussed around the dinner table in her childhood home. And her attitude towards destigmatising mental health illness was influenced by her mother Lesley. Her mother was a psychiatrist when such conditions were not prioritised as they should be.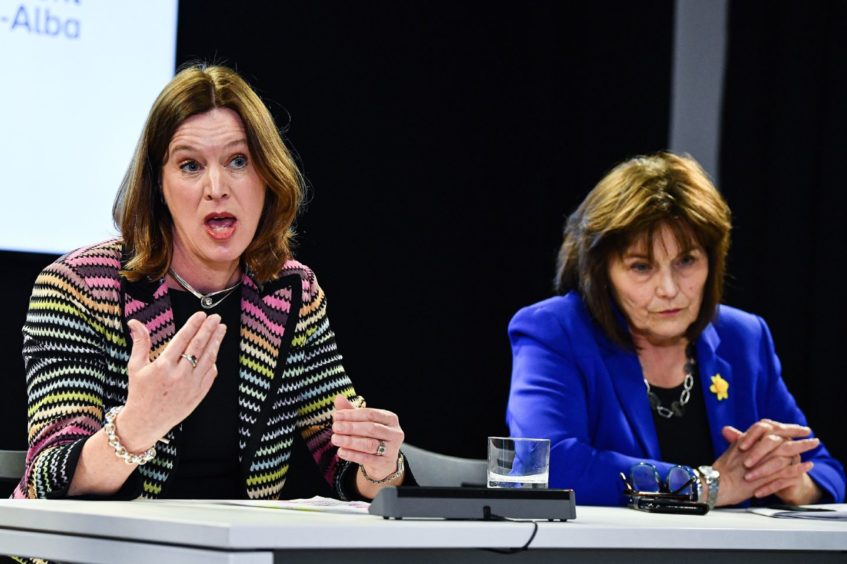 After schooling at Methodist College –  the famous Belfast grammar school with a formidable academic background – she went to Cambridge University.
Away from her medical studies, she rowed for her College VIII. She was asked to trial for the Cambridge ladies' lightweight boat, an invitation that could have led to a coveted Blue. She declined on the grounds that devoting so much time to rowing would interrupt her studies, a decision that she regrets to this day.
After Cambridge, she came to Glasgow University. She worked as a junior doctor in Glasgow and Edinburgh. Her Ugandan experience persuaded her to specialise in obstetrics and gynaecology and she trained in Scotland and St Thomas' Hospital, London. She still runs a clinic in Edinburgh Royal Infirmary.

In 2010 she became a medical adviser to the Scottish Government and five years later was promoted to the top job, succeeding Harry Burns.
Her Scottish Government biography pays tribute to her work reducing stillbirths and neonatal deaths in Scotland and in reducing avoidable harm in maternity services.
Her role has also included working with trauma services and the introduction of robotic surgery for prostate cancer to Scotland.
A headline-grabbing initiative, has been her championing of "realistic medicine" in NHS Scotland.
This has involved moving away from the "doctor knows best" culture to shared decision making involving patient and medic.
Dr Calderwood has been a passionate advocate for realistic medicine building a personalised approach to care, that shares decision making, makes best use of resources and reduces variation in practice.
This has been well-received by health professionals. Those who have observed her, also say she has also proved adept at dealing with her counterparts in England, Wales and Northern Ireland –  working hard not to let political differences interfere with the greater good.
"She is a very smart cookie and just the sort of person who you need in this sort of situation," said one Holyrood insider who has had dealings with her.
"She is extremely professional and she has a pleasant and business-like approach, although she's certainly no pushover."
In an interview for the British Medical Journal, she once described herself as "quick witted, optimistic and driven."
These qualities will be at a premium as she faces the biggest challenge of her professional life.