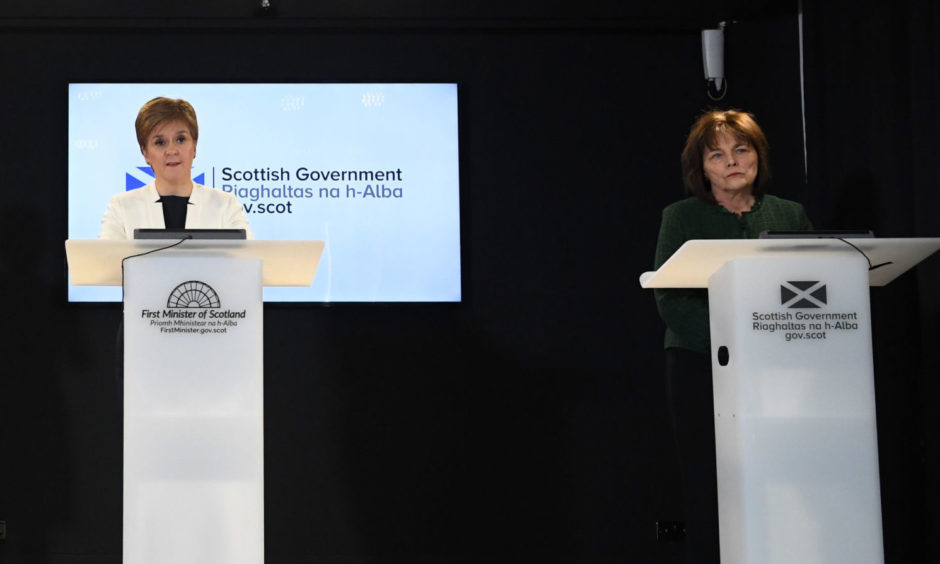 Contingency plans are in place to create makeshift hospitals to deal with a rise in coronavirus cases in Scotland "if necessary", the First Minister confirmed today.
Speaking during today's press conference, Nicola Sturgeon said the Scottish Government could adopt "similar initiatives" to the UK Government, which revealed yesterday it was opening a new hospital at the ExCel centre in London.
The First Minister said: "There are contingency plans we have which would enable us in the future, if we thought it necessary, similar initiatives.
"We have set out plans to increase not just the intensive care capacity in our NHS but the general bed capacity in the NHS.
"We're working now across our NHS and across our NHS estate to look at that and where there is additional capacity that if necessary we can add to that."
📺 Watch live: First Minister @NicolaSturgeon holds a press conference on coronavirus (#COVIDー19). https://t.co/rpnfBFoiaW

— Scottish Government (@scotgov) March 25, 2020
Health Secretary Jeane Freeman revealed the Scottish Government is already looking across its entire NHS estate to see where areas could be "repurposed" and whether they need to do more to create additional bed space.
But she stressed that the public following the new measures encouraging them to stay at home would allow them to match NHS capacity to "anticipated need".
"The really important point is that knowing the number, the level of spread of the virus and the cases it would produce is very much dependent on all of us complying with all the rules that we have now asked people to comply with.
"The more people stay at home and undertake the other steps we've asked of them then the more we're able to reduce the high level of cases at any one point which allows us then to match NHS capacity to the anticipated need.
"To be sure that we're covering all possibilities, we are looking at what more we might need to do if we need more than the current upscaling of capacity."
The London hospital – called the Nightingale Hospital – is being set up with help from the military and will have capacity for 4,000 patients.
Speaking after the press conference, a Scottish Government spokesman said: "There are no current plans for a new field hospital but this is being kept under review.
"Our priority is to boost our intensive care capacity in existing hospitals.
"It is important to stress that the majority of people who may become infected will have mild symptoms and will not require hospital treatment
"We are firstly maximising the use of existing NHS capacity including buildings and staff.
"That capacity is being bolstered through measures such as postponing non-urgent hospital procedures, bringing in staff who have left service and making use of facilities not currently in use.
"We are well advanced in our work to double our intensive care unit capacity, and are working to expand that beyond 700 ICU beds as soon as can be achieved.
"We have a range of orders of ventilators being produced slated to come to Scotland over the coming weeks and are working with suppliers to do all that we can so that they are brought here as quickly as is humanly possible."