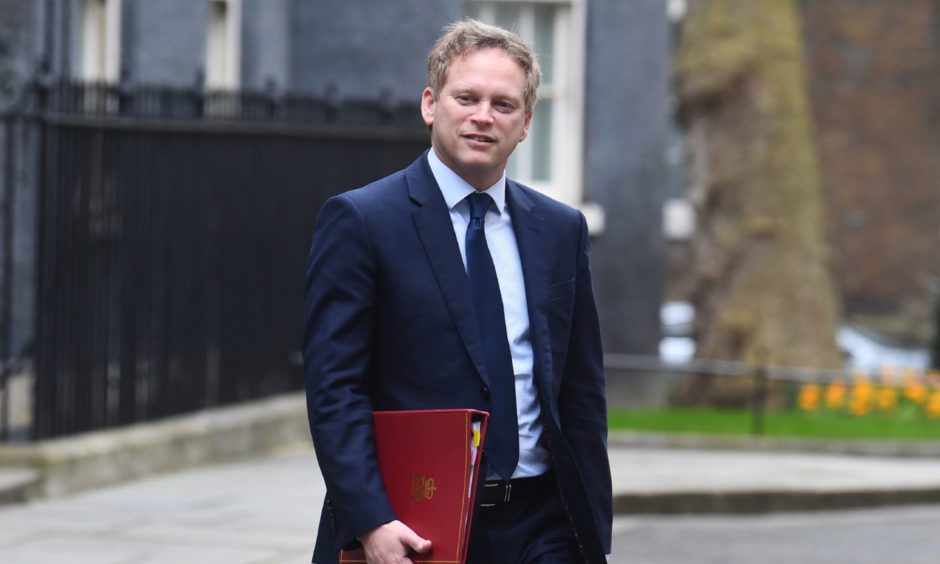 A £35 million scheme has been announced to protect key freight routes from closure – including the main link between Scotland and Northern Ireland.
The UK Government fund will support the movement of goods such as food and medical supplies in and out of the country over the next nine weeks.
It covers 16 key routes which were previously at risk of shutting due to a drop in demand caused by the coronavirus pandemic.
This includes the service between Cairnryan in Wigtownshire and Belfast.
Among the others to benefit will be links from Portsmouth, Dover and Hull to locations in Spain, France and the Netherlands.
Each has been designated a public service obligation route for a period of up to nine weeks.
The £35 million fund will be split between six ferry operators, with the total sums handed over to each dependent on the level of capacity required.
Transport Secretary Grant Shapps said: "From the very beginning of the outbreak, we have committed to do whatever it takes to minimise the disruption caused by Covid-19.
"By taking this action, we have helped protect the movement of goods and services in and out of the UK, safeguarding the flow of supplies across the Union."
John Martin, policy manager at the Road Haulage Association, welcomed the move and called on key players to do even more to help.
He said: "Businesses rely on fully-functioning ferry routes to move goods quickly and efficiently.
"This support should give firms a bit of certainty over the next few weeks as the economy begins the long journey to recovery.
"This move should also prompt the operators running ferries between Britain and Northern Ireland to reduce the fuel surcharges they levy on trucks to reflect the considerable reductions in oil prices."
Johan Skea, from GS Haulage in Maryculter, said the pandemic has placed additional pressure on the industry – but is hopeful the funding will help keep the sector moving.
"It has been affecting us quite badly ," she said.
"We are a small company and we have four of our six guys out on furlough just now.
"It's dire and the price of oil isn't helping us in Aberdeen either."
Mrs Skea added: "It has had a huge impact on everybody in the haulage industry.
"We are all at different points in the storm, but we have just got to weather it."