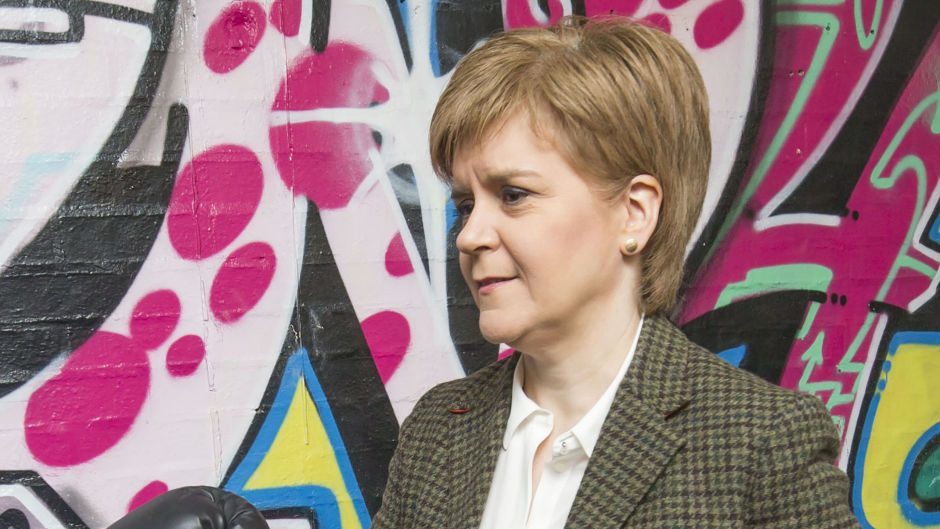 Nicola Sturgeon has been accused of "misleading" Scots over her controversial £10billion trade deal with China after it emerged the firms involved could begin work as early as "this year".
Sir Richard Heygate, who help broker the deal, appeared to contradict the SNP leader's claims that no firm investment plans had been agreed.
He said a number of projects, including a plan to build 5,000 affordable homes, had already been identified and that work could begin before the end of 2016.
Opposition politicians rounded on the remarks, claiming Ms Sturgeon is "not telling the truth" about the "murky" deal.
The parent company of the one of the firms involved in the deal, China Railway No. 3 Engineering Group (CR3), has been blacklisted in Norway over the "unacceptable risk" it is involved in "gross corruption".
Ms Sturgeon said she was "not going to apologise" for trying to "secure investment in Scotland" – and she repeated that "no actual investment has been agreed yet".
The SNP has been under increasing pressure to explain the deal, which only emerged after it was reported in the Chinese media, despite being signed in March.
Scottish Labour's Jackie Baillie said: "On Wednesday Nicola Sturgeon said there were no proposals on the table, yet the UK representative of the Chinese consortium has confirmed that at least three projects have been identified across the country.
"Nicola Sturgeon has simply not been telling the truth and that is unacceptable. Nicola Sturgeon has misled Scots on this deal."
Liberal Democrat leader Willie Rennie said the deal, which also includes plans for a railway project, was getting "murkier by the day" and demanded the minutes of meetings be published.
In a radio interview yesterday, Mr Heygate, senior adviser for CR3, said while the memorandum of understanding was not binding, Ms Sturgeon was enthusiastic about the deal.
He said: "(Ms Sturgeon) was absolutely positive right from the start. We presented a number of particular projects in affordable housing, clean energy, developing new industrial parks and infrastructure, and she went straight for the ones which are most important.
"She said the two I want to focus on are affordable housing and clean energy. And I want to push those and I want to get moving, I don't want this to be another initiative which is just talked about and take forever, I want to get something moving this year."
The first minister said the government had published the memorandum of understanding, adding: "That's the nature of the agreement we reached.
"It was an agreement to explore possible areas of investment, to look at particular sectors and particular projects. No actual investment has been agreed yet.
"And if there are proposals that come forward for actual investment in particular projects, that will go through due diligence and full scrutiny."