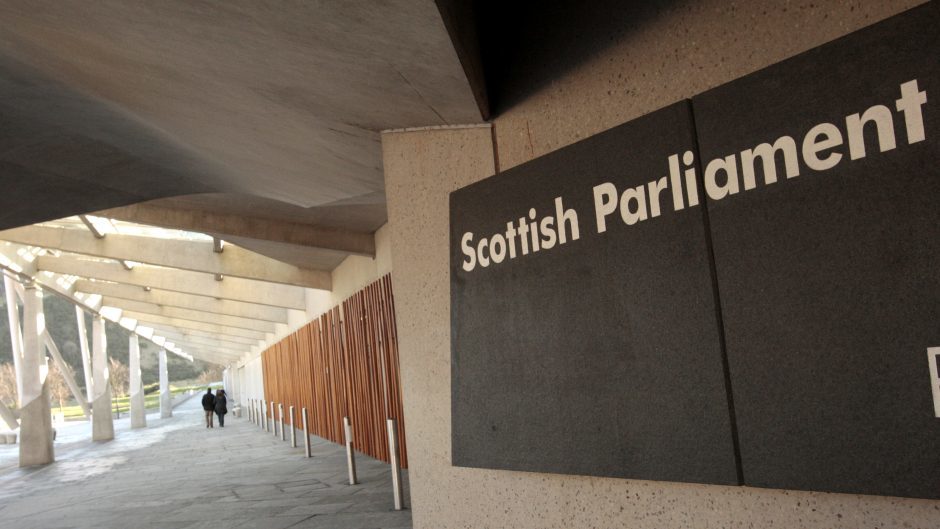 More than 50 new MSPs have arrived at the Scottish Parliament following last week's election.
In one of the largest fresh intakes of members since Holyrood's inception, dozens of new representatives arrived in Edinburgh yesterday to take their seats for the first time.
The arrival of the 51 new members follows Thursday's shock election, where the SNP failed to secure a majority and the Scottish Conservatives beat Labour to second place.
One of the biggest new contingents of MSPs have arrived from the north-east, where the Tories secured an unprecedented four regional seats, as well as winning Aberdeenshire West.
Aberdeen-based employment lawyer Liam Kerr had faced the Herculean task of breaking the SNP's stronghold as a Scottish Conservative constituency candidate and was a rank outsider as fifth on the regional list for the North East.
Mr Kerr was so sure he would not get his seat he kept a busy diary of appointments on what he thought would be his inevitable return to the office on Monday.
He said: "That's exactly what it was, a whirlwind. I went from an ambitious hopeful to suddenly being catapulted into parliament as an MSP without any warning, it was extraordinary."
The father-of-one said his clients had been "very understanding" about the situation, adding they were pleased to have a strong business voice from the north-east in the Scottish Parliament.
He added: "I am under no illusions. Scotland has not suddenly turned into a bastion of Conservativism.
"We have been elected to support Ruth Davidson to hold the SNP to account. It's a job that is necessary and it's a job we'll take great pride in."
The kirking of the new parliament will take place tomorrow, before a new presiding officer is elected towards the end of the week.
Outgoing Presiding Officer Tricia Marwick welcomed new members yesterday as part of a new induction day to familiarise MSPs with parliamentary process.
The first minister is likely to be confirmed early next week, as is the make-up of committees.
The fifth session of the Scottish Parliament will be formally opened the Queen on July 2.