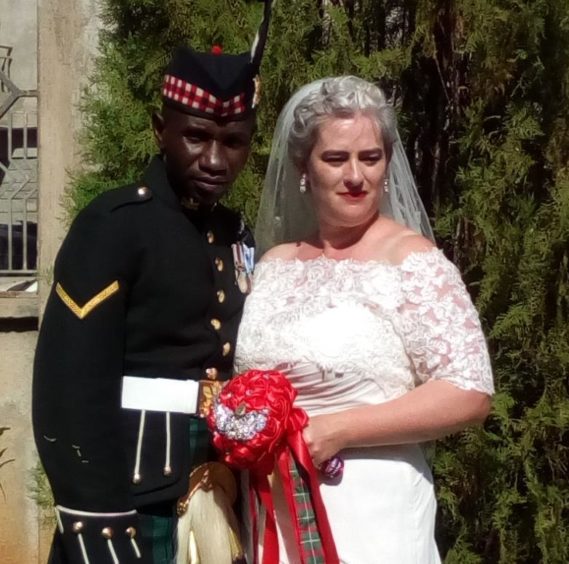 Home Office officials have been blasted for suggesting an Inverness family and their MP have been "lying" over an immigration case.
The department denied claims by Inverness SNP MP Drew Hendry in Parliament that an application by a British soldier to bring his daughter to Scotland from Kenya had been lost.
Mr Hendry was told by the home secretary's team that officials "couldn't find their own correspondence" on Lieutenant Corporal Denis Omondi's case.
But the press office then denied the claim, saying "no documents relating to Mr Omondi's application have been lost" in a widely circulated press statement.
Lt/Cpl Omondi, who is from Kenya but a British citizen, submitted papers to bring his daughter Ann, 14, to Scotland months ago, but has heard nothing.
Immigration officials blasted for 'losing' soldier's visa application
He has visited her in Kenya annually since 2012, when he found out she was his child.
Mr Hendry said: "It is over four weeks since I raised this urgent case with the prime minister and received assurances the home secretary would look into the matter – and we are still no further forward.
"All the while Denis and his family are left with the worry and stress of waiting for the review to complete."
He added: "They also tried to suggest they are in contact with the Omondi family. Of course, I know this not to be the case.
"Instead of trying to suggest both I and the Omondi family are lying about our interactions with his department, the Home Secretary's time would be better spent righting this wrong to allow this family to be reunited."
Lt/Cpl Omondi's wife Shelagh, who lives with him in Inverness, said the claim officials were in contact had caused great distress.