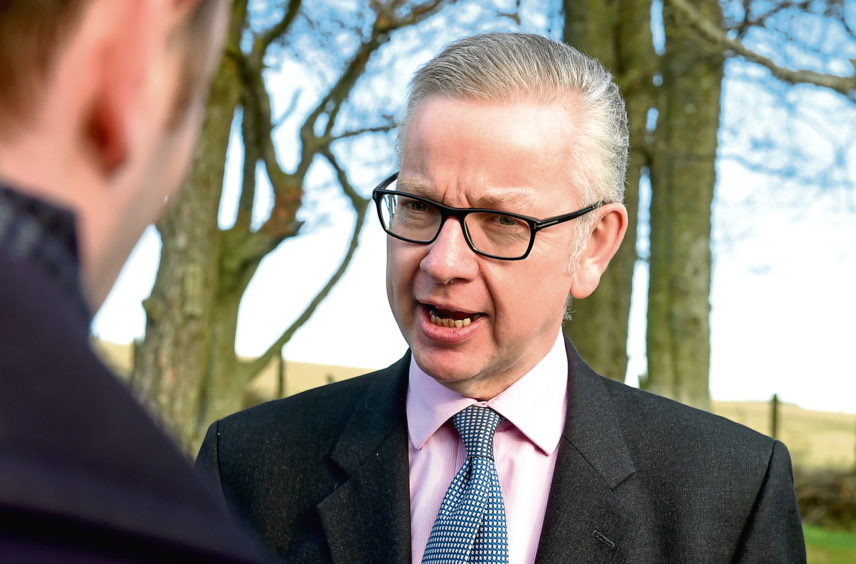 Environment secretary Michael Gove has revealed the government will "intervene to safeguard the income of sheep farmers" in the event of a no-deal Brexit.
Of the 2.34 million lambs marketed in Scotland every year, around 700,000, which represents 30%, are exported to Europe.
Mr Gove, appearing before a House of Lords environment committee, said there was a number of "intervention strategies" ready to be deployed if the UK leaves on April 12 without an agreement.
He said: "In the event that we are not able to export, or even in the event that we are able to export but the tariffs mean that the demand for lamb and sheep meat in the European Union declines, then obviously that would have an effect on the price here and we would then intervene and ensure that individual farmers were compensated.
"The scheme that we have in mind is to have a form of headage payments for each breeding ewe in order to ensure that people's incomes are safeguarded."
Mr Gove said the system would be "flexible at the margins in order to help everyone".
The Duke of Montrose James Graham, who chaired the National Sheep Association between 2013 and 2017, asked Mr Gove what his department was doing to prepare firms that transported livestock for Brexit.
He said that reminders of documentation needed to travel to the continent would be sent to firms.
But he added: "We can't prevent driving onto a ferry without appropriate documentation, they can do so if they wish.
"But if they do and they arrive in Calais and they do not have the documentation to clear customs, the French authorities will hold them and invite them to return until they have appropriate documentation."