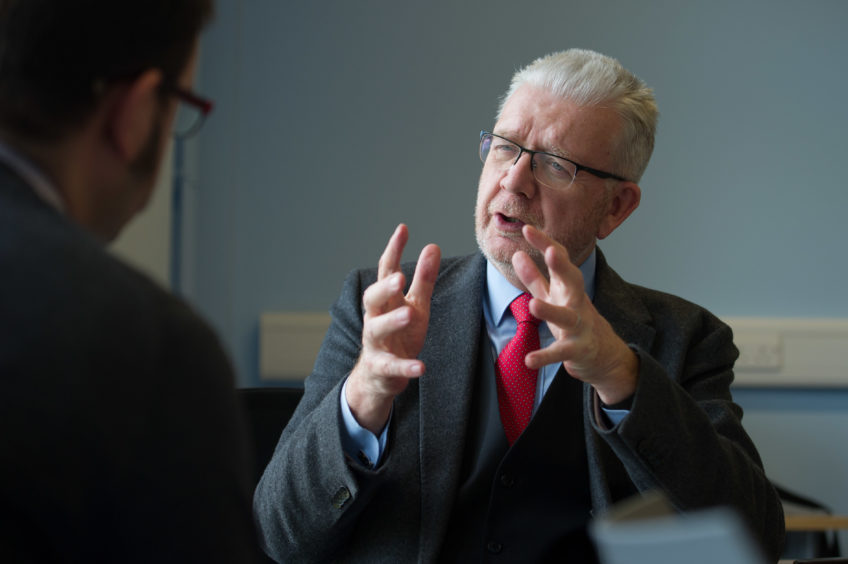 Mike Russell has said the UK Government is operating in a "toxic bubble of its own" on Brexit, amid continuing tensions over the level of information sharing between Westminster and Holyrood.
The constitutional relations secretary also said that assurances from Theresa May to involve the Scottish Government further in the second phase of Brexit talks, following the passage of the withdrawal agreement, did not "count for much" as she is "unlikely" to be in office for much longer.
Mr Russell, who was in London for a meeting of the joint ministerial committee (JMC) on Brexit, also cast doubt on whether the negotiations between the Tories and Labour on a compromise deal would yield any results.
He said: "Am I any the wiser about the talks between Labour and the Tories? I am none the wiser, but I am not sure they are either. I think the talks are not proceedings at anything like a pace."
"I think the UK Government lives in a bubble of it's own and that bubble is increasingly toxic given what is happening with Brexit, but the European elections allow an opportunity for people to state their preference and what their view is and I have no doubt at all that the people of Scotland will give a decisive view", he added.
Mr Russell, speaking after the JMC meeting which was attended by Mrs May's de facto deputy David Lidington and Scottish Secretary David Mundell, said: "Today we discussed what might happen if there was a second phase of these negotiations, the first phase has been atrociously handled and in terms of involving others then it has not succeeded.
"There is according to the people in that meeting an intention by the prime minister and others that this will go better in the second phase, I don't think the PM will be there, so I am not sure her word counts for much."
The criticism came just hours after Jeremy Corbyn launched Labour's campaign for the European Parliament elections.
Mr Corbyn suggested the option of a second referendum could be a "healing process".
He said: "The view we put forward, the party conference put this forward, the national executive agreed this, that we should include the option of having a ballot on a public vote on the outcome of the talks and negotiations on what we're putting forward.
"I would want that to be seen as a healing process, and bringing this whole process to a conclusion."