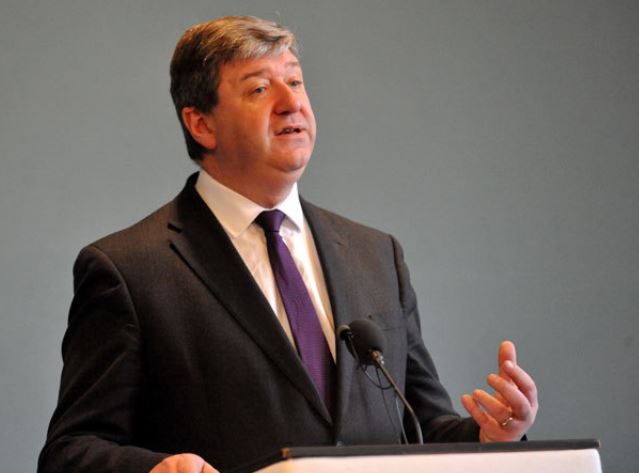 North and north-east politicians offered mixed views on the monumental vote last night, with some hailing it as a victory for parliamentary democracy and others blasting the impact of further delays on businesses.
Orkney and Shetland Lib Dem MP Alistair Carmichael said: "Taking control of parliamentary business is a serious undertaking.
"This vote was not the first choice of the cross-party group who came together. It was forced by the reckless behaviour of a government that has no respect for parliamentary democracy.
"Boris Johnson suggested in his statement that his plan to leave the EU with or without a deal was helping to progress deal negotiations.
"There is no evidence that this is the case. Even today the Taoiseach of the Republic of Ireland warned again of the 'very real risk' of the return of a hard border.
"This vote is a measured and necessary first step to ensure Parliament's role in the Brexit process, and to defend our communities from a damaging and destructive no-deal Brexit."
West Aberdeenshire and Kincardine Tory MP Andrew Bowie added: "I am very concerned about what the future holds for the country.
"I desperately want the UK to leave with a deal as we have attempted to do. By taking away the ability of the prime minister to threaten to leave without a deal, Parliament has undermined the prime minister at a most crucial time."
Banff and Buchan Tory MP David Duguid said: "The prime minister is genuinely trying to deliver the best Brexit.
"Seeking a deal, but being ready to leave without a deal if necessary.
"If we take no-deal off the table, if we hand the timetable over to the control of the EU, we will get the worst deal and perhaps not even leave at all.
"There is no doubt some people who think that is a great outcome but businesses, communities and individuals on the whole have been getting ready to leave the EU and just want the uncertainty to end.
"Businesses have now been asked to prepare for leaving on March 29 and on October 31. To further extend our departure doesn't help most businesses who have been investing in that preparation – it just creates more cost and more uncertainty.
"People talk about the government being 'anti-democratic' but this process we have gone through this week is not only undemocratic but is also damaging to our negotiating position."
Far North Lib Dem MP Jamie Stone said: "This vote allows MP to take control of Parliamentary business and prevent Boris Johnson from forcing through a no deal Brexit.
"The government has been categorically defeated by 328 votes to 301. British parliamentary democracy has prevailed.
"We will now bring a Bill before Parliament tomorrow which provides the means to rule out a catastrophic no-deal Brexit. If passed it will ensure that Boris Johnson has to seek an extension so that he cannot drag the country over a cliff edge.
"My constituents elected me to represent them and this means stopping a no deal Brexit which will be extremely damaging to the Highlands, Scotland and the whole UK."
Aberdeen North MP and SNP deputy Westminster leader Kirsty Blackman MP said: "It is shameful and risible that not a single Scottish Tory MP could bring themselves to stand up for Scotland and vote against an extreme Brexit – even at this critical moment for our country.
"Boris Johnson's reckless plans would be devastating for Scotland – costing up to 100,000 jobs and inflicting lasting harm on living standards, public services and the economy."