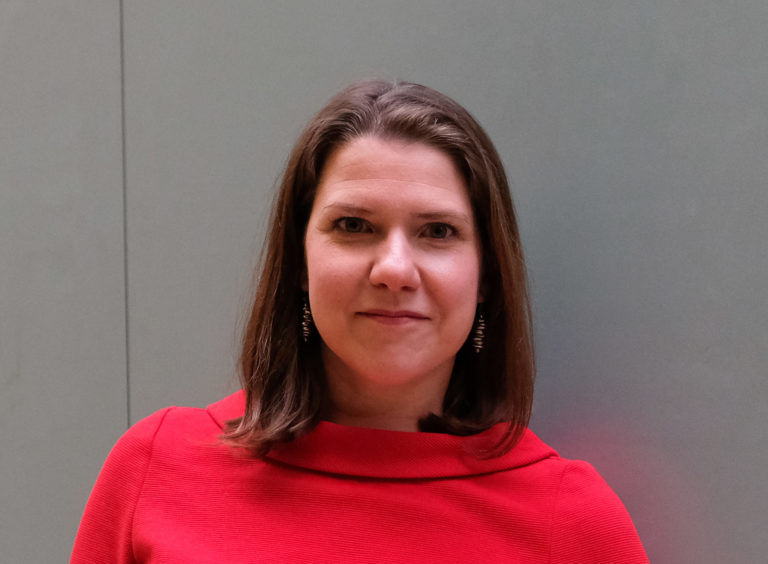 Jo Swinson has been accused of "hypocrisy" after declaring a Lib Dem government would cancel Brexit without a second referendum while at the same time insisting the SNP could not declare Scottish independence if the party wins a Holyrood majority.
The charge came after Lib Dem conference delegates in Bournemouth voted overwhelmingly for a policy to revoke Article 50 and thus cancel Brexit if they come to power.
Lib Dem veteran Sir Simon Hughes warned that a consequence of the policy would be to legitimatise SNP arguments over independence.
To applause during the revoke debate, he said: "How can we argue against the Scottish National policy in Scotland that if they had a majority at their next election, they should not have the right in Holyrood to decide that Scotland could be independent?"
Ms Swinson rejected the argument however, and speaking to the Press and Journal, she said: "We're in a situation with Brexit at the moment where we're in the midst of a national crisis and we're looking to find a way out.
"The situation in Scotland is very different and what an indyref two would create would be more uncertainty, more confusion, more difficulty, in a scenario where we already are experiencing all of that with Brexit.
"The last thing Scotland needs is to have such extra uncertainty poured on top of that."
Ms Swinson also denied reports that her party was in informal talks with the Scottish Tories about a non-aggression election pact.
She said: "The words that spring to mind are wishful thinking on the part of the Conservatives.
"They know that with Ruth Davidson standing down they've lost an asset and they are in deep trouble because Boris Johnson's government is doing such damage to our country.
"Of course we have the voting system that we have and people can understand how tactical voting works", she added.
Western Isles MP Angus MacNeil branded Ms Swinson a hypocrite for her position on independence.
Mr MacNeil has previously argued that an SNP majority at Holyrood is an alternative mandate for an independence referendum
He said: "If her position is that she gets a direct mandate and leapfrogs the referendum result then the SNP should do the same.
"That should be our plan B to the plan A of exhausting the referendum route. If we are not granted a section 30 order then we should go for it."
Mr MacNeil added: "The Lib Dems are guilty of multiple hypocrisies. They say we cannot have another independence referendum but they're happy to cancel the Brexit referendum. It is hypocritical."
Ms Swinson's comments came after Scottish Liberal Democrat leader Willie Rennie pledged to stop indyref2 "dead in its tracks" even if pro independence parties win a majority in Scotland.
He said: "We are against another independence referendum, so if you vote for us that's what you get. I can't say vote for us and you'll get another policy.
"Vote for us and we'll stop independence dead in its tracks."