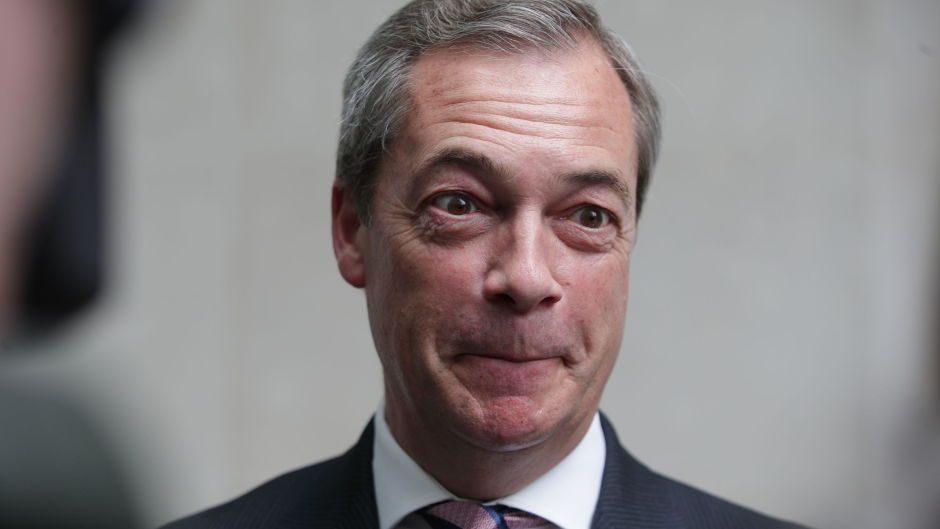 Nigel Farage gave Boris Johnson an election boost today after announcing the Brexit Party would not stand candidates in more than 300 constituencies.
The Brexit Party leader said he had taken the "difficult decision" not to contest the 317 seats held by the Tories at the last election amid fears it could lead to a hung Parliament and a second referendum.
The announcement was welcomed by the prime minister who said it was recognition that only the Conservatives could "get Brexit done".
Les Durance, who was due to contest the Moray seat for the Brexit Party, said he was "disappointed" by Mr Farage's climb-down.
He said: "I am disappointed with the announcement. I put a lot of work in over in Moray, which voted by nearly 50% to Leave the European Union in 2016.
"I do understand Nigel's rationale, he has put country before party. In Moray I suppose the prognosis was that we would have split the vote and possibly allowed the SNP to take the seat.
Mr Durance, who will now contest the SNP held seat of Inverness, Nairn, Badenoch and Strathspey, added: "It is an enormous concession and I just hope that Boris honours his commitments."
Seb Leslie, who was due to run in Gordon, said the strategy was "the best way" to beat the SNP.
He added: "I think it is a very good strategy. Our main opponent is the SNP, who have made it clear that they want to stay in the EU. This is the best way to beat them."
Mr Farage, addressing a Brexit Party rally in Hartlepool yesterday, said: "I think this announcement prevents a second referendum from happening.
"That to me, I think right now, is the single most important thing in our country. So, in a sense, we now have a Leave alliance, it's just that we've done it unilaterally."
Opposition parties have said the so called Leave alliance has revealed the Tories and the Brexit Party to be "one and the same".
Labour Party chairman Ian Lavery said: "We urge voters to reject this Thatcherite 1980s tribute act, which would lead to more savage Tory attacks on working class communities."
Alex Cole-Hamilton MSP, chairman of the Liberal Democrat election campaign in Scotland, added: "Nigel Farage standing down shows the Conservatives and the Brexit party are now one and the same.
"Ruth Davidson's attempts to detoxify the Scottish Conservatives are now utterly dead in the face of this unholy alliance."