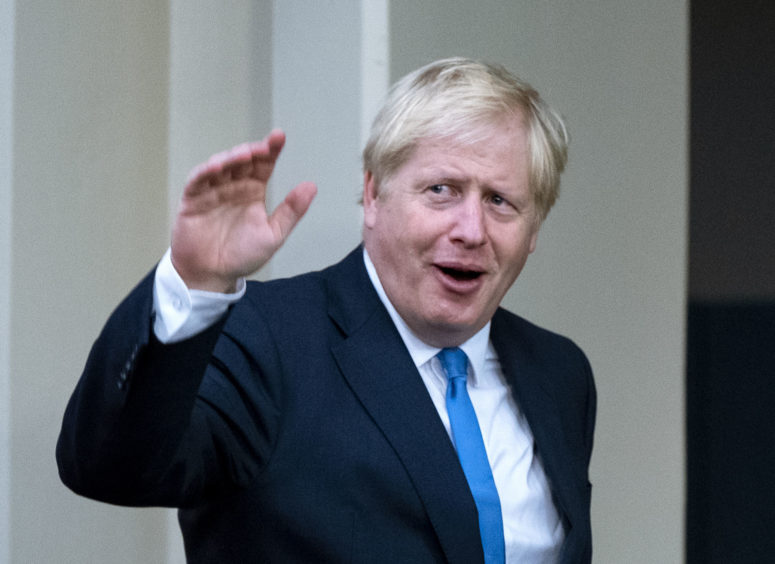 Boris Johnson's plan to slash immigration if he wins the race to Downing Street "threatens Scotland's economy and public services", the SNP has warned.
Home Secretary Priti Patel said yesterday the Tories would "reduce immigration overall" by placing strict limits on the number of low-skilled migrants allowed into Britain after Brexit.
While the party said the introduction of an Australian-style points-based system would see numbers fall, they ditched David Cameron's failed target to cut net migration to the tens of thousands.
Ms Patel said: "We will reduce immigration overall while being more open and flexible to the highly skilled people we need, such as scientists and doctors.
"This can only happen if people vote for a Conservative majority Government so we can leave the EU with a deal."
The SNP's immigration spokesman Stuart McDonald, however, said the policy would leave Scots "poorer and worse off".
He said: "The Tories are threatening Scotland's economy and public services with their damaging and hostile migration policies.
"They could send Scotland's working age population into decline, cause staffing shortages in the NHS and key sectors, and leave the whole country poorer and worse off – a price Scotland must not be forced to pay."
The Liberal Democrats also pushed back, accusing the Tories of seeking to arbitrarily cut immigration numbers without regard to the consequences.
Home affairs spokeswoman Christine Jardine said: "Our public services, including our NHS, rely on the contribution that immigrants make but the Tories are willing to put this at risk just to pursue a nationalist Trumpian agenda."
Labour, meanwhile, was forced to deny that the party is split over immigration after one of Jeremy Corbyn's key trade union allies rejected calls to extend free movement of labour.
Unite general secretary Len McCluskey said a party conference motion calling for an extension of free movement was "wrong" unless it was accompanied by stricter labour market regulation.