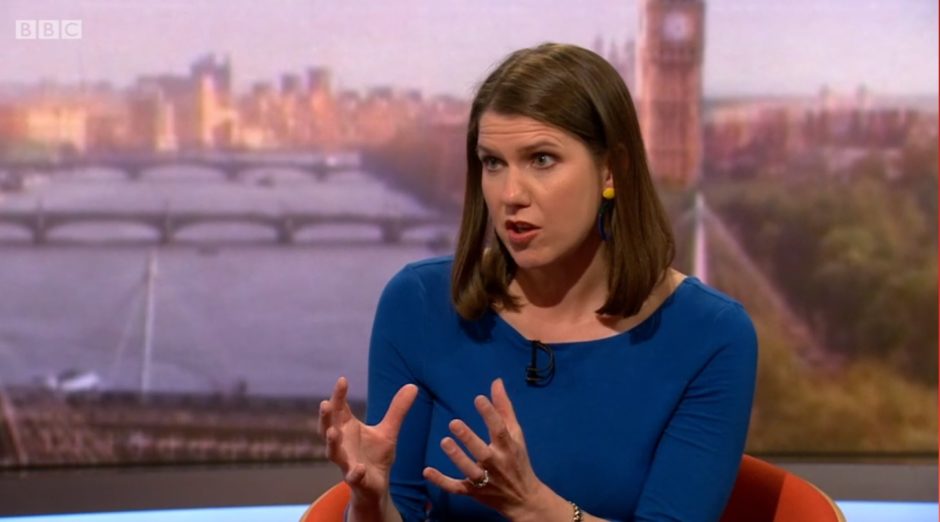 Jo Swinson has called on pro-union voters to rally round the Liberal Democrats in the Highlands to unseat the SNP's Westminster boss.
The call came after a leaked election memo revealed that if just half the Tory voters in Ross, Skye and Lochaber were to lend support to the Lib Dems then Ian Blackford could well lose his seat.
Ms Swinson, speaking to the Press and Journal, also took aim at Boris Johnson – saying the prime minister wanted to take the UK "down the route of Trumpian America".
She said: "Johnson is very similar to Donald Trump. It kind of seems like it doesn't matter what he says, how flagrant the lies are that he tells, which groups of people he offends, somehow it doesn't seem to have any impact.
"What I find depressing is the thought that our country might go down the route of Trumpian America.
"I think our country is better than that and we can be better than that.
"I want to make sure my children and all of our children inherit a country which is liberal, open, inclusive and that is the opposite of what Trump and Boris Johnson offer."
The Lib Dem leader, who has witnessed her party's polling shrink over the course of the election campaign, said she would be "fighting for every vote" over the coming days.
"I'm not going to put numbers on it a few days before polling day, but we are fighting for every Lib Dem vote and every Lib Dem MP that we can get," she said.
"The more that we have the more likely it will be that we can use our power in Parliament to stop Brexit".
One seat firmly on Ms Swinson's radar is that of former leader Charles Kennedy.
The battle for Ross, Skye and Lochaber has been fierce between the Lib Dems and the SNP and with just days to go before voters head to the polls Ms Swinson has called on pro-union voters to lend support to the party.
She said: "For people who want to see Scotland stay in the UK it is really important that they know how best to defeat the SNP.
"In Ross, Skye and Lochaber, that's absolutely to vote Liberal Democrat."