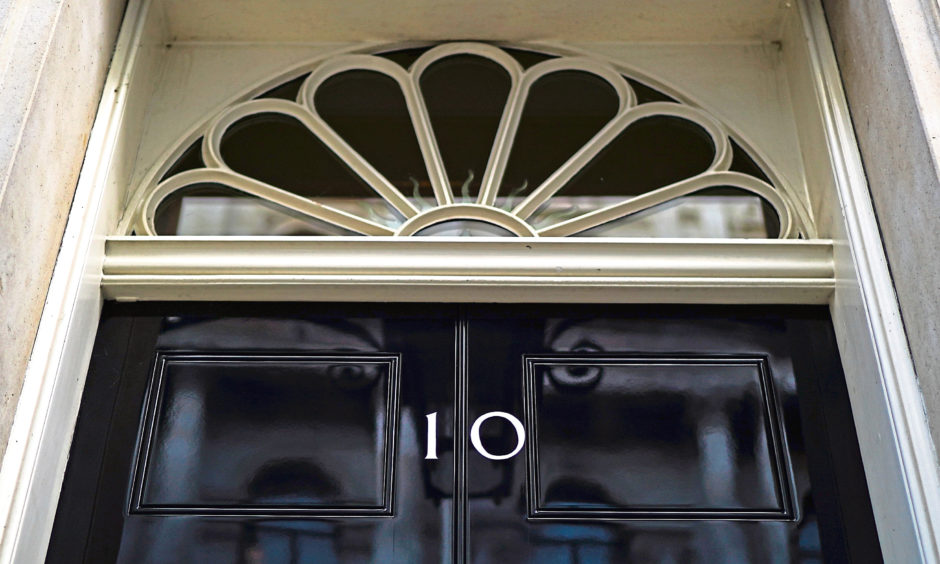 Boris Johnson has called on the British public to draw a line under a fractious three years and "let the healing begin" as he celebrated an emphatic election win.
The prime minister, trying to strike a cordial tone, appeared on the steps of Downing Street yesterday afternoon promising to "bring together the whole of this incredible United Kingdom".
Mr Johnson said he would not ignore those who opposed Brexit as he builds with Europe a partnership "of sovereign equals".
The comments came as it emerged the Tories had won a Commons majority of 80, the party's largest since 1987.
The Conservatives' victory in the 650th and final contest of the election – the seat of St Ives, in Cornwall – took their total number of MPs up to 365 MPs. Labour finished on 203, the SNP 48, Liberal Democrats 11 and the DUP eight.
Mr Johnson said: "If you asked yourselves 'what is this new government going to do, what's he going to do with his extraordinary majority'. I will tell you that is what we are going to do.
"We are going to unite and level up.
"Unite and level up, bringing together the whole of this incredible United Kingdom: England, Scotland, Wales, Northern Ireland.
"Together, taking us forward, unleashing the potential of the whole country."
He added: "I want everyone to go about their Christmas preparations, happy and secure in the knowledge that here, in this people's government, the work is now being stepped up to make 2020 a year of prosperity, and growth and hope, and to deliver a parliament that works for the people."
At 33%, Labour's share of the vote was down around eight points on the 2017 general election and is lower than that achieved by former leader Neil Kinnock in 1992.
Mr Corbyn has said he will not fight another election as Labour leader and that he expects to stand down "early next year" when a successor has been chosen by the party.
But he insisted he had done all he could, adding that he had received "more personal abuse" from the media during the campaign than any previous prime ministerial candidate.
Meanwhile, Jo Swinson quit as Liberal Democrat leader after losing her Dunbartonshire East seat to the SNP by 149 votes.
Ms Swinson, in a speech to party activists, apologised for a dismal election in which the Lib Dems slipped to 11 MPs.
Ms Swinson said she had been an "unapologetic voice of remain in this election", but acknowledged that "it hasn't worked".
She added: "I, like you, am devastated about that. But I don't regret trying."
First Minister Nicola Sturgeon, who celebrated huge gains, conceded that Mr Johnson now has a mandate for Brexit – but only in England.
Speaking at the Glasgow election count on Friday morning, Ms Sturgeon said the SNP's resounding victory north of the border showed that the people of Scotland were against leaving the EU.
She said: "I do accept that he has a mandate for Brexit in England, but he does not have a mandate in Scotland.
"I have a renewed strength and refreshed mandate to offer people the choice of an alternative to Brexit, of becoming an independent country able to protect our European membership."