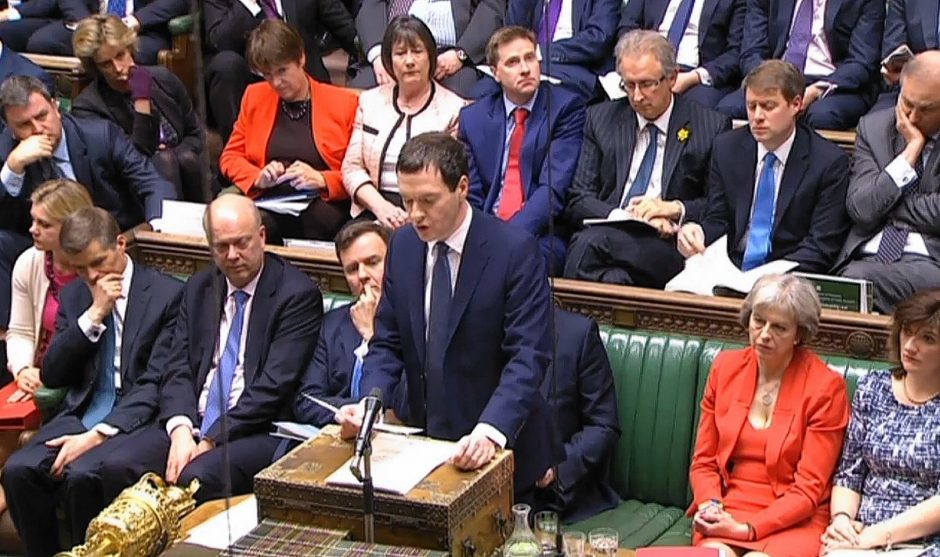 The amount people can earn before being hit by income tax will rise to £11,500 in April 2017, benefiting millions of workers.
The move will cut taxes for 31 million people, according to the Treasury, and will mean 1.3 million low-wage workers are taken out of paying income tax altogether.
Also from April 2017, higher earners will be able to make up to £45,000 without being hit by the 40p rate of income tax – a tax cut of over £400 a year.
The personal allowance has steadily increased since 2010 and will reach £11,000 in April this year, while the 40p rate currently starts at £42,385.
George Osborne said the changes meant basic rate taxpayers will be paying over £1,000 less income tax than when he became Chancellor.
The increase in the higher rate threshold would take more than 500,000 people out of the 40p band.
"It's the biggest above-inflation cash increase since Nigel Lawson introduced the 40p rate almost 30 years ago," Mr Osborne said.
"We were elected as a government for working people and we have delivered a Budget for working people."