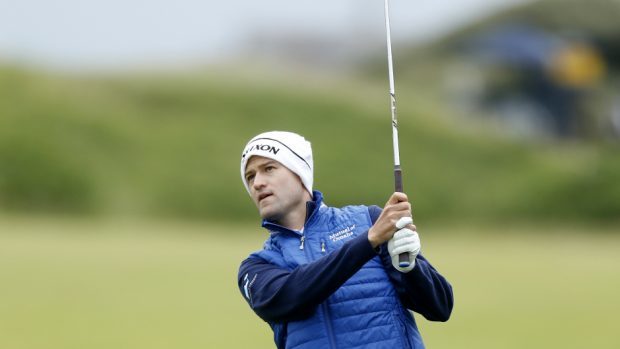 Inverness golfer Russell Knox has vowed to prove European captain Darren Clarke was wrong to overlook him for a Ryder Cup wildcard by winning the FedEx Cup.
The 31-year-old missed out on selection for next month's Hazeltine showdown against the United States after Clarke named Lee Westwood, Martin Kaymers and rookie Thomas Pieters as his three captain's picks.
Knox would have qualified automatically for the 12-man team if he had been a European Tour member when he won the WGC-HSBC Champions in Shanghai last November.
But he looked almost certain to have done enough to earn a captain's pick when he won the Travelers Championship earlier this month.
However Clarke opted to give the final place in his team to in-form Belgian Pieters, who won the Made in Denmark on Sunday.
Knox, who is ranked 20th in the world and seventh in the FedEx Cup, said when he got the call from Clarke on Monday "It was obvious within one second that it wasn't going to be good news for me."
He said: "It was a short call, a tough one for him to make, I didn't feel like asking questions or giving my opinion on it.
"It was obvious that he had made up his mind and that was final. I respected his decision.
"I was very disappointed but there's nothing I can do now but use this as motivation in the FedEx Cup.
"I'm motivated now for the next three weeks, that's for sure. I've never wanted to prove someone wrong so badly in my life.
"It's not sour grapes or anything like that. Thomas deserves it, 100 per cent, he's been incredible these last few weeks. I feel like I deserved it too but they decided otherwise.
"I was very disappointed not to have got the nod. But I'll use this as motivation over the next three weeks."
Clarke said phoning Knox to tell him he hadn't made the team was one of the toughest moments of his golfing career.
He said: "That call to Russell was as hard a phone call as I've ever had to make in golfing terms.
"Partly because I knew how much of a disappointment it would be, because in 2008, I won two weeks before the qualifying finished and it was my second win of the year and I didn't get a pick. So I know how much I was hurting at that stage."