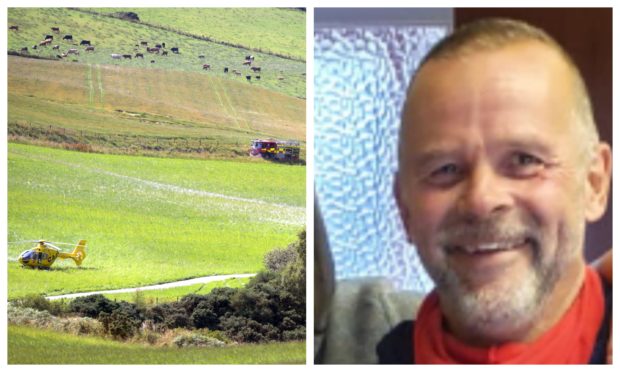 Scottish cricket has paid tribute to enthusiastic player and umpire, Chris Stuchbury, one of the three victims of the rail tragedy near Stonehaven earlier this week.
Mr Stuchbury, 62, was one of three people who were killed on Wednesday morning when the train on which he was travelling was devastated by a landslip in Aberdeenshire.
He was subsequently praised for his voluntary work at Roxburghe House palliative care centre in Aberdeen, where he had spent many years helping people with terminal illness.
And he was also a keen player at East Premier League club Meigle CC and had recently qualified as an umpire with the East of Scotland Cricket Officials Association.
Club spokesman Iain Stewart said: "Stuch was a lovely guy to have around at Victory Park.
"He was a key player for the 2nd XI and sometimes turned out in the Firsts when his work schedule allowed.
"He was always good company, and had time and a useful word for the younger players who were coming through. He clearly loved the game and this is just dreadful news for us all.
"Our thoughts and prayers are with his family."
These words were echoed by Sue Strachan, the president of Cricket Scotland, who said: "This is such a shock for everyone.
"My thoughts are with his friends and family and all those who knew him."
Russell Brown, the secretary of ESCOA, confirmed that Mr Stuchbury was a recently-qualified member who had attended this year's agm.
He added: "Our thoughts are with his family, friends and loved ones at this difficult time."
The train's driver, Brett McCullough, 45, and conductor, Donald Donnie, 58, also died in the incident near Carmont, about four miles west of Stonehaven, on Wednesday morning.