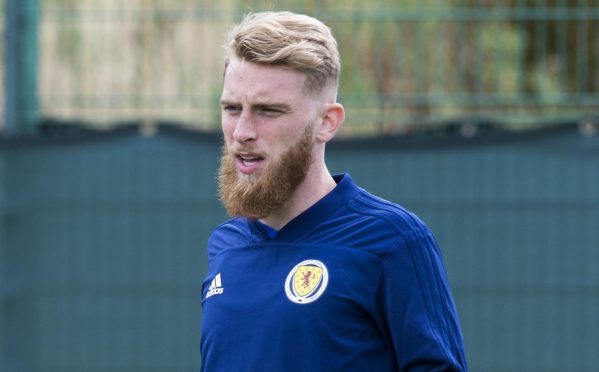 Scotland coach Steven Reid insists Oli McBurnie is fully committed to the national side after addressing the squad yesterday.
The Sheffield United striker was overheard speaking to team-mate John Fleck about being called up for Scotland, with derogatory remarks allegedly used.
McBurnie cleared the air with his international team-mates yesterday morning, with the squad meeting up ahead of the European Championship qualifying double-header against Russia and Belgium.
Reid was reluctant to reveal details of the conversation but said the ex-Swansea man wants to be part of the setup.
He said: "Yeah, he wanted to speak to the group just to clear up and clarify the situation. I know he spoke to the manager as well.
"He looked really bright in training. I'm really impressed with my first day working with him – hopefully that continues for the rest of the camp.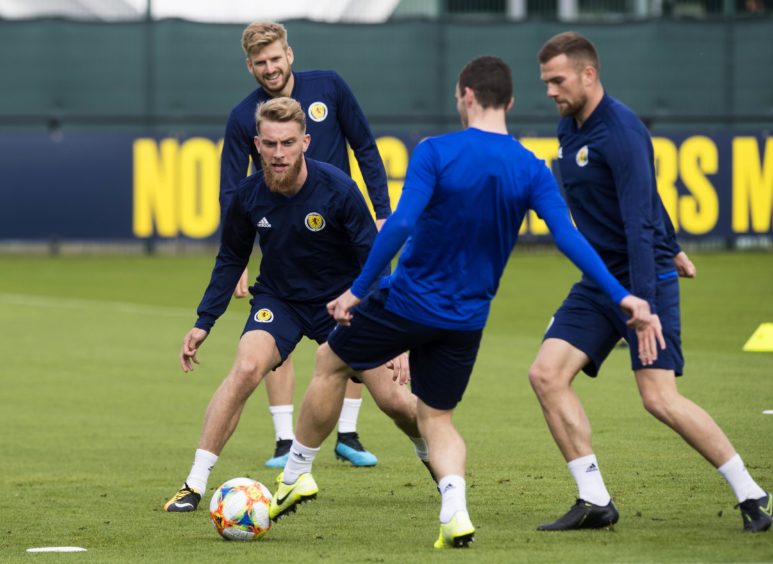 "It wasn't even a case of accepting or not accepting. He wanted to speak to the whole group to clarify the whole situation which has been ongoing for a few days – and that's it.
"We draw a line under it, move on and look forward to the two games coming up. He's here. The manager has openly said that he only wants committed players to be involved. If that wasn't the case, then I don't think Oli – or any other squad member – would be here.
"It's a fully committed squad, a fully committed Oli. It's a big opportunity for him now, for obvious reasons with the positions up for grabs."
McBurnie was filmed on the Blades' own in-house TV channel. He moved to Sheffield in the summer for £20 million after an impressive season in the Championship at Swansea.
Reid added: "He did really well at Swansea. I know the former manager there, Graham Potter, because I did my pro licence with him – and he speaks really highly of him.
"It's a big opportunity for him now. Obviously everyone wants to play in the Premier League. He's gone into a good, hungry squad and it looks, already, like they're going to compete really well in the league."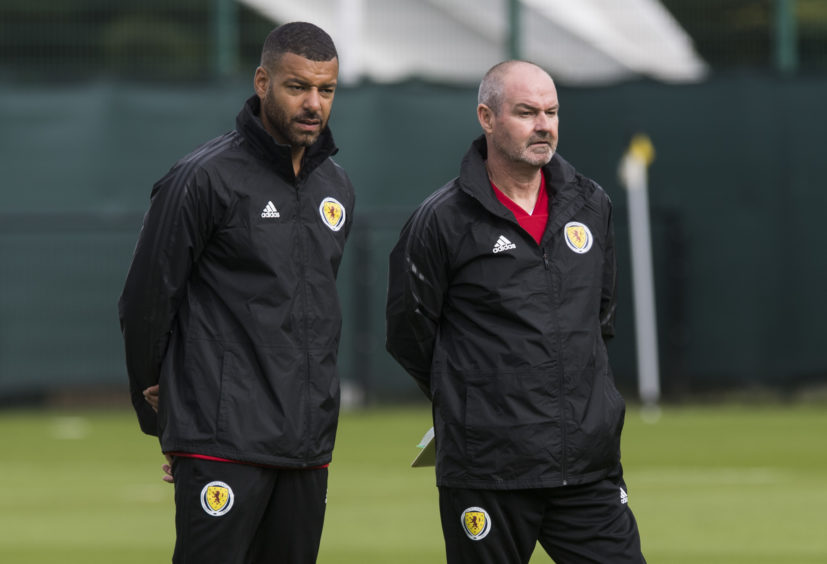 The Scotland squad has struggled with injuries, with Scott McKenna, John Souttar, Stuart Findlay and Kieran Tierney all missing out. Liam Palmer and Grant Hanley also withdrew over the weekend, with David Bates and Aberdeen's Mikey Devlin called up in their place.
Reid said: "It is not ideal when you have members who would have been in the original squad and they have to pull out for various reasons. At the same time it is an opportunity for those who do come in. For myself, I went to the World Cup and I was not even in the original squad.
"Injury meant I went and I was the first substitute to come on in the first game against Cameroon. An injury or another reason to pull out of the squad at club level as well means there is an opportunity for someone to come in and take their chance, and that's usually the case.
"There is no question we can still deal with that and there's still a lot of quality there throughout the pitch and hopefully those that do get an opportunity come the Russia and Belgium games take their chance," he added.