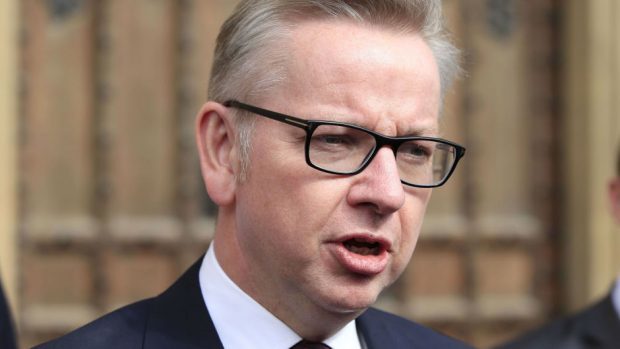 The Scottish Fishermen's Federation (SFF) said yesterday it welcomed the appointment of Michael Gove as the new secretary of state for the environment, food and rural affairs.
Mr Gove's top team at the department for environment, food and rural affairs (Defra) includes George Eustice who remains in his role as fishing minister.
Defra's new secretary of state grew up in the north-east so is no stranger to fishing.
And his father inherited a fish merchant's business in Aberdeen from his grandfather, although it eventually went bust.
But Mr Gove was left red-faced early in the EU referendum campaign when he muddled up the names of two north-east ports.
Taking questions after a speech setting out his vision of life outside the EU, the Tory minister referred to the ports of Peterborough and Fraserhead – instead of Peterhead and Fraserburgh.
Yesterday, SFF chief executive Bertie Armstrong said: "The UK Government is committed to leaving the Common Fisheries Policy (CFP), with an explicit commitment in the Conservative manifesto that was re-iterated by the party's Scottish leader, Ruth Davidson, over the weekend.
"Mr Gove was a member of the Brexit committee which visited Aberdeen and he demonstrated clearly that he understands the issues surrounding the CFP and the sea of opportunity exiting it presents to our industry."
A spokesman for campaign group Fishing for Leave (FfL) said: "We are happy given his family connections to fishing and his Brexit credentials, and hope he does both justice.
"Although Defra is not Mr Gove's previous speciality, his intellectual capacity should surmount not having had the Defra brief before.
"We look forward to working with and engaging with him to bring him up to speed on one of the acid tests of Brexit."
The FfL spokesman added: "Fishing can be a £6.3billionn beacon of success for Brexit.
"We must realise the opportunity to automatically repatriate all our waters and resources and to rejuvenate coastal communities with bespoke British policy that husbands our unique ecology, works for all fishermen and ends the policy of discards.
"This opportunity cannot be squandered for the status quo to appease a minority of vested interests and the EU."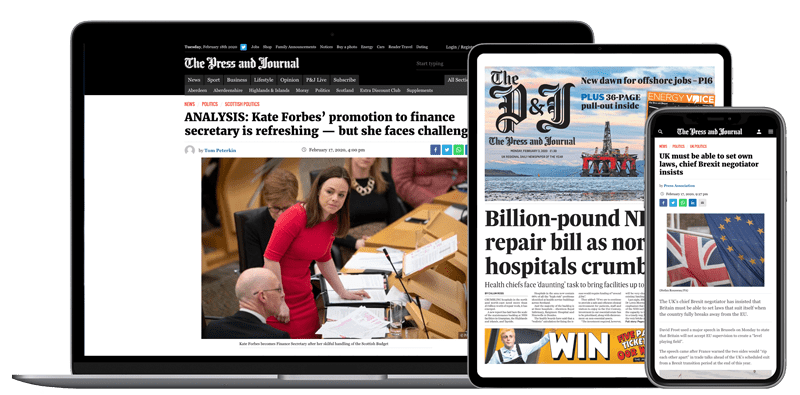 Help support quality local journalism … become a digital subscriber to The Press and Journal
For as little as £5.99 a month you can access all of our content, including Premium articles.
Subscribe