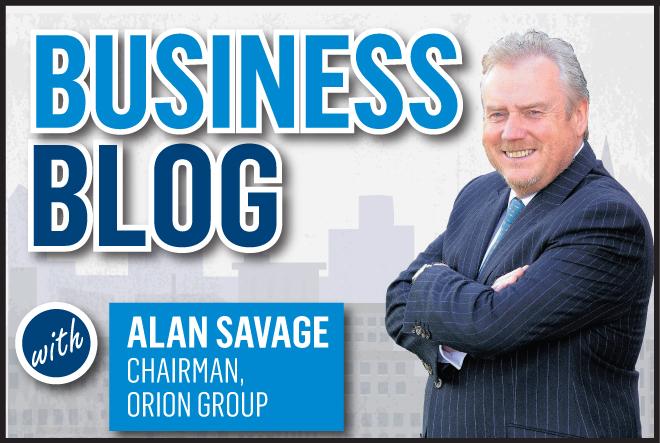 So here's my take on 2017 – so far.
Starting with the world's most powerful man, or the person who currently holds the office of US president.
Somehow that person is Donald Trump, a self-confessed entrepreneur and politician.
As an entrepreneur it has been said that if Donald had simply put his inheritance in a high interest account (rather than build the "biggest" buildings in the world – typically the Taj Mahal Trump (inevitably) Casino that went bankrupt, leaving lots of subcontractors whistling Dixie) he would actually be richer than he is now.
For a politician, you can't argue with him when he says: "One of the key problems today is that politics is such a disgrace. Good people don't go into government."
Donald is constantly in "discussions" – about a nuclear war – with another of the most deranged and powerful men on the planet, North Korea's Kim Jong Un, who is developing an intercontinental missile to carry a nuclear warhead.
How are those discussions going? Trump tweeted: "Why would Kim Jong Un insult me by calling me old, when I would never call him short and fat?
"Oh well, I try so hard to be his friend and maybe someday that will happen."
Then there's Trump on Mexico: "I will build a great wall and nobody builds walls better than me, believe me and I build them very inexpensively.
"I will build a great wall … on our southern border and I will make Mexico pay for that wall. Mark my words."
Now, he recognises Jerusalem as the capital of Israel in a move roundly condemned by almost everybody.
The world is not a safer place with him at the helm.
The UK has Boris (Johnson), who with that name you might expect to have a slot on Russian TV.
But it's Scotland's very own – unemployed – politician Alex Salmond, whose first show on the Russian propaganda TV station attracted just 16,000 viewers. Even a repeat of Taggart on STV2 was seen by more.
Back to Boris, who campaigned for Brexit by predicting there would be a getting-out upside of £350million a week for the NHS.
He also highlighted a staying-in downside when Turkey joins the EU, bringing a tsunami of 80million Muslims into the UK.
What didn't appear on the side of the campaign bus was an estimated £60billion upfront divorce settlement being a precursor to negotiations with our friends in Brussels.
Then there's David Davis at the Brexit select committee.
Hilary Benn MP asked whether the UK Government had made any impact assessments on the implications of leaving the EU.
Davis shook his head. Benn asked: "So there isn't one, for example, on the automotive industry?"
Davis: "Not that I'm aware of", thoughtfully allowing for a rogue civil servant doing one without his knowledge. Shambolic.
A barrel of oil is $63 and the new kid on the block, Saudi Crown Prince Mohammed bin Salman said he "of course" wants to prolong Opec's output-reduction deal into 2018.
With an older kid from the Soviet bloc, President Vladimir, agreeing with him, then let's hope it stays over $60.
Trading above $60 allows the oil companies to add value to their underground assets by developing them and also maintaining the infrastructure that gets the oil to market. Good and very welcome news for the Granite City.
What about the bridge? No, not the Scandinavian detective TV series – the £1.35billion new Forth one.
"A potential problem had been identified," Nicola Sturgeon said before adding it was "all routine" and in order.
How much will the snagging cost and who will pay? Will the Fifers get a few quid per day compensation like when an aircraft gets delayed?
Still, the stock markets are at the highest since the crash and some of the bankers (cockney rhyming) are at it again.
What about Morgan Stanley's man who predicted that Jeremy (Corbyn) is a bigger risk than Brexit?
The Morgan Stanley which "borrowed" $107.3billion from the Fed during the 2008 crisis, the most of any bank.
We could have had 75 or so unfinished bridges for that.
Finally, 2017 wasn't a good year for Inverness Caledonian Thistle, with relegation and now the lease pantomime.
We spotted this in the Football (Property) Trust Account 2012 under item six, contingent asset.
"Inverness Caledonian Thistle Trust (the trust) has entered into an agreement with Inverness Caledonian Thistle Properties Limited, under which the trust will be entitled to receive a 20% allocation, net of all relevant costs, in the event of the stadium being disposed of for any purpose."
Luckily, we have Dave Stewart MSP on the trust board and I am sure he will explain to the public/punters/voters what this clause means and how ICT will function without a stadium (if I am interpreting the clause correctly).
Will there be a pantomime villain? Roll on the AGM.