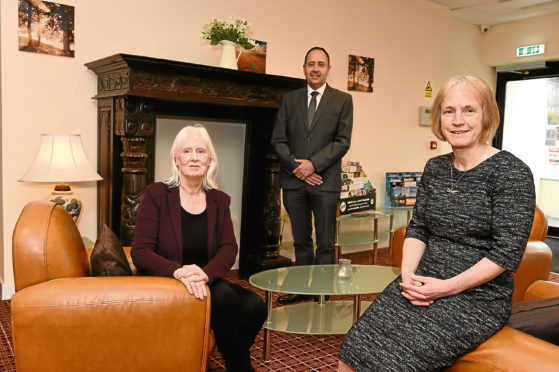 With business owners around the north and north-east facing a swathe of regulatory challenges, there is one thing that never really changes. The way you treat your workforce will, ultimately, affect your chances of business success.
Handled the wrong way, it is likely to – at the very least – have a negative impact on productivity and, inevitably, profits.
I was keen to try to get to the nub – amid all the recent rumpus about gender pay gap reporting and looming changes affecting data protection – of what sets apart the good from the bad in workplace management practices.
To help me find out over some lunch at the Britannia Aberdeen hotel were a leading academic, an employment lawyer and a businessman who devotes much of his time to helping firms be all they can be.
Aberdeen-based Core Business Group offers support to firms in areas including people, the supply chain, learning, compliance, internationalisation and diversification.
Steve Johnson, the company's director of supply chain services, used the Titanic as an example of management going disastrously wrong.
He said: "There is this belief that it's got double skin. Even when it hit an iceberg, it's like it's got double skin. The captain is sitting there with all the guests on the top table and everything's great, because there's ballast and there's all this stuff keeping it level. Lower level, people are drowning.
"What did they (upper deck crew) do? They shut the doors to isolate areas so the water wouldn't get further up.
"Shop floor is fodder, that's the mentality some businesses will create.
"It wasn't until the glass of champagne was like that (points to an empty glass) that people thought – whoops, the chief executive now sees it as a problem.
"It's far too late. Part of the communication of the guys at the bottom – somebody saying they are drowning – goes up, say to their supervisor, who says it's not the kind of news they want to hear right now. Great ship, lots of money, so they can't stop now. Until it's too late.
"I just see that permeating through business."
Rita Marcella, professor of information management at Robert Gordon University, in Aberdeen, highlighted the Deepwater Horizon catastrophe in the Gulf of Mexico, in 2010, as another example of fatally poor management.
A doctoral student of hers a few years ago did some "brilliant" research into negative upward feedback and how organisations and companies often have procedures for it. But Prof Marcella added: "People don't really feel they have got the freedom to make use of it because of the ramifications of doing so.
"There is a degree of resistance or not listening, and this is in both directions. There are barriers to it not happening as much as it should.
"It is genuinely quite an important thing for leaders to be capable of listening and wanting to listen, wanting critique, which is what makes you better."
Margaret Gibson, Aberdeen-based employment and disputes partner with Burness Paull, said training was often the key to better management.
She admitted she was "cynical" when she started a course in leadership and management training but was now a "real convert".
Ms Gibson, who has been with Burness Paull and its predecessors for about 30 years, added: "There is an assumption that because you are a good lawyer, then you must be good with people. This is, of course, completely ridiculous. A number of us realised we could benefit from some skills training."
Recent research would suggest good management practice is the exception rather than the rule. The study among 2,006 UK employees by YouGov on behalf of human resources and payroll solutions provider MHR found poor management was "endemic" in workplaces across the country.
More than four fifths of those surveyed (82%) in Scotland had experienced poor management at least once during their career, with more than half of this group quitting their jobs because of it.
Prof Marcella said there were "huge amounts of evidence" that organisations which manage their people well produce better results.
She added: "But I also feel that at times there is at times a degree of cynicism in businesses and companies in how they manage people. That can be quite negative. They may have reduced their costs but they may also have reduced the potential to create additional value and grow and enhance their businesses."
Mr Johnson said Core's mission to help other businesses be the best they can be, from the shop floor to the boardroom, combined the "people" aspects of running a business with a thorough look at the supply chain.
"The ideal scenario for a business is to grow sales and reduce costs," he said, adding: "If you can do both, you have got a much better margin.
"But how many times have you seen companies put people in charge of a department when they haven't been given the skills they need for the next step?"
According to Ms Gibson, it then goes "horribly wrong once they get into that promoted position".
She added: "What happens next is that either someone tries to performance management them out, or they commit a mistake and you get a misconduct hearing. This happens all the time."
Prof Marcella recently finished a piece of research which saw her interviewing people with long careers in academia, including management roles. "Only one had had leadership training that they felt had value," Prof Marcella said, adding: "Only two had received any leadership training at all." Ms Gibson said millennials were "more correctly demanding" of their bosses in a sign the world of the workplace is changing for the better.
She added: "When I think back to the way I was treated when I started, nobody would have dreamt of complaining – you got on with it because that was the way it was. Quite properly, people just wouldn't stand for being treated that way now."
But it can sometimes take a major industry upheaval, such as the recent oil and gas downturn, to force a change in mindset at the top.
Mr Johnson flagged up the case of someone he knew who had recently returned to Aberdeen to take up a senior position with an oil and gas operator. This person had been out of the industry for about 18 months and came back to it with a recognition that all of the "soft" side of management – the people skills – were "actually critical".
Mr Johnson added: "It's nice to hear a senior leader opening up and saying to everybody else out there that these soft skills, which everyone dismisses when times are good and everybody's busy, are absolutely fundamental."
It is also crucial for bosses to listen to the people working below them, he said, adding: "Questions come from the boardroom but answers come from the shop floor – they are the people who make those marginal gains."
There is a degree of resistance or not listening and this is in both directions. There are barriers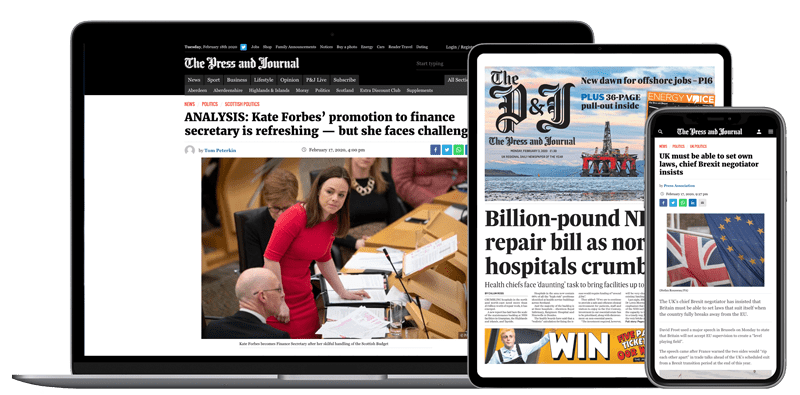 Help support quality local journalism … become a digital subscriber to The Press and Journal
For as little as £5.99 a month you can access all of our content, including Premium articles.
Subscribe